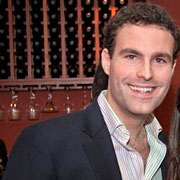 When people find out that 2L Rafael Yaniz is not Jewish, they're often surprised. That's because the Roman Catholic Cuban-American Miami native has been highly involved in American Israel Public Affairs Committee (AIPAC) since he first attended a "Gators for Israel" meeting in 2007 as a freshman studying Political Science at the University of Florida.
At UM, Yaniz is a mentor for Canes for Israel, a nonpartisan pro-Israel political group composed of University of Miami undergraduate students working to strengthen the U.S.-Israel relationship.
Yaniz attended AIPAC's annual Policy Conference in D.C. recently, along with 14,000 other people. Yaniz, the Student Bar Association's Treasurer-Elect, moderated a panel discussion titled, "What to watch for: Iran in 2014," with Congresswoman Ileana Ros-Lehtinen who served as Chairman of the House Foreign Affairs Committee.
"Anecdotally, lawyers are overrepresented at this conference," said Yaniz. "Attorneys from big firms, small firms, and government agencies attend. The South Florida delegation is well-represented with attorneys. The AIPAC conference is an informal professional event in that sense."
Yaniz first heard about AIPAC, a domestic lobby that advocates pro-Israel policies to the Congress and Executive Branch of the United States, from Ros-Lehtinen. Yaniz interned for Ros-Lehtinen when he was a high school student at Belen Jesuit Preparatory School.
Ros-Lehtinen, who earned her Ph.D. in Higher Education from the University of Miami, is married to Dexter Lehtinen, the newly appointed attorney for the Village of Palmetto Bay, FL and Miami Law adjunct professor. Lehtinen teaches Florida Con Law and Federal Indian Law.
Yaniz knew he wanted to go to law school ever since he attended a Model U.N. trip to D.C. as an eighth grader. When asked what made him want to attend Miami Law, he stated, "UM Law has an outstanding reputation and knowing I wanted to start my legal career in Miami, UM was the natural choice."
The Law Activity Fee Allocation Committee funded Yaniz's flight and ground transportation, and an anonymous AIPAC donor gave Yaniz a scholarship to cover the registration cost of the conference.
Yaniz's involvement with AIPAC has enabled him forge relationships that have helped him in his career and have benefitted the university as well. Last year, Yaniz helped bring Congressman Joe Garcia , J.D. 91', to the University of Miami to discuss the importance of U.S.-Israel relationships.
"I am grateful to Miami Law for supporting my trip to the AIPAC Policy Conference," said Yaniz. "The relationships that I have built and maintained at the Policy Conference with lay leaders from across the country allow me to be a more effective pro-Israel activist and active member of the South Florida community. I work with community leaders on a daily basis to enhance the U.S.-Israel relationship on and off campus."