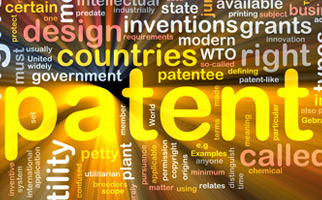 Miami Law, in conjunction with DLA Piper, recently hosted a panel discussion "Streamlined or Complicated: 2 Years of the Patent Pilot Program." The panel included The Honorable Donald M. Middlebrooks of the United States District Court for the Southern District of Florida, Jeremy Elman, Partner at DLA Piper, and Associate Professor Andres Sawicki.
In 2011, Congress instituted the Patent Pilot Program to streamline patent litigation. The Southern District of Florida was one of fourteen courts selected to participate in the program, which aims to improve trial courts' understanding of complex patent litigation.
The purpose of this panel discussion was to examine the role played by the Pilot Program in making South Florida one of the nation's busiest patent venues. Miami Law is enthusiastic about the Southern District's emergence as one of the top ten jurisdictions for patent cases, and is devoted to providing a forum through which legal scholars, practitioners, the judiciary, and students discuss major legally-related intellectual property developments.
Professor Sawicki began the panel by asking Judge Middlebrooks and Elman whether they thought the Pilot Program has effectively achieved its goals and how it has affected patent litigation trends in South Florida.
Judge Middlebrooks commended the Pilot Program, noting that greater expertise in patent litigation has allowed for speedier and more manageable dockets within the Southern District. He spoke about how the Pilot Program has helped the courts understand the intricate scheduling sequence required by patent litigation.
Elman spoke of how the Southern District's local practices push deadlines more quickly, making it one of the fastest jurisdictions in the country. Elman has written about the influx of cases by non-practicing entities establishing headquarters in South Florida seeking to take advantage of the court's fast docket, and consistent and knowledgeable judges.
The panel discussion was followed by a question and answer session with the audience, and concluded with a reception with the panelists.
In the Southern District of Florida, Judge Middlebrooks, Judge Patricia A. Seitz, and Judge K. Michael Moore elected to participate in the Pilot program. Since it began in 2011, 259 of the 399 patent cases filed in the Southern District have been assigned or reassigned to them.