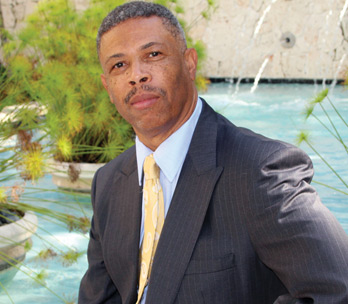 Donald Jones, author of Fear of a Hip-Hop Planet: America's New Dilemma, and Miami Law Professor, will discuss race, place, and urban culture, along with a distinguished panel moderated by Harvard Law Professor Charles Ogletree, Jr., on Thursday, November 21 at the Newman Alumni Center.
They will be joined by Professor Kenneth B. Nunn from the University of Florida Levin College of Law and Miami Law Professors David Abraham, Osamudia James, andKunal Parker.
In Professor Jones's book, he explores how through hip hop music and culture, otherwise voiceless urban youth have found a way to tell stories about their life experiences. More than an art form, hip-hop is a source of identity for urban youth which increasingly has defined the cultural ethos of the urban ghetto.
The line between inner city and suburb is now more of a cultural divide than it is a racial one. This cultural distance is a source of fear. A black man in a Brooks Brother suit and Harvard degree can be President. But a black man in saggy pants and hoodie can be shot on his way home from the 7-Eleven. How did we get here? How do we heal this cultural rift? And finally, is hip-hop music part of the problem or is it part of the solution? Can it serve as a bridge across America's new sociocultural divide?
Professor Jones is a Baltimore native and a graduate of the New York University School of Law. He teaches Constitutional Law, Criminal Procedure, and Employment Discrimination at Miami Law.
Professor Ogletree is the founder of Harvard Law School's Charles Hamilton Houston Institute for Race & Justice and author of numerous books, including From Lynch Mobs to the Killing State: Race and the Death Penalty in America. A prominent legal theorist, he has made a reputation in taking a hard look at complex constitutional issues of law and in criminal justice issues. Professor Ogletree has also written opinion pieces on the state of race in the United States for major publications.
There will be a 5:30 p.m. reception prior to the roundtable, followed by the discussion from 6:00 to 8:00 p.m.