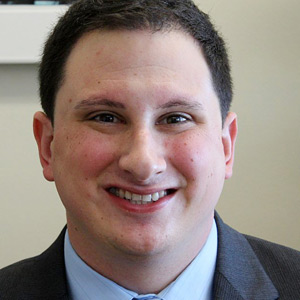 In an article in The Student Appeal, an online law journal, third-year Miami Law student Joel Feigenbaum argues for the repeal of discriminatory legislation, often referred to as "garb statutes," that infringe upon the rights of Muslim-American public-school teachers in Pennsylvania and Nebraska.
Feigenbaum's article, "Teaching Fear in Our Schools", says that in a post 9/11 America, minorities, especially Muslims, face unprecedented scrutiny and hostility. By insulating children from Muslim role models under the guise of protectionism, "we may be contributing to the unfortunate plight of this beleaguered community," Feigenbaum wrote.
"Founded as a nation of religious émigrés, we cannot afford to lose sight of our heritage," he went on. "The time for change is now and our educators are in the best possible position to shoulder the burden of continuing to ensure that the America retains the strong melting pot culture that made it the great nation it is today."
The Student Appeal was founded in 2011 to give law students a professional way to get their names and writing noticed. It is independently published and unaffiliated with academic institutions.
Feigenbaum is the Executive Managing Editor of the University of Miami National Security & Armed Conflict Law Review, a Clinical Fellow in Miami Law's Health Rights Clinic, and he recently completed a clerkship with the U.S. Equal Employment Opportunity Commission.
Read the complete article here.