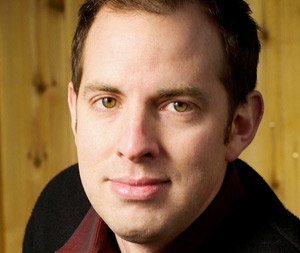 A rising 2L, Trinity Jordan continues to thrive in law school. During his first year, he successfully wrote and promoted his third book, "Sabotage." Published by Passio,Sabotage: How Insecurities Destroy Everything is a book about how insecurities corrode relationships. "Every person that exists deals with insecurity. It's whether you accept insecurities and do something about it. If you choose not to, your insecurities can sabotage your relationships," Jordan explained.
When asked how he managed to complete his first year of law school while promoting his book, he responded "very strategically." He would bring his law books on media tours and to book signings, studying for his classes in cars, airports, airplanes, and radio station lobbies.
While Jordan always knew he wanted to go to law school, his journey to Miami Law was anything but direct. Having grown up in Italy and several states throughout the U.S. as the child of parents who worked for the Department of Defense, Jordan attended Texas Christian University where he double majored in pre-law and religious studies.
After college, Jordan's interest in sports coupled with his passion for helping others evolved into a budding career as a motivational speaker. Youth ministries and youth camps frequently approached Jordan about speaking engagements. Jordan ended up serving as the chaplain to several professional and collegiate sports teams and organizations. After receiving offers to oversee non-profit groups, the thought of going to law school became lost until 2009 on a humanitarian aid trip to Cambodia where he encountered a series of laws making it illegal to adopt children with disabilities.
It was during this trip that Jordan was reminded of his longtime goal of going to law school. Having taken a group of disabled Cambodian orphans to a water park for a day, Jordan realized that the impact he could have on these children's lives would be greater if he could help change the laws. "I could change their day, but I couldn't change their lives. The only way I could change their lives is to change the law. I knew in order to do it, I had to go to law school," Jordan said.
After researching law schools throughout the country, Jordan chose to attend Miami Law because of its strong public interest program. His unique background landed him a scholarship. "It is a pleasure to have Trinity among our exceptional Miami Scholars. His professionalism, upbeat demeanor, and commitment to community have been a tremendous asset to our campus," said Marni Lennon, Assistant Dean for Public Interest and Pro Bono. "He brings a sincere desire to engage in the study of law and to find ways to utilize his education to make a difference in the lives of others, as an author and advocate. We know we will continue to see great things from Trinity as he continues to soar in his career."
Within 2 years of its publication date, Jordan's first book, "Learning to Follow Jesus," which he co-authored with Daniel McNaughton, sold more copies than his publisher had predicted or hoped for. His second book, "Jesus Never Said to Plant Churches: And 12 More Things They Never Told Me About Church Planting," was published in April 2012. In this book, Jordan discusses the unexpected challenges he and his wife encountered when founding their church, and reveals to readers the secrets of church planting.
Jordan continues to successfully balance the demands of a family, law school and his career as an author and motivational speaker. Jordan is clerking for Judge Vance Salter of the Third District Court of Appeal this summer, and is excited to join Miami Law's Innocence Clinic in the fall. He has plans to write more books. "I am working on the beginnings of my next book in the evenings and on weekends."
If you are interested in reading his new book, "Sabotage", please click here. You can follow Trinity Jordan on twitter @trinityjordan.