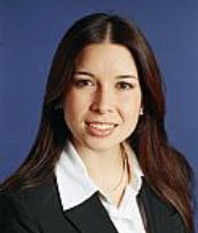 Miami Law's Legal Corps has been awarded a second $10,000 grant by The Miami Foundation, which will fund a six-month fellowship at Dade Legal Aid's Put Something Back Pro Bono Project.
"We are grateful to the Miami Foundation for their support and honored to partner with them in carrying out Miami Law's commitment to public service," said Melissa Fernandez-Stiers, Director of Educational Programming & Professional Development at Legal Corps. "In further partnering with community agencies like Dade Legal Aid, Legal Corps ensures access to justice by the neediest citizens in our community and affords recent law graduates the opportunity to use their skills for the public sector's benefit."
Established in 1967, The Miami Foundation provides civic leadership, bringing people together to tackle issues of concern in the community. For the past 46 years, The Miami Foundation has helped hundreds of people create personal, permanent and powerful legacies by establishing custom, charitable funds. The Foundation awarded it first grant to Legal Corps in 2011, which funded a fellowship in the Housing Unit Foreclosure Defense Project at Legal Services of Greater Miami, Inc.
Legal Corps is a post-graduate fellowship program providing public interest organizations, government agencies and the judiciary with Bar-certified attorneys. Designed to further the School of Law's strong commitment to public service, Legal Corps provides underfunded and understaffed public sector legal agencies, at no cost, the benefit of recent School of Law graduates.
Dade Legal Aid is a non-profit law firm that provides free legal services to qualifying low income residents of Miami-Dade County. The 20 staff attorneys specialize in the areas of Family Law, Domestic Violence, Guardianship, Child & Foster Youth Advocacy, Housing and Bankruptcy. Through the Put Something Back pro bono project, private sector attorneys are matched with clients in need across all areas of civil law. Priority is given to protecting children, families, the disabled, victims of domestic violence and other vulnerable persons.