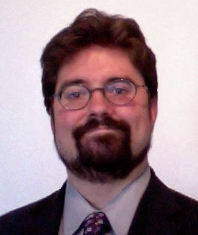 Eric van Eyken, an associate at Appleton & Associates in Toronto and graduate of McGill University School of Law, was named the 2014 Miami Law/Young ICCA Scholar.
The scholarship was established last year and is the only full-tuition scholarship to attend the University of Miami's one-year postgraduate LL.M. program in International Arbitration. Miami Law partnered with the Young International Council for International Arbitration to launch this scholarship as Young ICCA is the world-wide network for young practitioners and students which promotes the international practice of arbitration and encourages them to acquire experience through relevant field research.
"Myself and my fellow Co-Chairs, Maria Lokajova and James Morrison, are thrilled by our continued partnership with the University of Miami Law School in offering the Young ICCA Scholarship for the second consecutive year," said Timothy Foden, Co-Chair at Young ICCA and Associate Attorney at the London office of Allen & Overy.
Miami Law's International Arbitration LL.M. Program is small and selective and attracts practitioners from all over the world. Students are taught by internationally renowned faculty including Professors Jan Paulsson, Albert Jan Van den Berg and Carolyn Lamm.
Students in the program are also exposed to the growing arbitration community in Miami. As Professor Jan Paulsson noted, Miami is the second leading venue for international arbitration in the United States, due in part to its geographic position at the crossroads of Latin America, Europe and North America.
Further evidence of Miami's importance in this field is that it was chosen to host the ICCA Conference in April 2014, the largest international arbitration conference in the world.
When asked why he chose to apply to Miami Law for his LL.M. in International Arbitration, van Eyken emphasized, "Miami is clearly a growing center of international arbitration. Florida's courts understand their role in facilitating the resolution of international disputes. Arbitral tribunals are choosing Miami as the seat of arbitration for American arbitration and it is sure to see further growth with the development of investment treaties such as the CAFTA (United States-Dominican Republic-Central America Free Trade Agreement) and the nascent EU-US treaty. The opportunity to learn and study in such an environment, especially with the ICCA 2014 Congress in Miami, is not to be missed!"
Students applying for the Miami Law/Young ICCA Scholarship were required to submit an essay on one of five topics in international arbitration. In his "Pre Conditions to Arbitration – Continued Flexibility for Tribunals" van Eyken explored whether arbitrators can make preconditions to arbitrations, a fundamental issue in international arbitration.
"The Scholarship Selection Committee was impressed by the quality of his essay as well as his academic and professional background," said Jessica Carvalho Morris, Director of Miami Law's International Graduate Programs.
van Eyken was first exposed to international arbitration as a student in 2009, when he participated in the Vis Moot competition in Vienna, Austria. Each year, over 300 schools from 65 countries, including the University of Miami School of Law, send teams to compete in the Vis Moot.
Since participating as a student, van Eyken has judged teams at the annual Vis Moot, and has remained involved in coaching McGill's Moot team, helping them regularly advance to elimination rounds and win awards for written advocacy.
Prior to joining his current job at Appleton & Associates in Toronto van Eyken worked in investor state arbitration at FreshFields Bruckaus Deringer, LLP in Paris, where he learned about Miami Law's strong international arbitration program.
"I found out about the Miami Law/Young ICCA scholarship opportunity in early March and was immediately interested. I had been considering doing a LL.M. at some point in my career and the full scholarship allowed me to do so now, as a young lawyer."
This year's application process was very competitive and because Professor Jan Paulsson, Chair of the International Arbitration program, knew and had worked with some of the candidates he recused himself from judging this year's competition.
Instead, Professor Keith Rosenn, Chair of Miami Law's LL.M. in U.S. and Transnational Law and in Inter-American Law, served on the panel. "The competition was keen, but the winner had truly outstanding academic credentials and work experience," Rosenn said.
"We are excited to welcome Eric van Eyken. Based on last year's success with the selection of top student Wamiq Chowdhury, we are thrilled to partner once again with Young ICCA and select another stellar student. Very much like Wamiq, we know that Eric will make us proud," stated Morris.