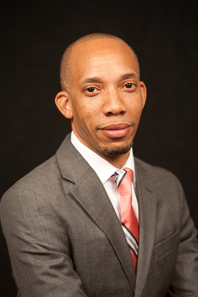 The Washington, D.C. Semester in Practice, which combines an externship with coursework in Washington, D.C, will be offered during the Spring 2014 semester for the first time. The 12-credit D.C. Semester in Practice Program, including the course Federal Policymaking: Legislation, Regulation and Litigation, is open to 2L and 3L students.
Students will be placed in various government agencies, non-profits, and advocacy organizations, including the Environmental Protection Agency, the Department of Health and Human Services, the Washington, D.C. Office of Police Complaints, the Department of Justice, and the U.S. Commission on International Religious Freedom, among others.
To gain admission into the Semester in Practice students were required to apply for participation and secure approved externship placements in Washington, D.C. Student applications were reviewed by a panel, which included the Office of Career Development, Director of the Externship Program Jennifer Zawid, and Professor Charlton Copeland. The panel looked for students who either had previous experience in Washington, D.C. or other governmental experience, or demonstrated their interest in government, policy, or advocacy in their course work or other activities.
Along with the externship placement, the goal of the course, taught by Professor Copeland, is to provide comprehension of the institutional, political, and legal contexts in which policymaking and implementation take place. The course will focus on the three dominant forums for federal policymaking – Congress, agencies, and the courts – each of which corresponds to a different, but related, form of law practice.
Professor Copeland hopes that the diversity of placements and the material encountered through coursework will help students integrate the experiential and academic components of the semester.
"Regardless of whether one's primary practice focus is legislative advocacy and lawmaking, policy advocacy and implementation in administrative agencies, or litigation, the practice of law is strengthened by the knowledge and appreciation for the connected nature of these policymaking forums," said Professor Copeland.
Beyond the practice of law in the "traditional" sense, the course is also intended to contribute to students' appreciation of the substantive policy analysis. Again, the diversity of substantive areas represented within the student placements will contribute to student understanding of the commonalities and specificity of policymaking in different areas, ranging from environmental protection to antitrust.
The course will build on more general public law courses in Legislation, Administrative Law, Civil Procedure, Federal Courts, and more specific content found in such courses as Labor Law, Communications Regulation, Tax, Education, and Healthcare. It will primarily engage economic, political science, and public administration literature to expand our analytical frameworks with models of the legislative and regulatory process. At every point, students are expected to bring their work experience into the discussion to interrogate both their experience and the theoretical models of public decision making.