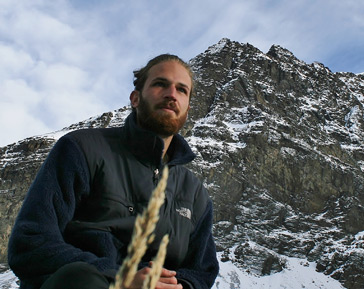 Join us as we conclude our globe-hopping overview of the University of Miami School of Law's connections across the continents.
Latin America:
It is hardly surprising that the University of Miami School of Law, located in "the Gateway to Latin America," would have strong—and ever-expanding—ties throughout the region.
Its growing list of offerings includes internships, short courses, and the new LL.M. in Taxation of Cross-Border Investment.
Miami Law students can take part in exchange programs at the Fundacão Getulio Vargas School of Law in Rio de Janeiro and, beginning in 2014, at the University of São Paulo Law School. LWOW partners include the University of São Paulo Law School and the Pontifical Catholic University of Chile.
In addition, international moot court participants will compete in Colombia and Argentina. The program's director, Professor Paula Arias, also created a pro bono program that allows Miami Law students to work at the Human Rights Clinic at the Universidad Pontificia Bolivariana in Medellín, Colombia. In 2012, students got to simulate litigation in front of an international tribunal. "It was a great experience," she said, "not only for the faculty involved but also for the possibility of exchange of ideas and perspectives on human rights."
HOPE fellow Trey Dahl, J.D. candidate 2015, spent the summer in Bolivia, researching the environmental impact assessment process and accessibility of information to the public.
"I cannot say yet with certainty how the experiences will shape my existence," he said, "but I can absolutely say that the influence is a powerful tool for personal growth, an opportunity that should never be overlooked, and will surely lead to other places on the road that I would never have imagined."
Professor Irwin P. Stotzky served as an advisor to then-Argentine President Raúl Alfonsín on human rights issues during the country's transition to democracy and has worked over three decades to improve human rights in Haiti and the status of Haitian immigrants in the U.S. He directed investigations that led to the first conviction for human rights crimes in the 200-year history of Haiti.
Trinidad native Professor Kele Stewart won a Fulbright award in 2011 – 2012 and spent a year in her homeland conducting research and establishing a child advocacy clinic. Professor Stewart, who co-directs the University of Miami Children & Youth Law Clinic, also participated in public education and policy development in collaboration with the Children's Authority of Trinidad and Tobago.
"What I saw as one of the biggest shortcomings, and what I focused my policy work on, was getting them to focus on the concept of keeping children with their families, or keeping children in some sort of family setting," Stewart said.
The spring of 2014 could see Miami Law making history in Central America.
In Panama, Romulo Roux, J.D. '92, served as Minister of the Canal of the Republic of Panama, and later as Minister of External Relations. He resigned the latter post in February 2013 to run for president as the candidate for the Part ido Cambio Democrático in Panama.
If he wins, that would put two Miami Law graduates in the top office of a Central American democracy.
Dean Barrow, LL.M. '81, served as Belize's Minister of Foreign Affairs and, later, as Deputy Prime Minister. In 2008, he won a landslide electoral victory, making him Belize's first black Prime Minister.
Other faculty and alumni are making important contributions through Miami Law'sInternational Graduate Law Programs.
On a trip to Brazil during the summer, Director Jessica Carvalho Morris, J.D. '03, lectured on important human rights issues, established alliances with prominent organizations in Rio de Janeiro, Recife, and São Paulo, and partnered with Brazilian Labor Court of Appeals Judge Paulo Marcelo Serrano, LL.M. '05, for a summer 2014 short course offering an introduction to U.S. law for Brazilian judges and lawyers. It piggybacks on one offered in January 2013 to lawyers and law students from Pontificia Universidade Catolica de São Paulo. Faculty for that program included: Jan Paulsson, Keith Rosenn, and adjunct John H. Rooney and Daniel Vielleville J.D. '03.
"We had the opportunity to promote the programs and forge close connections…in the country. What is truly rewarding" said Morris, "is visiting with our alumni and seeing just how much they have accomplished since they studied at Miami Law."