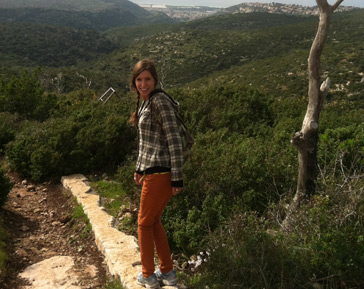 Third in a 4-part series
Join us as we continue taking a globe-hopping overview of the University of Miami School of Law's connections across the continents.
Asia:
Miami Law boasts a number of important links to Asia.
On August 1, a Miami Law alumnus became the United States' newest ambassador to the Republic of Singapore. A transplant from Canada, Kirk Wagar, J.D. '93, opened a successful insurance law practice after graduation, and served as President Barack Obama's Florida finance chairman in 2008 and 2012.
In his testimony before the Senate Foreign Relations Committee, he said: "I am blessed to be a citizen of the greatest nation on Earth. I came here as an 18-year-old student—the first member of my family to attend college—and from that time, this country has provided me with family, my education, my career, my home, and numerous opportunities to serve in our political process," he said. "It would be my distinct honor to serve as ambassador to Singapore on behalf of this great country that has given me everything."
Wagar's life story is both unique and similar to that of so many other Miami Law graduates, who catapulted to distinguished positions around the globe.
Melissa Muhammad—J.D. '96, LL.M. Tax '00—is the first non-Japanese person to work for the National Tax Agency of Japan.
"Learning Japanese, working in a Japanese government office every day, and living in the culturally-rich city of Tokyo, has been not only enlightening and challenging, but also quite exhilarating," Muhammad said.
Her adventure continues. She now works for a global think tank on tax policy in Paris.
Of course, it is not just alumni linking Miami Law to Asia. Professor Bernard Oxman sits on the International Tribunal for the Law of the Sea. He served as a member of an arbitral tribunal in a dispute between Malaysia and Singapore, and in 2012 helped establish a maritime boundary between Bangladesh and Myanmar.
He is the only American to have served as a judge ad hoc on both the International Tribunal and the International Court of Justice.
Miami Law also has links with the biggest country in Asia. Not only is the Peking University School of Transnational Law an LWOW partner, but Miami Law's exchange program there allows J.D. students to spend a semester in Shenzhen, China.
No matter where they go, students in exchange programs get the chance to learn about the law and so much more. Her semester at the University of Haifa in Israel let Miami Law 3L Christina Sava learn about the people and the customs of the Middle East
"As a law student, I loved learning about the lives of law students and lawyers in different countries, the issues they face and the policy climates in those countries," she wrote in an email. "As a temporary resident, experiencing life in the Middle East first hand was culturally and intellectually enriching—it's no longer a mysterious place I only hear about in the news."
Miami Law also uses the innovative part-virtual collaboratory LWOW to forge a link with the law—and the land—down under.
The first law school established in Australia, Sydney Law School, has been a participating partner in LWOW. The school's emphasis on international and comparative law dovetails perfectly with Miami Law's strengths and the role of LWOW in linking students and faculty from the best schools around the world.
Miami Law alumna Ashley Matthews "jumped at the chance" to take part in LWOW as a 3L in 2012. "It changes how you view legal education and business," she said. "It really helps you get a grasp on how to not see problems, but see solutions and opportunity."