Miami Law students are bright, diverse, passionate, and innovative. Read about some of our remarkable students.
Student Profiles
Hawwi W. Edao: Making an Impact

Third-year readying for a career in business litigation, advises students to "keep an open mind."

Sam Ludington: A Passion for Advocacy

Second-year student finds his voice and purpose through his Haitian-American community.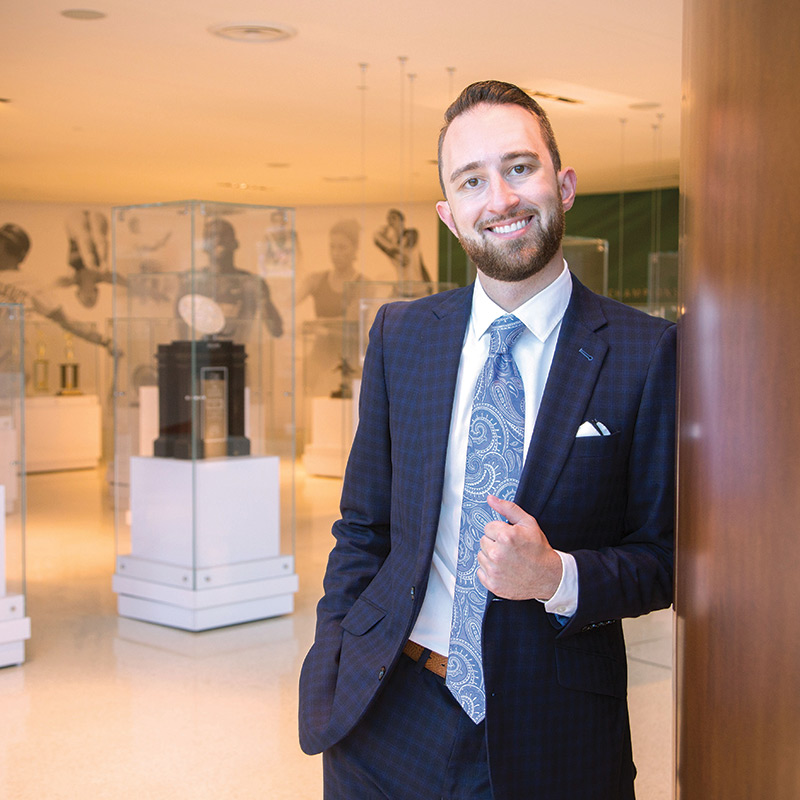 Samuel Stone: An All-Star Sports Law Student
Joint degree-seeking candidate has major league experience.
More Student Stories
Bringing HOPE to Prison Inmates

A new pro bono student program and partnership builds legal writing skills for the incarcerated.
 

Students Continue to Win Legal Writing Awards

A Miami Law student is recognized for legal writing as part of the Burton Awards.

Team Wins at Tulane Baseball Arbitration Competition

 2Ls took home best oral advocacy in the competition.

LSAC Recognizes Student for Work in Law + Technology in Fight for Social Justice

3L student is on a mission to change the world using law and technology.

Startup Practicum Students Successfully Register Clients for Multiple Trademarks

Miami Law students registered six trademarks with the United States Patent and Trademark Office on behalf of their clients.

Moot Court Teams Place 2nd in National Tax Moot and Duberstein Moot and 1st in CKP Cup

Charles C. Papy, Jr. Moot Court teams met with success in three competitions.
Students Pick their Path at Miami Law

Prospective Students