Our professors have a rich variety of backgrounds and interests, engage in rigorous intellectual work, and bring both distinguished scholarship and depth of experience to their roles as dedicated educators, scholars and mentors. Read about some of our outstanding faculty.
Get to Know our Newest Faculty
John Mark Newman Dives Deep into Antitrust

From an Iowa farm to the Department of Justice (DOJ) Antitrust Division, an expert professor lands at  Miami Law.

Jessica Owley Expands Climate Change Focus

Recently hired professor's deep roots in Mother Earth led to environmental and land use prowess.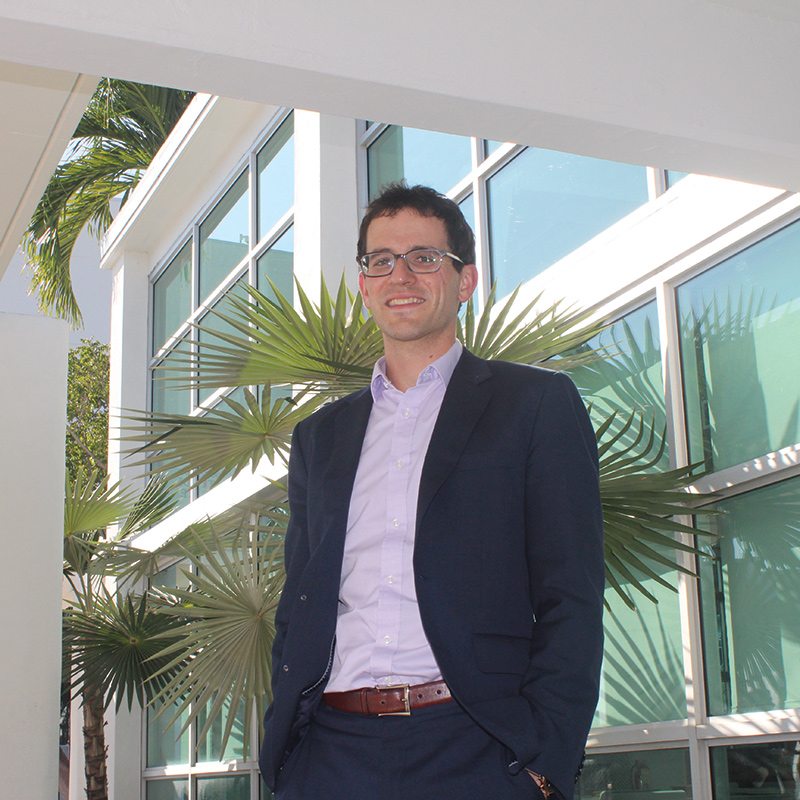 Gabriel Scheffler Brings Expertise in Health Law and Policy to Miami Law
Professor Scheffler advances regulatory reforms to address the Affordable Care Act (ACA), Medicare, and Medicaid delivery.
Feature Stories
Professor Donna Coker: A Champion of Social Justice

Professor Donna Coker's research cites immigration status and both racial and economic disparities in domestic violence treatment outcomes.

Professor Irwin P. Stotzky: A Powerful Advocate for the Haitian People

A longtime connection leads to a lifetime commitment to the poorest country in the Western hemisphere.
 

Smart Take: The Political Context of the Nationwide Injunction by Professor Charlton Copeland

Through a broad lens, Professor Charlton Copeland takes a deep dive into the use of judicial restraint of institutions and political structures.
 

Smart Take: Anti-Immigrant Laws Put Domestic Violence and Sexual Assault Victims in Harm's Way by Professor Caroline Bettinger-López

U.S. anti-immigration measures conflict with the international obligation to respect human rights and dignity.
Learn More about Intellectual Life at Miami Law
Professor Alejandro Portes Receives Spain's Highest Honor

The renowned legal scholar and sociologist—who makes his home at Princeton University and the University of Miami—was awarded this honor for his contributions to the study of international migration.

Professor Kunal Parker Named Princeton Law & Public Affairs Fellow

This Dean's Distinguished Scholar spent the academic year working on his current book.

 

Faculty Book Celebration

Miami Law celebrates intellectual life by showcasing the scholarly works of its prolific faculty.
 

See the List of Recent Faculty Publications

The varied scholarship of Miami Law's well-regarded faculty is cited by scholars around the world.
Directory: Meet Our Faculty
Miami Law students have access to leading scholars and outstanding teachers from the United States and around the world—providing opportunities to work closely with experts both inside and outside the classroom. Learn more about them and their scholarship here.