We highlight some of our outstanding alumni and their impact on the legal profession, as well as the generosity of our alumni and friends.
Alumni Profiles
Hilarie Bass, J.D. '81, Chair, University of Miami Board of Trustees: Advancing Women Leaders

After a distinguished litigation career, alumna launches Bass Institute for Diversity and Inclusion. (Photo courtesy of the Bass Institute)

Marilu Marshall, J.D. '69, Member, University of Miami Board of Trustees: A Leader for Inclusion and Diversity

Taking significant risks early in her career, alumna lands dream job at the Estée Lauder Companies Inc. in New York.

Judge Monica Gordo, J.D. '99: Proud to Serve on the Appellate Bench

Alumna Monica Gordo, who always knew she wanted to be a lawyer, was recently appointed to the Third District Court of Appeal by Florida Governor Ron DeSantis.

Joshua Mintz, J.D. '81: The Impact of Philanthropy

As Vice President, General Counsel, and Secretary of the MacArthur Foundation, alumnus is honored to work alongside colleagues who are dedicated to improving the human condition
Leadership Gifts
The Honorable A. Jay Cristol Endowed Chair in Bankruptcy Awarded to Professor and Vice Dean for Academic Affairs Andrew B. Dawson

With a second significant leadership gift to his alma mater, alumnus creates the first endowed chair in Bankruptcy Law at Miami Law.

Dean Anthony E. Varona Named to the M. Minnette Massey Chair


As the first Dean of the School of Law to hold the endowed chair, Dean Varona connects back to Massey's legacy.
 

Late Alumnus Honored with $1 Million Gift to the Litigation Skills Program

Alumnus and former State Attorney's legacy gift will also support the selection and placement of Gerstein Scholars.

Patricia D. White Dean's Endowment Established to Support Excellence in Innovation

Alumni, friends and colleagues honor former Dean with endowed gift.
Scholarship Gifts
Gianna Fina, J.D. '20 named as first John M. Hogan Scholar

To memorialize the alum's life and legacy, the law firm of Holland & Knight establishes fund to provide scholarship assistance.
 

Caren and Peter Prieto, J.D. '85 Endow a Scholarship

Remembering parents who emphasized the importance of education, the scholarship will benefit first-generation college graduates at the School of Law.

Ferraro Lifts LawWithoutWalls Program

Deepening the commitment to his alma mater, alumnus makes gift to LWOW.
 

Alma Jennings Foundation Makes Generous Pledge

With deep ties to the University of Miami, local foundation awards two grants to Miami Law. 

Ray Pearson, J.D. '49 Memorial Scholarship Established by Friends and Colleagues

Scholarship established by friends and colleagues celebrates the legacy of Judge Pearson in Family Law.

The Richard J. Ovelmen Endowed Memorial Scholarship Launched

Thanks to family, friends and colleagues, a scholarship was created in Richard Ovelmen's memory.
More Alumni & Philanthropy Stories
THE MIAMI LAW FAMILY RALLIES TO HELP OUR STUDENTS CONFRONT THE CHALLENGES OF COVID-19
Four important efforts to provide direct relief and support to our students have emerged since the very outset of the Coronavirus outbreak in our community and on our campus. Each have drawn upon the generosity of our campus partners, alumni, law firms, and our broader community of Miami Law family and friends.
Student Research Assistants
The intent of law student summer employment is to provide opportunities for students to hone legal skills while exploring areas of law of interest to them. As many off campus summer employment opportunities are unable to proceed due to the pandemic, Miami Law believes that student faculty research assistant positions can fill this need in a way that is rewarding both to students and to the law school.  In this capacity, students will enhance their research, writing, analytical and editing skills while simultaneously delving deeper into key areas of law and creating a solid professional mentor relationship with the faculty member.  In turn, the law school and its faculty will receive needed support for its research, allowing faculty members to continue to produce groundbreaking scholarship even during these uncertain times. This initiative will be funded through the generosity of donors who give to the Dean's Vision Fund which supports the School of Law's greatest needs and priorities.
The Student Emergency Fund
In March, the School of Law Student Emergency fund was established with seed support from Patricia A. Whitely, Vice President, Student Affairs at the University of Miami and the Law Parents and Partners Committee. Faculty, parents, and alumni and friends stepped forward to provide Dean Janet Stearns the resources to provide direct relief to those students with acute financial need. A generous grant from the AccessLex Institute also bolstered the effort greatly. Although born of this crisis, this fund will exist beyond the life of the pandemic to continue to serve those law students most in need.
Exam study preparation assistance
As students were preparing for exams, a time when access to printers and paper is essential for reproducing outlines and notes, social distancing and closed campuses became obstacles to exam preparation. Responding to this new reality, the Law Alumni Association and the Law Parents and Parents Committee unanimously offered to provide funding so that each of our students would have the means and peace of mind to print their study materials from FedEx offices in our community.
Hiring Miami Law Students
Dean Varona and Assistant Dean of Career Development, Marcy Cox, reached out to our supporters and the legal community to encourage them to consider what kinds of opportunities they might have for our students. Be they traditional law clerk or intern positions or short-term, virtual opportunities such as research and writing assignments, discovery, trial preparation assistance, client intake or other projects that can bring value, all provide much desired experience for our students and benefit the firms and practitioners that engage them. We thank those who have come forward and expressed interest in hiring our students.
If you would like to discuss opportunities you may have for our students, collect application materials, and coordinate virtual interviews. Please contact Maria Chisholm at mchisholm@law.miami.edu to begin the process.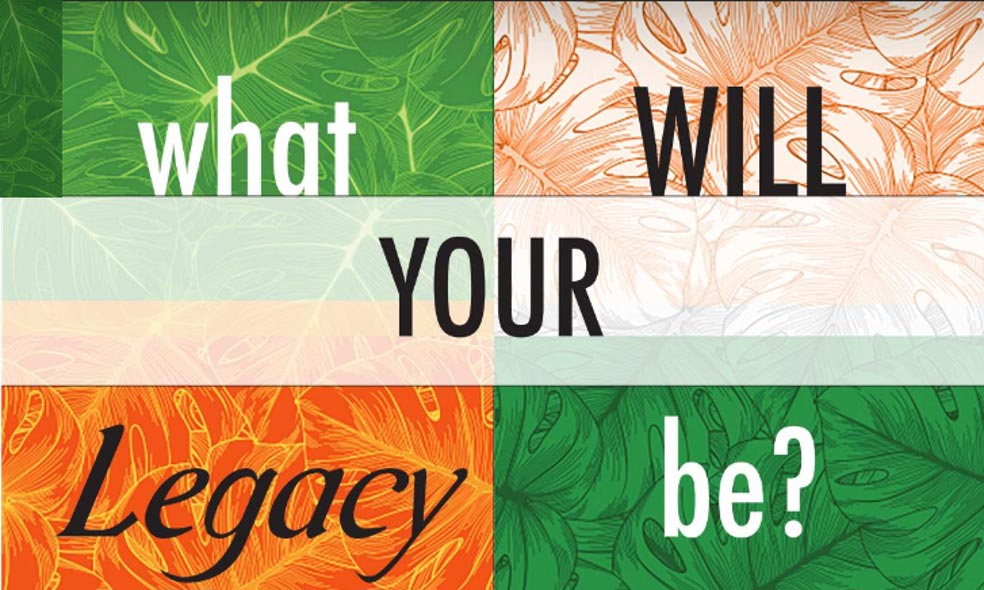 Help Miami Law continue its vital mission well into the future.
Making a charitable bequest – in your will or trust or by designating Miami Law as a beneficiary of a life insurance policy, bank or retirement account – a great way to benefit the School. Through a bequest, you can, in the future:
Give much-needed scholarship and other opportunities for students, including crucial hands-on legal training through clinics, internships and externships
Support our vast academic programs or research
Fund important legal outreach programs that serve our community for years to come
A bequest to Miami Law is one of the easiest and most flexible charitable gifts you can make through your estate plans.  Best of all, you don't have to relinquish your assets during your lifetime. The Office of Estate and Gift Planning can help you explore making a bequest or other planned giving options that balance your philanthropic and financial goals with tax-planning strategies. 
There are many ways in which you can make a future gift to support Miami Law.  To learn more, visit our website at www.miami.edu/plannedgiving  or contact us:
Kyle Paige
Executive Director
Estate & Gift Planning
University of Miami
305.284.2266
kpaige@miami.edu

Georgina A. Angones
Assistant Dean for School of Law
University of Miami
305.284.3470
gangones@law.miami.edu