Study International Law at the Pivot Point Between the Americas and Europe 
With one of the largest number of faculty members who teach or do scholarly research in the area of international law of any American law school, the University of Miami School of Law is renowned for its extensive programs and course offerings in international, foreign, and comparative law, international commercial and investment arbitration as well as transnational practice. Positioned at the gateway to Latin America, Europe, Asia, and the Caribbean, Miami's tremendous diversity makes it a laboratory for issues brought on by globalization, which allows Miami Law students to study in one of the most dynamic cities in the U.S.  For students looking to study and work overseas, our multiple externship and study abroad options provide unique opportunities to broaden legal perspective, study transnational, EU, and interdisciplinary law, and build international networking contacts. Some stats about Miami Law: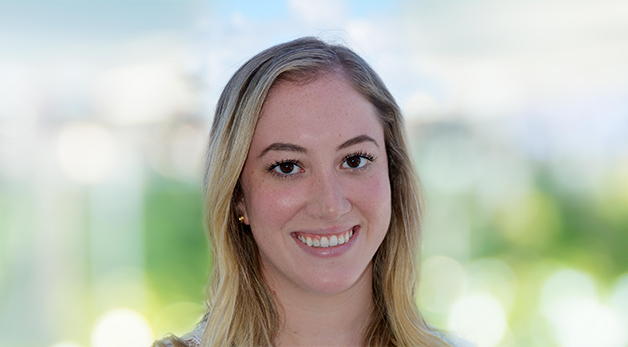 "These experiences [in the Human Rights Clinic and on the International and Comparative Law Review] provided interesting opportunities to learn how international human rights bodies work and to weigh the positive and negative effects of international interference."  
Maia Dombey, J.D. '20 
Foreign Law Clerk for the Deputy Chief Justice of the Supreme Court of Israel 
Jerusalem, Israel 
Clinics
Human Rights Clinic
Immigration Clinic
Joint Degrees
J.D./LL.M. - International Arbitration 
J.D./LL.M. - International Law 
J.D./LL.M. - Taxation of Cross-Border Investment
J.D./LL.M. - U.S. and Transnational Law for Foreign-Trained Lawyers 
J.D./M.A. - Latin American Studies - The University of Miami School of Law is also in direct partnership with the Latin American Studies program at the College of Arts and Sciences, this curriculum prepares Law School students for government, political and nonprofit legal positions in and concerning Latin America. The program provides a solid theoretical framework and grounding in policy analysis, administration, and management in the Latin American region. 
Extracurricular Opportunities
International Law Society
Maritime Law Society
International Arbitration Society
International Moot Court Board
International Moot Court Program: Miami Law offers a comprehensive international moot court program where students travel to competitions around the world some of which have included:
Foreign Direct Investment Arbitration Moot 
Frankfurt Investment Arbitration Moot Court  
Inter-American Human Rights Competition 
International Criminal Court (ICC) Moot Competition 
The International and European Tax Moot Court  
La Competición Internacional de Arbitraje y Derecho Mercantil (Moot Madrid) 
Willem C. Vis Arbitral Moot 
La Competencia UBA-Rosario International Commercial Arbitration  
International Maritime Law Arbitration Moot  
"Our faculty and curriculum are a reflection of our location, with a course catalog ranging from International Business Transactions, International Economic Law or International Sales, to International Human Rights or International Criminal Law." 
Carmen Perez-Llorca, Assistant Dean for International and Graduate Programs; Director, International Graduate Law Programs 
Courses*
With an extensive course catalog, law students can prepare to work in a transnational global environment, to address significant issues of international law and practice, and to engage with global policy issues relating to climate change, migration, trade and finance, health, and education.
FOREIGN / COMPARATIVE LAW

This area consists primarily of courses that investigate the general principles that govern the civil law system used in most of the world, and its comparison with the common law system used in the U.S., Britain, Canada, Australia, India and other English-speaking countries. It also includes a wide variety of subjects dealing with the laws of the European Union, Latin America, and specific countries. Courses in or relating to this area include:

ADR Design Systems  
Advanced Immigration Seminar 
Alternative Dispute Resolution  
Comparative Law  
Complex International Negotiations 
Conflict of Laws  
Cross-cultural Mediation  
International and Comparative Media Law  
International Anti-Corruption Law and Practice 
Introduction to U.S. Litigation for Foreign Lawyers  
Islamic Legal Systems Seminar 
Litigation Skills  
Mediation Advocacy  
Negotiation Skills 
The Law of International Treaties  

European Law 
EU Banking and Securities Laws 
European Corporate and Company Law 
EU Competition and Antitrust Law 
EU Climate Protection and Emission Trading Rights 
EU Financial Regulation 
European Community Law
International Transactions: Europe  
International Arbitration and European Union Law 
Law & Power in the European Union 
Transnational Litigation and International Arbitration with a European Nexus

Latin American Law 
Basic Notions of Latin American Contracts Workshop 
Comparative Company Law: U.S.-Latin America  
Comparative Transfer Pricing: U.S., OECD, Latin America 
Doing Business in Latin America 
Dispute Resolution in Latin America
Entertainment Law in Latin America 
International Arbitration in Latin America & the Caribbean II 
Latin American Contracts
UNCITRAL Model Law: Fundamental Concepts and Impact on Latin America 
Structuring Latin American Investments  
Structuring Non-Latin American Investments by Latin American Entities 

PUBLIC INTERNATIONAL LAW

This is the law governing relations among nations, including such areas as environmental protection, the laws of war, the global economy and the role of international organizations. Increasingly it also involves rights individuals have to be protected from war crimes and from human rights abuses committed by their governments. Courses in or relating to this area include:

Cultural Property and Heritage Law
Advanced Immigration Seminar
International Law
International Economic Law
International Human Rights Law
International Criminal Law
International Moot Court (workshop)
Immigration Law
Internet Law

LAWYERING IN SPANISH

Miami Law offers its students a unique lawyering in Spanish program:
Spanish for Lawyers I and II
Spanish taught skills courses

INTERNATIONAL ARBITRATION

This area of law has developed as nternational trade continues to turn increasingly towards international arbitration to resolve cross-border commercial and investment disputes. Courses relating to this area include:

International Arbitration 
Basic Concepts in International Arbitration
Advanced Topics in International Arbitration 
Forensics of Advocacy in International Arbitration
ICSID Practice and Procedure 
International Arbitration and the NY Convention 
The Presentation of Evidence in International Arbitration 
Advanced Oral Advocacy in International Arbitration 
Advanced Topics in Arbitration: Theory
Arbitration of Cultural Property Disputes
Drafting Complex Arbitration Clauses 
Federal Arbitration Act 
International Arbitration and the New Economy 
International Commercial Arbitration Seminar: A United States Perspective 
The Law of International Treaties 
Advanced Arbitration Seminar 
Advanced Topics in Arbitration: Publication 
Arbitral Institutions in Changing and Challenging World 
Complex International Negotiations 
ICSID Practice and Procedure 
International Investment Agreements 
International Law of State Responsibility 
Investment Arbitration 

INTERNATIONAL LAW OF THE SEA / MARITIME LAW

While some of the law governing the oceans and maritime commerce is domestic U.S. law, the fundamentals and much of the applicable law fall under the Law of the Sea, a branch of public international law. Courses in or relating to this area include:

Law of the Sea 
Admiralty 1 
Coastal Law 
Marine Ecology & the Law 
Maritime Law 
Maritime Arbitration
Privacy, Terrorism and Drug Smuggling in the Maritime Domain 

INTERNATIONAL BUSINESS / TAX

This is the law that governs or otherwise facilitates international trade, banking, financing, investment and the transfer of intellectual property, as well as many other recent developments that have become increasingly important because of globalization, such as international family law. Courses in or relating to this area include:

Income Tax Treaties  
International Business Transactions 
International Sales 
International Tax Law 
International Finance 
International Business Law Seminar  
International Economic Law 
International Investment Agreements 
The Law and Practice of Sovereign Debt Management 
Aviation Law 
Banking Law 
Antitrust Law 
Securities Regulation 
Federal Income Tax 
Taxation of U.S. Activities of Foreign Taxpayers: International Inbound 
Taxation of Foreign Activities of U.S. Taxpayers: International Outbound  
International Opportunities 
International Exchange / Study: The law school offers exciting 26 international exchange programs in 14 different countries, including:
Fudan Law School in Shanghai, China 
Peking University School of Transnational Law (STL) in Shenzhen, China 
Department of Law, University of Hong Kong 
Water Resources Law and Policy: China and Vietnam 
The University of Versailles Saint-Quentin-en-Yvelines Faculty of Law and Political Science  
Paris - Université Paris Descartes  
Bucerius Law School in Hamburg, Germany 
University of Leipzig in Leipzig, Germany 
Weisbaden - EBS Law School  
Berlin - Free University  
University College Dublin, Ireland 
University of Haifa, Israel 
Faculty of Law at the University of Florence, Italy 
Buenos Aires, Argentina - University of San Andrés 
Ghent, Belgium - Ghent University 
Rio De Janeiro - Fundacão Getulio Vargas School of Law 
São Paulo - University of São Paulo Law School  
Bogotá – University of Los Andes School of Law 
Cali - Pontificia Universidad Javeriana 
Barcelona – ESADE Law School  
Madrid** - Instituto Empresa IE 
Madrid - Comillas Pontifical University  
Segovia** - Instituto Empresa IE  
Zurich - University of Zurich  
LawWithoutWalls
Faculty & Leadership in the Area of International Law
The University of Miami School of Law has one of the largest number of faculty members who teach or do scholarly research in the area of international and foreign law of any American law school. In its commitment to expanding engagement not only nationally but also hemispherically throughout the Americas and globally, the law school has dedicated leadership in the area of international law.
Caroline Bradley is the Associate Dean for International and Graduate Programs, coordinating and overseeing all of Miami Law's efforts in international and graduate studies – including all of our LL.M. programs. She is also the Chair of the LL.M. in International Law (General). A Cambridge University graduate, she worked for one of England's largest and best-known law firms before joining the faculty of the London School of Economics. Professor Bradley writes about comparative and transnational financial law and securities regulation. She teaches in the areas of European Community Law, International Finance. 
Kathleen Claussen's primary teaching areas and interests include: international economic law, dispute settlement & procedure, foreign relations and international security issues, and other areas of public and private international law.
Jonathan C. Hamilton is Distinguished Faculty Chair of the of the University of Miami School of Law's International Arbitration Institute and Lecturer in Law. He is Partner and Head of Latin American Arbitration with the global law firm of White & Case LLP. He is a leading authority on international disputes and investment, complex negotiations and crisis management.
Carolyn Lamm is the Distinguished Faculty Chair of the the chair of the White & Case International Arbitration LL.M. Program. She is a partner and litigator in White & Case's Washington D.C. office and is a prominent practitioner in international arbitration and dispute resolution, trade matters and cross-border commercial federal court litigation. She is involved primarily in the representation of foreign corporate clients and foreign sovereigns.
Carmen Perez-Llorca is the Assistant Dean for International and Graduate Programs and Director, International Graduate Law Programs and Lecturer in Law.
Bernard H. Oxman, Richard Hausler Professor of Law is Chair of our Maritime Law LL.M. Program. A graduate of Columbia Law School and former attorney for the Navy and the State Department, Professor Oxman is the one of the world's leading experts on the Law of the Sea. He is the only American to serve as a Judge ad hoc on both the International Court of Justice (the "World Court") and on the Tribunal of the Law of the Sea. Oxman was honored with 2021 Manley O. Hudson Medal by The American Society of International Law and is ASIL's highest honor.
Stephen J. Schnably received his J.D. from Harvard Magna cum Laude and studied at Oxford on a Knox Fellowship. Before he joined the faculty, he worked for the Washington law firm of Wilmer, Cutler & Pickering, gaining extensive experience in the field of international arbitration. He writes in the fields of international human rights law, the OAS human rights system, comparative constitutional law, and the relationship of international law to constitutional law. He teaches international law, international human rights, and comparative constitutional law.
Irwin P. Stotzky graduated from the University of Chicago Law School, and was a Visiting Scholar at Yale. As Fulbright Scholar to Argentina, he later served as an advisor to then Argentine President Alfonsin on human rights matters during the critical years of that country's transition from a military dictatorship to a democracy. He has also worked over three decades to improve human rights in Haiti and the status of Haitian immigrants in the U.S. He has served as an attorney advisor to Haitian Presidents Aristide and Preval. 
Other Faculty with Interests in International/Comparative Law
Ricardo J. Bascuas has had extensive criminal law experience as a law clerk to a Federal Judge, in private practice and as an Assistant Federal Public Defender. He teaches International Criminal Law.
Charlton Copeland served as a law clerk to Justices Richard J. Goldstone and Catherine O'Regan of the Constitutional Court of South Africa. His research interests include comparative constitutional law.
A. Michael Froomkin is globally regarded as a leading expert on Internet law including the Internet's international implications and its governance, on which he has lectured and written extensively. He has served as an advisor to the U.N.'s World Intellectual Property Organization, and has taught International Law.
Frances R. Hill received a Ph.D. from Harvard, having done extensive research on law and politics in Africa, and a J.D. from Yale and an M.A. in African history and politics from the University of Birmingham (England) as a Fulbright Fellow. She practiced in the D.C. and London offices of Jones Day and has written on cross-border transactions and cross-border philanthropy. 
Elizabeth M. Iglesias, a co-founder of the LatCrit movement (the legal, economic and other difficulties facing the Latina/o community), also teaches International Criminal Law and International Economic Law. She has written, lectured and produced documentaries on the adverse effects of globalization.
Stanley I. Langbein has served as attorney/advisor in the Office of International Tax Counsel of the U. S. Treasury Department. He teaches International Tax and is the author of a leading textbook on the subject.
Lili Levi's scholarship deals with a variety of communications law matters including broadcast regulation and copyright. She teaches International Copyright Law.
Robert E. Rosen teaches International Sales. He has also done comparative research on the role of lawyers.
Stephen K. Urice received a master's degree in Biblical Archaeology, a Ph. D. in Fine Arts, and a J.D., all from Harvard. A co-author of the leading textbook on art law (including its international aspects), he teaches Cultural Property & Heritage Law. He serves on the Editorial Board of the International Journal of Cultural Property.
Francisco Valdes, co-founder of the LatCrit movement, uses that perspective to explore human rights and, constitutional issues in America's relations with, among others, Cuba, Spain and Chile. He has also taught Comparative Law.
Sampling of Past Externships / Internships 
Abolish153, (Kuwait City, Kuwait)  
Airbnb 
International Bridges to Justice-IBJ, (Beijing, China) 
International Centre for Settlement of Investment Disputes-ICSID, (Washington, DC) 
International Criminal Tribunal for Rwanda-ICTR, (Arusha, Tanzania) 
Legal Assistance Centre, (Windhoek, Namibia) 
Miami Law African Neutral Trial Observer Initiative, (Windhoek, Namibia) 
Ministry of Justice, (Kigali, Rwanda) 
One-Stop Career Center of Puerto Rico (Arecibo, Puerto Rico) 
Southern Africa Litigation Centre-SALC (Johannesburg, South Africa) 
The Movement for Quality Government, (Jerusalem, Israel) 
Timap for Justice, (Freetown, Sierra Leone) 
United Nations Development Fund for Women-UNIFEM, (London, UK) 
United Nations High Commissioner for Refugees in Lebanon-UNHCR (Beirut, Lebanon) 
U.S. Department of Justice Counterterrorism Section (Washington, DC) 
U.S. Embassy, (Santo Domingo, Dominican Republic) 
Centers / Lectures
International Arbitration Institute
International Law Lecture Series
Journals, Law Library, Writing Competition
Research at UM is facilitated by the very large international, comparative and foreign law materials in our library. Miami Law's acquisition budget is the ninth largest among law schools. Faculty members sponsor many individual student research projects in a typical year on international topics. Additional opportunities to do original research or to act as an editor are provided by the school's two internationally-oriented law reviews, the International & Comparative Law Review and the Inter-American Law Review. Miami Law's International & Comparative Law Review and The Customs and International Trade Bar Association also sponsor the Andrew P. Vance Memorial Writing Competition to encourage law students who are interested in careers in customs and international trade law.