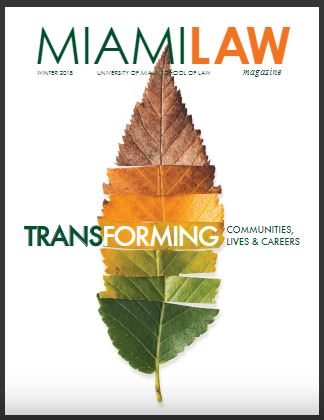 The University of Miami School of Law Office of External Affairs publishes Miami Law Magazine each year. 
The magazine showcases achievements of students, faculty and alumni nationally and internationally. In its newly named and designed format, Miami Law Magazine launched in 2011. 
For information about Miami Law Magazine, contact externalaffairs@law.miami.edu. 
Online editions of past Miami Law Magazine:
Winter 2018
Fall 2016
Fall 2015
Fall 2014
Fall 2013
Winter 2013
---
The Barrister
Prior to 2011, the law school published a magazine known as The Barrister. Past editions: