Navigate Complex Laws in a Rapidly Growing Industry  
The healthcare sector is set to become the largest and fastest-growing sector in the U.S. and Miami's Health District is a major center for hospitals, clinics, and biotechnology and medical research industries. Miami Law provides expertise for rising leaders in health law and policy with courses, joint degrees and clinical opportunities in the area. Miami Law's innovative curriculum prepares students for diverse career paths ranging from assisting indigent patients to representing biotech companies. Students in the Health Rights Clinic represent clients on Social Security, Medicaid, advanced directives, immigration, and veterans' benefits matters. Our law school offers interdisciplinary opportunities through numerous joint degrees, including the recently added JD/MHA (Master of Health Administration) program. Attorneys with this legal background can work in a variety of capacities assisting physicians, hospitals, pharmaceutical and biotech companies, insurers, employers, and patients as they navigate health care laws and regulations.
Some Facts about Miami and Miami Law:
'A' Ranking for Health Law, Pre-Law Magazine (fall 2019)
Our Health Rights Clinic is the first and only U.S. clinic/school to be part of the Latin American Legal Clinic Network. 
Unique interdisciplinary partnership with the University of Miami Miller School of Medicine and course offerings like Hospitals, Health Care Services, and Access 
Largest private employer in Miami is Baptist Health South Florida
University of Miami Health System affords law students many avenues for networking, internships, and externships
---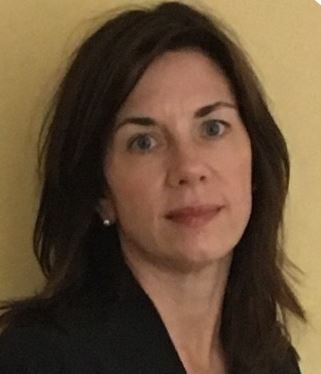 "The studies I did at Miami Law were helpful in providing flexibility in my career. You can take what you've learned and tie it to your passion post-law school. A few of my professors came from the government side and that influenced me in directing my goals toward that career pathway." 
Nikki Mueller, J.D. '98 
Regulatory Counsel 
Food and Drug Administration 
Washington, DC 
---
Courses* 
Administrative Law
Alcohol Beverage Law
Bioethics Mediation
Business Litigation
Controlled Substances
Craft Alcohol Beverage and Cannabis
Emotion and the Law
Emotional Intelligence: Life Skills for Lawyers
Florida Tort Law
Health Law
Health Law and Policy
Health Law Fundamentals
Hospitals, Health Care Services, and Access
Human Rights
Human Rights and the Environment
Human Trafficking
Insurance Law
Insurance Law and Policy

Interdisciplinary Health Communication
International Human Rights Law
International Human Rights Lawyering and Advocacy
Large Scale Litigation
Mental Health Law
Mindful Ethics: Professional Responsibility for Lawyers in the Digital Age
Non-Profit Organizations and Social Enterprises
Preparing the Corporate Client for Litigation
Pro Bono and Public Interest Law, Ethics, and Leadership
Race, Class, and Power: The #BlackLivesMatter Movement
Researching the Administrative State
Robot Law
Scientific Evidence
Sexuality, Gender Identity, and the Law
The Administrative State
Torts
Academic Programs and Concentrations
Concentration in Business Compliance and Sustainability
Concentration in Social Justice & Public Interest 
Clinics and Practicums
(Pictured: Professor JoNel Newman with Lisa Gwynn from UM's School of Medicine in "The Road to $4 Million: Health Rights Clinic Secures Life-Saving Benefits")
Health Rights Clinic
Children and Youth Law Clinic
Extracurricular Opportunities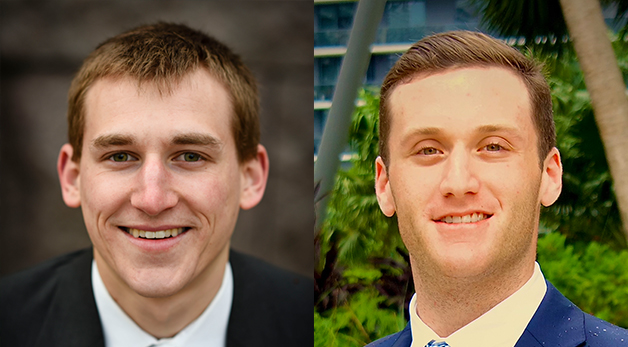 (Pictured: Student Org in the News, Third-Year Students Win Inaugural UM Health Law Writing Competition)
STUDENT ORGANIZATIONS and PROJECTS
Alliance Against Human Trafficking
Cannabis Law League
Charles C. Papy, Jr. Moot Court Board
Child Advocacy Family Law
Disabled Law Students Association
Health Disparities Project
Health Law Association
Health Rights Initiative
Human Rights Society
International Law Society
Mental Health Collective
Trial Team
LAW JOURNALS
Business Law Review
Inter-American Law Review
International & Comparative Law Review
Race and Social Justice Law Review
University of Miami Law Review
---
"As someone with an interest in health law, overcoming the barriers of both the medical and legal system to advocate for a client is an invaluable skill I will use as I continue my path in public interest lawyering. The fellowship [at Legal Services of Greater Miami, Disability Law Project], was an incredibly fulfilling learning experience I didn't think I would have my first summer as a law student." 
Kristen Dagher, Class of 2023
Discussing her 2021 Summer Public Interest Fellowship through Miami Law's HOPE Public Interest Resource Center
---
Joint Degrees
"The JD Master's in public health really allowed me to not only allowed get a legal background but work with indigent communities in Miami….[with a joint degree] you're perceived as an expert in a specific field and I think that's very marketable not only to hiring employers but also to their respective clients. I would definitely say a dual degree is the way to go." 
Becky Greenfield, J.D./M.P.H. '15 
Health Care Law Associate, Wolfe Pincavage, LLP 
Miami, FL 
J.D./M.H.A. - Health Administration 
J.D./M.P.A. - Public Administration 
J.D./M.P.H. - Public Health
J.D./M.S.Ed. - Community and Social Change 
J.D./M.D. - Medicine
International Opportunities
University of Strathclyde School of Law - Health Rights Clinic Exchange - Glasgow, Scotland
International Moot Court Program
Internships and Externships**
American Civil Liberties Union (New York, NY) 
Americans for Immigrant Justice 
Center for Disease Control Public Health Law Program (Atlanta, GA)
Department of Health and Human Services (Washington, DC) 
Florida Department of Children and Families 
Florida Department of Health  
Florida Justice Institute 
Florida Legal Services 
Health and Human Services' Office of Inspector General (Washington, DC) 
Jackson Health System, Employee and Labor Relations Department 
Legal Aid Society of West Palm Beach
Legal Services of Greater Miami, Health and Income Maintenance Unit 
Legal Services of Greater Miami, Disability Law Project
Legal Wellness Institute (Brooklyn, NY) 
Memorial Healthcare System  
Miami Children's Hospital
New York Legal Assistance Group (New York, NY) 
University of Miami Health System 
Faculty Experts
Anthony Alfieri, is the Founder and Director of the Center for Ethics and Public Service, and the Founder of the Historic Black Church Program and Environmental Justice Clinic, at Miami Law.  He teaches civil procedure, ethics, public interest law and leadership, social enterprise, and professional liability and lawyer malpractice. 
Donna Coker focuses on criminal law, gender and inequality. She is a nationally recognized expert in domestic violence law and policy.
Charlton Copeland has written extensively on the Medicaid expansion provision and his research interests are administrative law, federal courts and federalism, comparative constitutional law, and race and the law.
Caroline Mala Corbin's scholarship focuses on the First Amendment's speech and religion clauses, particularly their intersection with equality issues. She speaks often on religious opposition to the contraception mandate — the provision of the Affordable Care Act requiring that insurance plans cover contraception. 
Zanita Fenton teaches courses in Family Law, Torts, Race and the Law, Constitutional Law, and seminars on Critical Race Feminism and Women and the Law Stories.
Frances Hill, a Dean's Distinguished Scholar for the Profession, teaches and writes on tax exempt entities as well as constitutional law issues including campaign finance and spending clause controversies, and on issues arising in the course of implementing the Affordable Care Act.
JoNel Newman teaches professional responsibility, civil procedure and directs the Health Rights Clinic at the University of Miami.  Since 2005 this medical-legal partnership has successfully represented over two thousand indigent clients who receive care in through the Medical School's Comprehensive AIDS Program, the Pediatric Mobile Clinic and the Public Health Trust's Community Medical Center. 
Robert Latham, Clinical Instructor and Practitioner-in-Residence of the Children & Youth Law Clinic, teaches students who handle cases involving abused, abandoned and neglected children in a variety of forums, including dependency and family courts, administrative hearings, and federal and appellate courts.
Timothy Loftus is the Health Disparities Project Fredman Family Foundation Practitioner-in-Residence.
Bernard Perlmutter, Professor of Law & Co-Director, Children & Youth Law Clinic, teaches and supervises second- and third-year law students who handle cases involving abused, abandoned and neglected children and adolescents in a variety of legal proceedings, including dependency and foster care, public benefits, health care, mental health, disability, education and immigration cases, in addition to appellate, legislative and administrative advocacy and law reform litigation.
Gabriel Scheffler works primarily in the areas of health law and policy, administrative law, and occupational regulation.
Rebecca Sharpless, Director of Miami Law's Immigration Clinic researches and writes in the areas of progressive lawyering, feminist theory, and the intersection of immigration and criminal law.
Susan Stefan, has taught courses on mental health law and is one of the country's most highly regarded experts in mental disability law.
Kele Stewart is Dean of Experiential Learning, Professor of Clinical Education and Co-Director of the University of Miami School of Law Children & Youth Law Clinic. In the clinic, she supervises students who handle cases involving abused, abandoned and neglected children.  She also teaches courses on family and juvenile law and legal practice.  Her scholarship is in the areas of child welfare, children's rights and clinical education. 
Melissa Swain is Assistant Director of the Health Rights Clinic. Prior to that she was the Public Benefits Staff Attorney at Florida Immigrant Advocacy Center in Miami.
Craig Trocino, Director of the Innocence Clinic teaches classes in post-conviction litigation and federal sentencing. His areas of concentration are in appellate practice and post-conviction litigation and he maintains research interests in criminal law, habeas corpus and appellate practice.
Conferences, Lectures, Centers
Center for Ethics and Public Service
HOPE Public Interest Resource Center
2020 Environment and Health Debate with Miller School of Medicine
*Course list is not exhaustive and does not set out a path of study.
**List is not exhaustive and is intended to provide examples of past externships and internships.