Commitment to Experiential Learning
The University of Miami School of Law has created a variety options for students to develop skill building and practical, hands-on opportunities outside of the scope of the regular law school classroom. This commitment has resulted in the appointment of an Associate Dean for Experiential Learning.
Kele Stewart, the current Dean for Experiential Learning, coordinates all experiential learning at the law school and works with career development office staff, faculty and externship and clinical directors to create offerings to develop practice-ready students.
Externships
D.C. Semester in Practice Program

The D.C. Semester in Practice Program allows law students to live, work full time in government agencies, nonprofits and advocacy organization while taking a full law school semester in the United States Capital and remaining tied to Miami Law. Along with the externship placement, there is a course that provides: comprehension of the institutional, political, and legal contexts in which policymaking and implementation take place; greater insight into the mechanisms through which administrative agencies operate at the federal level;and engagement with government, relevant legal authorities and prominent attorneys.
Litigation Skills Externship Program
In addition, the unique Litigation Skills Externship Program provides students with the opportunity to apply the trial and pre-trial skills learned during the Lit Skills I course in a live client setting. In these externship placements, students may represent clients in criminal and civil matters as Certified Legal Interns (CLI) and argue cases in Circuit, County and Federal courts under the supervision of practicing attorneys.
Judicial Clerkship
A judicial clerkship provides direct insight into the judicial process and is a valuable and enriching experience. A clerkship is a continuation of one's legal education, providing the recent law graduate with many of the tools necessary for a successful legal career.
Miami Law Externship Program

The expanded Miami Law Externship Program allows students to obtain academic credit while working in a real world legal setting. The Externship Program offers national and international externships with corporations, government agencies, public interest organizations and the judiciary. The program is designed to enhance the educational experience of students by giving them an opportunity to do advanced legal work that generally is not available through the law school's curriculum.
Florida Supreme Court Internship Program
Internships are available for the fall, spring, and summer semesters. Interns function as a law clerk to an individual justice, a central staff law clerk working for all of the justices, or a law clerk working for the clerk of court and the administrative justice
---
Practicum Classes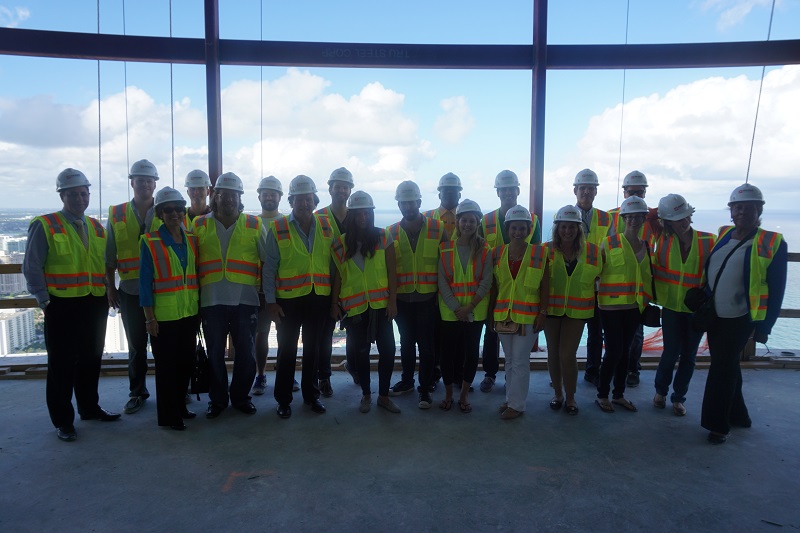 In practicum classes law students get hands-on learning working under the supervision of attorneys and professors in a non-lawyering role as they work on cases. ​Miami Law practica include:
Affordable Housing Practicum
Civil Rights Practicum
Criminal Justice Policy Reform Practicum
Cyber Civil Rights Initiative Practicum
Death Penalty Practicum
More on practicum courses at Miami Law
---
9 Clinics
Miami Law's nine legal clinics provide a unique blend of legal advocacy, hands-on training, and intensive learning. Students do more than learn the latw - they help a foster child get better medican care, keep an imigrant from being deported, or save a family from losing their home.
---
Law School Fellowships
HOPE Fellows Program
The HOPE Fellows Program allows public interest-minded students to create summer dream jobs and work across the globe to effectuate change.
Summer Public Interest Fellowships
The Summer Public Interest Fellowship Program is designed for students who have a genuine interest in public interest work. This highly competitive program includes a nine week, full-time internship at a public interest organization, a public Interest law seminar, and a legal research and writing project. Students receive a stipend and academic credit.
Post-Graduate Fellowships
Fellowships and grant programs provide support and professional recognition to innovators within the field of law, and especially to new attorneys whose work and ideas will have longer-term impact on society and scholarship. There are many different organizations and agencies that offer many types of fellowships dealing with specialized areas of the law. Most applications are due early in the fall semester of the third year of law school.
The Career Development Office works very closely with fellowship applicants, assisting them in writing their proposals and preparing for interviews. If a student is interested in applying for a post graduate fellowship, please contact the CDO.
Click here for a list of the many public interest fellowships opportunities available. Continue to check with the fellowship corner of PSLawNet, and the CDO office as new fellowships are posted all the time.