Excellence in International Law
The University of Miami School of Law's unique program offers expertise far beyond traditional international and comparative law programs. It provides an intersectionality of today's diverse areas of international law, enabling students to address significant issues of international law and practice and engage with global policy issues relating to human rights, climate change, migration, trade and finance, law of the sea, health, and education.
Miami Law has a 64-year history of engagement with international and comparative law and 20+ faculty members who teach or do scholarly research in the area. In 1957, the Law School established the graduate program in Inter-American Law, and a Masters of Comparative Law was first offered in 1959. The two programs were founded by Professor Rafael C. Benitez (1918 -1999), a renowned expert in international law. In 1962, the School changed the Masters of Comparative Law into a new graduate program, the LL.M. in International Law directed by the late Professor Alan Swan (1934 -2008) who was the nation's foremost authority on international trade, and the author of the definitive casebook in the area.
With an extensive course catalog of 100+ courses in international law, 7 specialized graduate and concentration programs in the area of international law, clinical and experiential programs, and partnerships with institutions around the world, the Global and International Law Program prepares lawyers to work in a transnational global environment.
Program Offerings and Initiatives
The Global and International law Program offers:
100+ courses in international Law 
LL.M. in International Law 
LL.M. in International Arbitration 
LL.M. in Taxation of Cross-Border Investment 
S.J.D. Program
Human Rights Program with a focus on international law 
International Moot Court Program 
LawWithoutWalls (LWOW) Program 
International Arbitration Institute 
Inter-American Law Review 
International & Comparative Law Review 
25+ international study options in 13 different countries 
Areas of Scholarship and Faculty Expertise
International Law and Policy
Bernard H. Oxman, Richard A. Hausler Professor of Law
Jessica Owley, Professor of Law and Faculty Director for the Environmental Law Program
Ileana Porras, Senior Lecturer
Alejandro Portes, Professor of Law and Research Professor & Distinguished Scholar, College of Arts and Sciences
International Business and Cross-Border Transactions
Caroline Bradley, Professor of Law & Dean's Distinguished Scholar and Associate Dean for International and Graduate Programs
Kathleen Claussen, Associate Professor of Law
A. Michael Froomkin, Laurie Silvers and Mitchell Rubenstein Distinguished Professor of Law
Carmen Perez-Llorca, Assistant Dean for International and Graduate Programs and Lecturer in Law
International Dispute Resolution
Paula Arias, Director, International Moot Court Program & Lecturer in Law
Sandra Friedrich, Director, White & Case International Arbitration LL.M. Graduate Law Program; Director, International Arbitration Institute; Lecturer in Law
Jonathan C. Hamilton, Distinguished Faculty Chair, University of Miami Law International Arbitration Institute
Carolyn Lamm, Distinguished Faculty Chair, White & Case International Arbitration LL.M. Program
Foreign and Comparative Law
Pablo Rueda-Saiz, Associate Professor of Law
Robert E. Rosen, Professor of Law Emeritus
International Human Rights
Caroline Bettinger-López, Professor of Law and Director, Human Rights Clinic
Tamar Ezer, Acting Director, Human Rights Clinic and Lecturer in Law
Denisse Córdova Montes, Acting Associate Director, Human Rights Clinic & Lecturer in Law
Elizabeth M. Iglesias, Professor of Law
Irwin P. Stotzky, Professor of Law
News and Highlights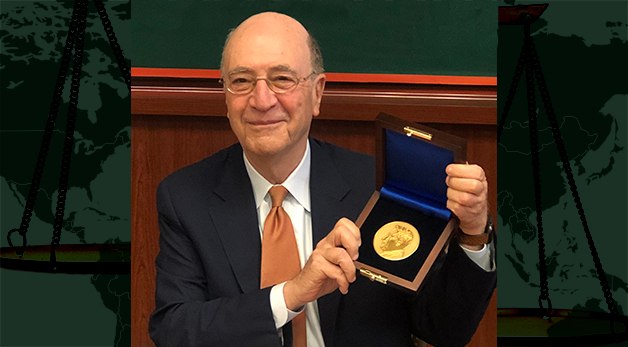 Professor Bernard Oxman Awarded the 2021 Manley O. Hudson Medal by the American Society of International Law - This award is presented annually to "a distinguished person of American or other nationality for outstanding contributions to scholarship and achievement in international law." He also was appointed for third time to the nine-member Special Chamber of the International Tribunal for the Law of the Sea (ITLOS).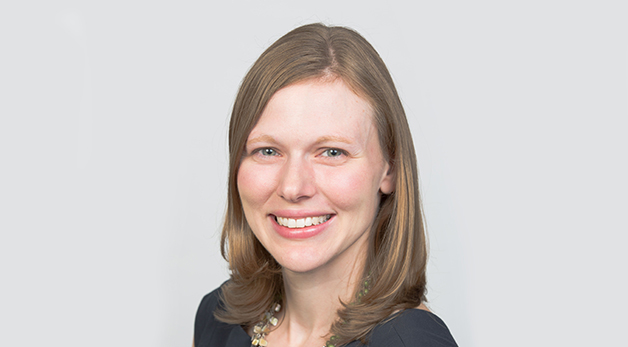 International Law Expert Professor Kathleen Claussen Selected Co-Editor in Chief of Journal of International Economic Law - Professor Claussen was appointed to the leading intellectual publication in the field of international economic law, from Oxford University Press. She was also appointed to the panel for the United States-Mexico-Canada Agreement (USMCA) dispute settlement chapter and the USMCA labor chapter rapid response mechanism panel. She is also co-chair to American Society of International Law's International Economic Law Interest Group and coordinator to ASIL's "Designing International Economic Law" .
Professor Irwin P. Stotzky has published his new book "Jean v. Nelson: A Civil Rights Revolution in Immigration," which takes the reader through the landmark using the litigation documents and the sequential storyline of the Haitian asylum seekers' plight, Stotzky discusses the landmark trial and complicated appellate process to the final United States Supreme Court decision.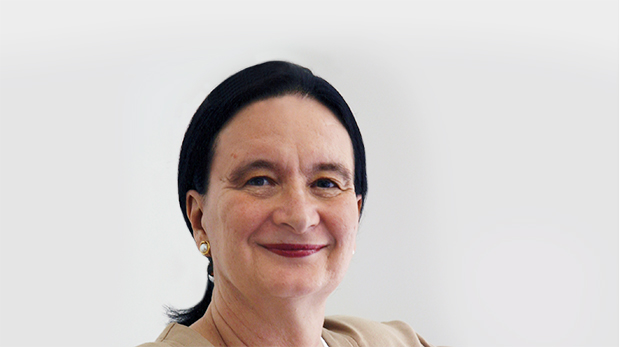 Professor Susan Haack Extolled in Spain with International Prize for Legal Culture - Professor Susan Haack was awarded the Premio internacional de cultura juíidica by the Catedral de Cultura jurídica at the for her work in evidence law and legal philosophy.
Professor Alejandro Portes Received Spain's Highest Honor - Princess of Asturias Award - Law scholar, demographer, and sociologist, Portes was awarded the 2019 Princess of Asturias Award in the Social Sciences for his significant contributions to the study of international migration. He also spoke on "The Rise of National Populism: Causes and Possible Solutions" as part of Miami Law's 2021 Legal Theory Workshop series.
Professor A. Michael Froomkin Elected to Editorial Board of Journal of Technology and Regulation at Tilburg University in the Netherlands - Froomkin joined the board of this international journal of law, technology and society, with an interdisciplinary identity. TechReg provides an online platform for disseminating original research on the legal and regulatory challenges posed by existing and emerging technologies (and their applications) including, but by no means limited to, the Internet and digital technology, artificial intelligence and machine learning, robotics, neurotechnology, nanotechnology, biotechnology, energy and climate change technology, and health and food technology.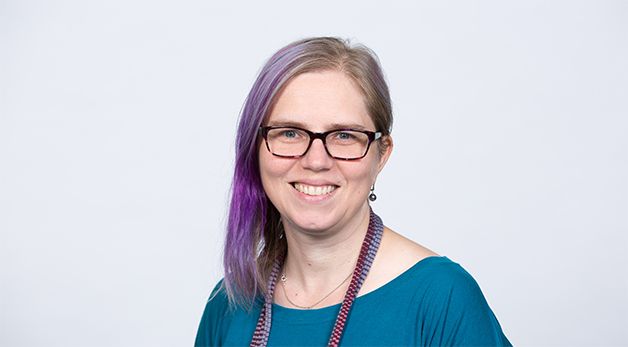 Miami Law Explainer Podcast: "Another U.S. Climate Fail" - After returning from the U.N. Climate Change conference in Madrid, international environmental law and policy expert Jessica Owley unrolled the talks, widely denounced as producing the worst outcomes in 25 years of climate negotiations. Recorded on January 21, 2020.
Distinguished Lectures and Speakers
Throughout the academic year, Miami Law hosts lectures, symposia and conferences relating to international law. Events have included:
Japan Touchpoints in the Americas: Economy, International Arbitration & ADR and Developing Capacity - April 30, 2021
International Arbitration in the U.S. and the Americas - April 22, 2021
International Law & COVID-19 Symposium - April 12 & 16, 2021
"Human Rights and Democracy in a New Era," with Juan E. Mendez, Professor of Human Rights Law in Residence, Washington College of Law. 
Carolyn Lamm/White & Case International Arbitration Lecture 2021- "Post-Pandemic Arbitration: Will It Be Contact-Free?" featuring international arbitration specialist David W. Rivkin - February 3, 2021
Bilingual webinar, "The Peace Agreement in Colombia and the Role of Colombian Expats in the Transition to Justice" - June 4, 2020
Bilingual webinar, "Trade and Investment in the Hemisphere Under Crisis: Where We Go From Here" - May 20, 2020
"The Obligation to Negotiate Access to the Pacific Ocean: The Decision of the International Court of Justice in the case between Bolivia and Chile" with Claudio Grossman, Dean Emeritus and Professor of Law at American University Washington College of Law - February 24, 2020
"Designing International Economic Law: Challenges and Opportunities" - February 14-15, 2020
Carolyn Lamm/White & Case International Arbitration Lecture 2020 - "International Arbitration: Rise and Reform," featuring Gabrielle Kaufmann-Kohler, President of ICCA, the International Council for Commercial Arbitration
Defending Human Rights of Migrants 2019-20 Lecture Series
International Comparative Insolvency Symposium - November 14-15, 2019
International Trade Law Formulating Agencies (UNCITRAL, Unidroit and Hague Conference on Private International Law) - September 27, 2019
Petty Offenses Symposium: Challenging the Criminalization of Poverty, Marginalization, and Gender Non-Conformity - September 20-21, 2019
Carolyn Lamm/White & Case International Arbitration Lecture 2019 - "New Perspectives on the Liability of States for Complicity in the Wrong-Doing of Other States," featuring Jan Paulsson, Michael Klein Distinguished Scholar Chair Emeritus
See all news related to International Law at Miami Law
Program Leadership
Caroline Bradley is the Associate Dean for International and Graduate Programs, coordinating and overseeing all of Miami Law's efforts in international and graduate studies – including all LL.M. programs. She is also the Chair of the LL.M. in International Law (General). A Cambridge University graduate, she worked for one of England's largest and best-known law firms before joining the faculty of the London School of Economics. Professor Bradley writes about comparative and transnational financial law and securities regulation. She teaches in the areas of European Community Law, International Finance.
Carmen Perez-Llorca is the Assistant Dean for International and Graduate Programs and Director, International Graduate Law Programs and Lecturer in Law. Her interest and expertise in public policy stems from her long career in public service in her home country of Spain, where she was an elected state representative as well a member of the regional government of Madrid for more than eight years. She has practiced law at Dewey Ballantine in New York, Kennedy Covington in North Carolina and at Allen & Overy in Madrid, Spain. At Miami Law, Dean Perez-Llorca teaches Cross Border Finance Transactions, a transactional skills course that brings together domestic and international law students interested in learning how to structure, negotiate and document finance transactions with an international element.