Human Rights Clinic: Events
Human Rights at Miami Law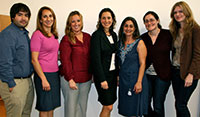 Director of the Human Rights Clinic, Professor Caroline Bettinger-López, served as lead counsel on Jessica Lenahan (Gonzales) v. United States, the first case to be brought by a domestic violence victim against the U.S. before an international tribunal. "Home Truth," a documentary about Jessica Lenahan's fight for justice, premiered at the Human Rights Watch Film Festival in June 2017.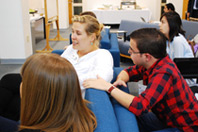 Students from the Universidad Pontificia Bolivariana (Medellin, Colombia) visited Miami Law for a colloquium on human rights.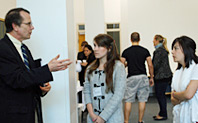 Professor Stephen Schnably exchanging ideas with visiting students from the Universidad Pontificia Bolivariana in Medellin, Colombia.