Learn to Analyze the Constitution and Its Modern-Day Implications   
The U.S. Constitution was written over 200 years ago, yet it continues to have a considerable impact on life in America today. Constitutional law addresses foundational questions at the core of our democracy and has tremendous practical significance for the most important and intimate aspects of people's lives. What are the powers and limitations of the executive, judiciary, and legislative branches of the federal government? What individual rights are guaranteed by the First and Fourteenth Amendments? When is someone accused of a crime entitled to a jury trial—or even a lawyer?
Miami Law requires you to take Constitutional Law during your 1L year and offers other fundamental courses such as Federal Courts and Legislation. Then, delve into our specialized courses such as Impeachment Politics in Constitutional Perspective and explore new constitutional territory such as cyber abuse and harassment in our Cyber Civil Rights Practicum. No matter what your interest in constitutional law is, our interdisciplinary curriculum will shape your legal career for years to come.
---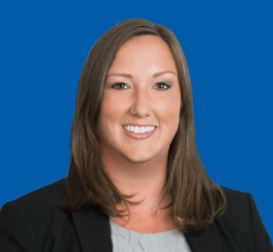 "My participation in the Human Rights Clinic has helped position me to work as a lawyer in a range of spaces… The Clinic also helped me develop critical thinking, legal writing, and organizational skills that I have used during my judicial clerkships and continue to use in my current practice, where I focus on appellate and constitutional law."
Rachel A. Oostendorp, J.D. '13
Associate Carlton Fields, P.A.
Miami, FL
---
Courses*  
 Academic Writing
Advanced Appellate Advocacy
American Legal History
Animal Law Constitutional Law I, II, and III
Criminal Procedure
Criminal Procedure: Adjudication
Criminal Prosecution
Election Law
Employment Discrimination
Employment Law
Entertainment and Media Law in a Digital Age
Fake News: Media Law in the Age of Trump False Confessions and Custodial Interrogations
Family Law
Federal Courts
Federal Indian Law
First Amendment
First Amendment Fundamentalism
Florida Constitutional Law
Florida Criminal Procedure
Housing Discrimination
Impeachment Politics in Constitutional Perspective
International Comparative Media Law
Law and the Media

Legal Advocacy and Same-Sex Marriage
Legislation
Media Law
Modern Alcohol Beverage Law
Natural Resources
Privacy
Problems in Criminal Law and Procedure
Property
Race and the Law Race, Class, and Power: the #BlackLivesMatter Movement
Scientific Evidence
Second Amendment Fundamentalism
Sexuality, Gender Identity, and the Law
Social Media and the Law
The 10th Justice
The Adversary System
The Criminalization of Homelessness
The Death Penalty in Decline
The Free Speech Clause
The Freedom of Information Act
The Language of Habeas Corpus 
Torture and the Law
Vimeo, Twitter, and YouTube: Online Liability and Net Neutrality
Voting Rights and Election Law
Wrongful Convictions
Academic Programs and Concentrations
Concentration in Litigation and Dispute Resolution  
Concentration in Social Justice and Public Interest
Clinics and Practicums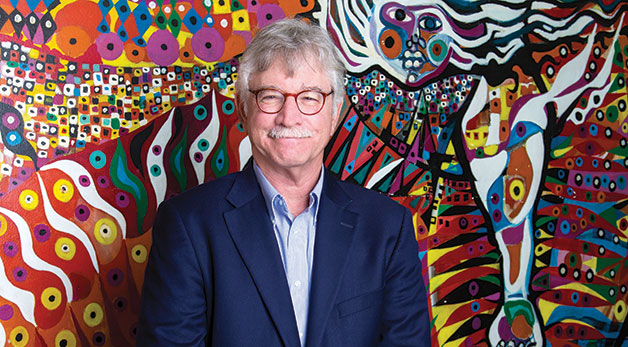 "We rely on constitutional law, international human rights, federal and state law to support our arguments that the Supreme Court should adopt a rule that guarantees that children have a meaningful opportunity to be heard in our state dependency courts." 
Professor Bernard Perlmutter 
Director, Children & Youth Law Clinic 
Children & Youth Law Clinic
Human Rights Clinic
Immigration Clinic 
Innocence Clinic
Civil Rights Practicum
Criminal Justice Policy Reform Practicum 
Cyber Civil Rights Initiative Practicum
Death Penalty Practicum
Federal Criminal Motion Practice Practicum
Social Impact Advocacy Practicum
---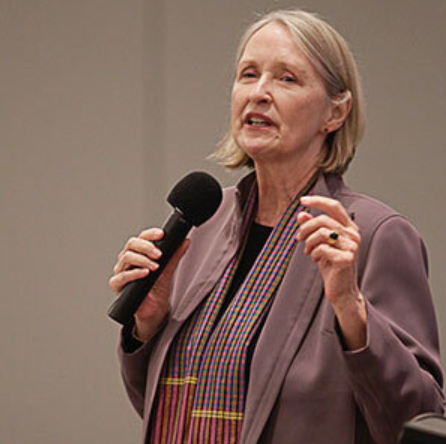 "Determine what moves you and take that next step outside your zone of comfort. Try something new. If someone says something homophobic, speak up. Help change the world…You'll be so happy that you did." 
Patricia Ireland, J.D. '75 
Former President, National Organization for Women 
Of Counsel, Labor Law, Philips, Richard & Rind P.A. 
Miami, FL 
---
Joint Degrees
J.D./M.P.A. - Public Administration
J.D./M.S.Ed. - Law, Community, and Social Change
International Opportunities  
Leipzig-Miami Exchange Program – in this scholarly exchange of ideas between students and faculty from Miami Law and the University of Leipzig in Leipzig, Germany students learn about both countries' public and private international law systems.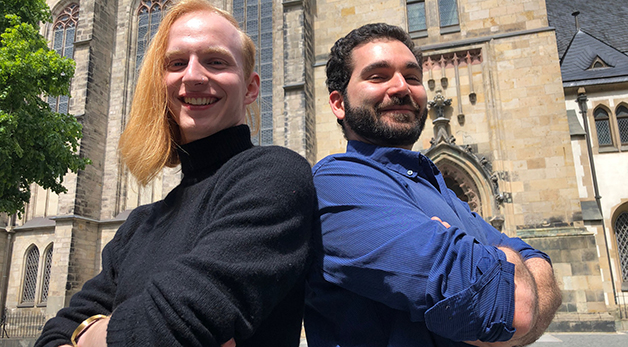 "The Leipzig Exchange Program offers a unique opportunity for students to break out of the parochial confines of U.S. law and practice and learn how a fellow federal constitutional republic tackles some of the biggest legal issues in the 21st century."
(Pictured right) Romney Maron Manassa, J.D./LL.M. in International Arbitration '20
---
Extracurricular Opportunities
---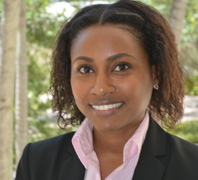 "After studying Constitutional law with Professor Corbin, I learned about equal protection under Title VI; I wanted to see how discrimination is actually found based on real life facts." 
Tiffany Hendricks, J.D. '15 
Labor & Employment Associate Attorney, Akerman LLP 
Fort Lauderdale, FL 
---
Externships and Internships**
ACLU (New York, NY and Atlanta, GA)    
ACLU of Florida, LGBTQ+ Rights Division
American Bar Association Commission on Immigration (Washington, DC)
Americans for Immigrant Justice 
Capital Appeals Project (New Orleans, LA) 
Capital Area Immigrants' Rights Coalition (Washington, DC) 
Center for Constitutional Rights (New York, NY)
Center for Reproductive Rights (New York, NY) 
Children's Law Center (Washington, DC) 
FairVote (Washington, DC) 
Federal Communications Commission  
Florida Justice Institute 
Lambda Legal (New York, NY) 
Miami-Dade Legal Aid
Miami-Dade Public Defender's Office 
Miami-Dade State Attorney's Office 
Multicultural Media, Telecom & Internet Council (Washington, DC) 
National Women's Law Center (Washington, DC) 
Texas Civil Rights Project (Austin, TX)
The Arc National Center on Criminal Justice and Disability (Washington, DC) 
The Legal Aid Society (Bronx, NY) 
U.S. Department of Education Office for Civil Rights (Atlanta, Georgia) 
U.S. Department of Justice, Criminal Division (Washington, DC)
U.S. Equal Employment Opportunity Commission
U.S. Immigration and Customs Enforcement
Young Center for Immigrant Children's Rights (Chicago, IL)
---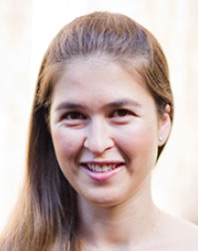 "The relentless attacks on women's health are becoming more extreme every legislative session and I'm excited to have the opportunity to combine my public health background with my legal skills to work on an issue I am so passionate about." 
Charlotte Cassel, J.D. '14 
Director of Strategic Partnerships at Health Information Project (HIP), Inc. 
Miami, FL 
---
Faculty
Ricardo J. Bascuas is an expert in evidence, criminal procedure, international criminal law.

Caroline Bettinger-López's scholarship, practice, and teaching concern international human rights law and policy advocacy, violence against women, gender and race discrimination, immigrants' rights, and clinical legal education.
Sergio Campos teaches in the areas of civil procedure and litigation, federal courts, class actions, and remedies.
Donna K. Coker teaches in the areas of criminal law, gender and inequality; teaches Evidence which has elements of Constitutional Law weaved into it via the Confrontation Clause.
Charlton Copeland served as a law clerk to Justices Richard J. Goldstone and Catherine O'Regan of the Constitutional Court of South Africa. His research interests include comparative constitutional law.
Caroline Mala Corbin's scholarship focuses on the First Amendment's speech and religion clauses, particularly their intersection with equality issues.
Marc Fajer is an expert in eminent domain; has taught property, elements, antitrust law, American legal history, constitutional law, housing discrimination, and identity politics and law.
Zanita Fenton teaches courses in Family Law, Torts, Race and the Law, Constitutional Law, and seminars on Critical Race Feminism and Women and the Law Stories.
---
"As stated in Article IV Clause 2, the Constitution is the 'supreme Law of the Land.' This 'supremacy clause' acknowledges that other laws may be created an enforced, but none may conflict with and all are ultimately subordinate to the ultimate authority of the Constitution."
Mary Anne Franks
Professor of Law
Michael R. Klein Distinguished Scholar Chair 
Mary Anne Franks is an expert in criminal law, criminal procedure, discrimination, free speech, cyberlaw, law and gender and the author of the book, The Cult of the Constitution: Our Deadly Devotion to Guns and Free Speech.
---
Christina M. Frohock teaches courses on Guantánamo legal issues and legal communication and research.
A. Michael Froomkin is globally regarded as a leading expert on Internet law including the Internet's international implications and its governance.
Patrick O. Gudridge teaches United States constitutional law.
Frances R. Hill is an expert on cross-border transactions and cross-border philanthropy.
Elizabeth M. Iglesias teaches International Criminal Law and International Economic Law.
Donald M. Jones teaches in the areas of criminal procedure, constitutional law, employment discrimination.
Tamara Rice Lave teaches in the areas of criminal law, criminal procedure, ethics, punishment, sex offender legislation.
Keith Rosenn has taught courses in constitutional law, comparative law, Latin American law.
Stephen J. Schnably is an expert in civil rights litigation to protect the constitutional rights of homeless persons.
Irwin P. Stotzky is an expert on constitutional law and human rights.
Scott E. Sundby teaches in the areas of criminal law, criminal procedure, constitutional law.
Francisco Valdes is the co-founder of the LatCrit movement and has also taught Comparative Law.
---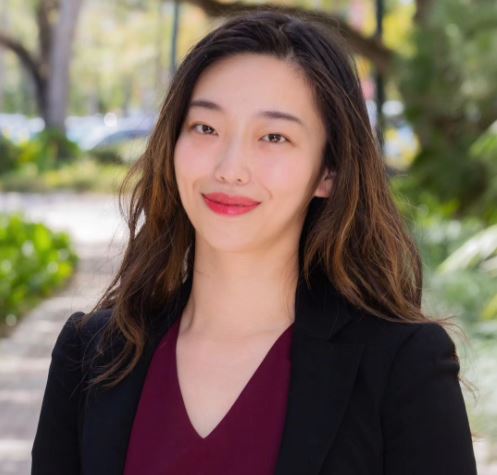 "Working on capital cases was an extremely meaningful experience. I spent much of my time doing legal research on defendants' constitutional rights in order to assist them with their cases. I am confident that this experience will prepare me for my future career in public interest law." (On discussing her summer 2021 internship, via Miami Law's HOPE Fellows Program, with the Federal Public Defender, Northern District of Florida, Captial Habeas Unit)
Hui Huang, Class of 2022
---
Conferences, Lectures, Centers
Cyber Civil Rights Initiative (CCRI) - founded in August 2012 as the End Revenge Porn campaign, which called for the criminalization of nonconsensual pornography, the distribution of sexually graphic images of individuals without their consent. CCRI has its home at Miami Law and the Initiative offers opportunities for law students and other university students eager to apply their professional skills to a cutting-edge issue with real-world implications. 
HOPE Public Interest Resource Center - Offers students many opportunities to do civil rights work locally, nationally, and internationally. 
Louis Henkin Lecture Series on Human Rights - Miami Law's lecture series on human rights is named in honor of the late Louis Henkin, a prominent law professor at Columbia University who was one of the founders of the academic study of human rights and who helped educate a whole generation of human rights lawyers, scholars, and activists, including some Miami Law professors. 
*Course list is not exhaustive and does not set out a path of study.
**List is not exhaustive and is intended to provide examples of past externships and internships.