"It was great discussing cybersecurity with attorneys at all levels of the practice, and with different knowledge of the topic...it was very rewarding to help address attorney's personal concerns in regards to their specific scenarios, and how the Florida Board's ethical rules, opinions and best practices would apply."
Luiz Miranda, JD '17 (seated far left)
---
The Professional Responsibility & Ethics Program (PREP) is an award-winning program which develops continuing legal education (CLE) ethics training for the legal community. The program combines the attributes of an ethics institute and an ethics clinic, and has dedicated hundreds of student hours to public service and has educated thousands of members of the Bench & Bar. Read more about PREP in the News.
Benefits to Law Students
PREP was a 2012 recipient of the ABA's E. Smythe Gambrell Award --- the leading national award for a professionalism program. PREP's unique benefits to students include:
> Exploring cutting-edge ethics issues such as the legal profession's use of outsourcing, social media, e-discovery and technology
> Customizing programs and CLE trainings for bar associations, nonprofit legal services organizations, government agencies, law firms and corporations
> Drafting academic materials and presenting on-site at firms, agencies, and non-profits
> Providing commentary on ethical issues affecting the legal community in the digital age through PREP's blog, Legal Ethics in Motion
> Develop and improve public speaking skills
> Facilitating meaningful debate and networking with the local legal profession
> Satisfying their writing or skills requirement and receive course credit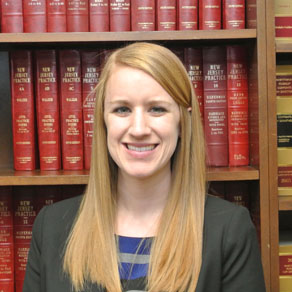 "Creating CLE ethics trainings and presenting at bar associations across South Florida has provided me with a learning experience that is not found in most law school classes. PREP facilitates dialogue across a wide spectrum of the profession—law school students, professors, lawyers, judges, and legal assistants. Every student should have the opportunity to participate in PREP or a course like it and schools that do not offer a similar program should consider creating one." -Danielle Singer, J.D. '14
 
---
Engage with PREP
Stay up to date with PREP's activities by following the social media accounts and participating in the ongoing dialogue surrounding the legal community's "hot-topic" ethics and professionalism issues in the digital age. PREP also runs the blog, Legal Ethics in Motion, where students provide commentary on ethical isssues affecting the legal community in the digital age.
BLOG: Legal Ethics in Motion
---
In the News/Articles
Aticles have been written about the ethics trainings PREP has provided in many areas including: Advertising, Bankruptcy Law, Criminal Law, Dispute Resolution, E-Discovery, Family Law, Government Ethics Law, Housing and Public Benefits, Immigration Law, Insurance Law, Securities Law and Conflict of Interests, Social Media & Technology, and more.
---
WHY PREP? STUDENT TESTIMONIALS
"I thoroughly enjoyed interacting with the attorneys [at Legal Services of Greater Miami.] The great thing about the program is that it allows students to not only become knowledgeable about current ethical issues that are plaguing the community, but it also gives us an opportunity to interact with practicing attorneys and become involved in Miami's legal community. This sort of experience is invaluable to law students." - Courtney Daniels, J.D. '13 (pictured)
"Last year I had a great experience presenting to the Miami [State Farm law firm] office, but to be able to return as a PREP Fellow this year and expand the presentation into a national webinar was really rewarding. I think it demonstrates how well received PREP students are in the professional community." - Jill Martignetti, J.D. '12
"Interacting with the lawyers and staff at Catholic Charities revealed how the realities of working in a busy immigration law firm can complicate the ethical obligations that attorneys owe to their clients," - Amanda Hirst, J.D.'11
"PREP is a program composed of law students dedicated to mastering the Rules of Professional Conduct and facilitating discussion among attorneys about the importance of fostering a professional and ethical environment in the legal field." - Matan Scheier, J.D '13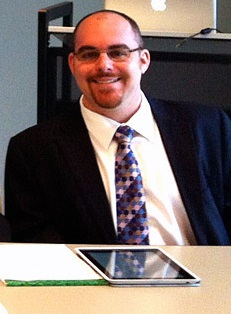 "Being part of PREP, and helping attorneys and judges keep up with the evolving landscape makes me feel like I'm part of something bigger than myself." – James Lechter, J.D. '13 (pictured)
---