A major focus of the
Tax LL.M. program
 and the
Taxation of Cross-Border Investment LL.M. program
is for students to gain a more intimate understanding of
what to expect in practice
and be "client-ready." To become apprised of recent legal and business developments in tax,
top practicing attorneys
 teach relevant and timely courses, and practical learning is a large component of the program. 
Career Advising Specifically for Tax LL.M. Students
Miami Law's
Career Development Office (CDO)
offers comprehensive services and resources – online and on campus - to assists students with starting their careers or advancing their professional goals. Students have access to extensive job search databases and resources.  
The Tax LL.M. Program has a liaison in the Career Development Office. This  experienced career advisor exclusively dedicated to students enrolled in the Tax LL.M. Program
(pictured Debbie Rowe-Millwood, Special Advisor to Tax LL.M. and JD/MBA and Associate Director, Career Services)
assists with their job searches and professional development needs, including one-on-one training on networking, resume writing and interviewing skills.
Involvement in Professional Organizations
Representatives from professional organizations regularly invite  students to their events, which are excellent networking opportunities. Organizations include:
The American Bar Association
Society of Trust and Estate Practitioners (STEP)
Florida Bar Association
Greater Miami Tax Institute
The International Fiscal Association
Tax Tuesdays Lecture Series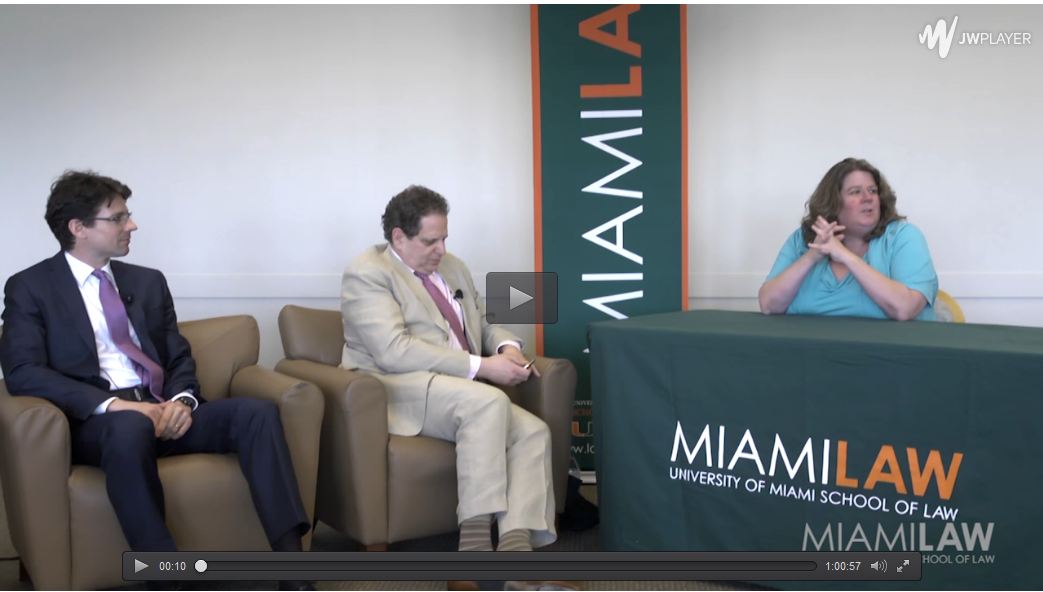 Students in the Tax LLM Program attend weekly Tax Tuesday presentations throughout the academic year. These are lectures that provide a space for practitioners and students to present and
discuss areas of practice or current issues
in tax. In the fall semester, practitioners and representatives from law firms, solo offices and accounting firms speak to students about the type of work they do and how a Tax LL.M. has helped them in the careers.  Professional organizations discuss how membership and active participation can enhance legal careers.  Students work in groups to give presentations on current tax topics in the spring semester.
Some past presenters have included
:
Steven Hagen
, Harper Meyer
Matthew Berman
, Director International Tax Services, Deloitte Tax
Alfonso Dulcey
, Senior Tax Associate, KPMG and YIN (
Young IFA Network
)
Henry Parcinski
, SALT Manager, KPMG
Richard Dooley
, Senior Asociate Tax, KPMG
Andrew Sharpe
, Greenberg Traurig LLP
Sarah Sindledecker Jacobson
, Bilzin Sumberg
Students also attend conferences, lectures and other networking events with tax practitioners and other organizations.
---
More Information
Online LLM for Foreign Lawyers
Tax Law Faculty
Course Descriptions
Admissions Requirements