---
"The Program is wonderful for any recent law school graduate, attorney, or business person interested, or currently practicing, in the field of real estate development because it exposes the students to so many important areas of both real estate law and real estate development. Further, you obtain hands-on experience in addressing these complicated issues through internships and class projects, which makes you more marketable to prospective employers."
Benjamin E. Wilson, LL.M. '04
Associate Corporate Cousel, The Viera Company, Viera, FL
---

Real Estate Impact Conference
Each year RPD students have the opportunity to participate in the annual Real Estate Impact Conference hosted by the University of Miami. The annual conference is an invitation-only gathering of the most prominent national and international real estate industry leaders talking about cutting-edge issues in commercial and residential real estate. This conference is organized by the University of Miami School of Architecture and the Miami Herbert Business School and brings together more than 500 industry leaders at the Four Seasons Hotel in downtown Miami. 
Swire Scholars - RPD students can apply to become a Swire Scholar for the Real Estate Impact Conference. Swire Scholars receive complimentary registration to attend the conference, and participate in a private luncheon with real estate advisory board members from the Architecture, Business and Law schools. Being a Swire Scholar offers exclusive networking opportunities for students interested in the real estate industry.
Networking events
Speed Networking: There are multiple opportunities to network with industry leaders and professionals in the Real Property Development LL.M. In addition to the Real Estate Impact Conference, students have the opportunity to participate in an invitation-only speed networking event with women real estate leaders.
Roundtables: Students from the RPD Program, the MRED Program, and the Master's in Real Estate from Miami Business School also gather in round table settings and discuss various topics of interest: Technology in Real Estate, Entrepreneurship, Land Use & Zoning, Marketing, Glass Ceiling/Life Balance Issues, and many others. 
Commercial Real Estate Women: Each fall the Miami chapter of CREW (Commercial Real Estate Women) hosts a UCREW event, also for students from all three programs, which brings together real estate industry professionals and students for conversation and networking.
Visiting Developer Lecture Series
Visiting lecturers give students the opportunity to ask questions and apply the knowledge they are acquiring in the classrooms to a real life situation. During fall or spring semesters, Miami Law hosts the visit of one or more developers who talk to students in detail about a specific project and the design, permitting, financing, construction, and myriad legal and other issues involved with getting a development project off the ground. In fall 2017, Visiting Developer Jeff Berkowitz talked about his project, SkyRise.
Speakers not only include experienced real estate developers but also those newer to the field. For example in spring 2018, a panel discussion with four boutique, start-up developers discussed what it takes to start a project, get it out of the ground, and avoid project pitfalls along the way. The panelists included: Nick Hammon of the Urban Atlantic Group, Marc Schwarberg of Maven Real Estate, Ken Barrington of Barrington Trust, and Jose Vizcarrondo of CADE Capital Partners. It was part of the Spring course "Problem Solving in Real Estate Development." 
Visiting Practitioner Lecture Series
In addition to the Developer Lecture Series, the RPD program hosts the visit of practitioners to talk to students about various topics of importance in real estate development from careers in real estate law to what it takes to succeed and accomplish not only professional success but personal satisfaction in the work. Lectures have included:
Experienced construction litigation attorneys Kevin Dorse, J.D. '87 (from LA, managing partner of Theodora Oringher PC, and an expert in public construction/large infrastructure projects) and Joy Lundeen, J.D. '87 (head of the Construction Law Practice Group at Stearns Weaver, and an expert in private construction/large vertical projects).
Expert real estate attorneys Fred Klein, J.D. '79, (from D.C., managing partner of the real estate department of DLA Piper DC office), and Bryant Richardson J.D. '02 (Director and Counsel at Westbrook Partners Real Estate Investments, a private real estate equity firm).   
Boyer Institute on Condo and Cluster Development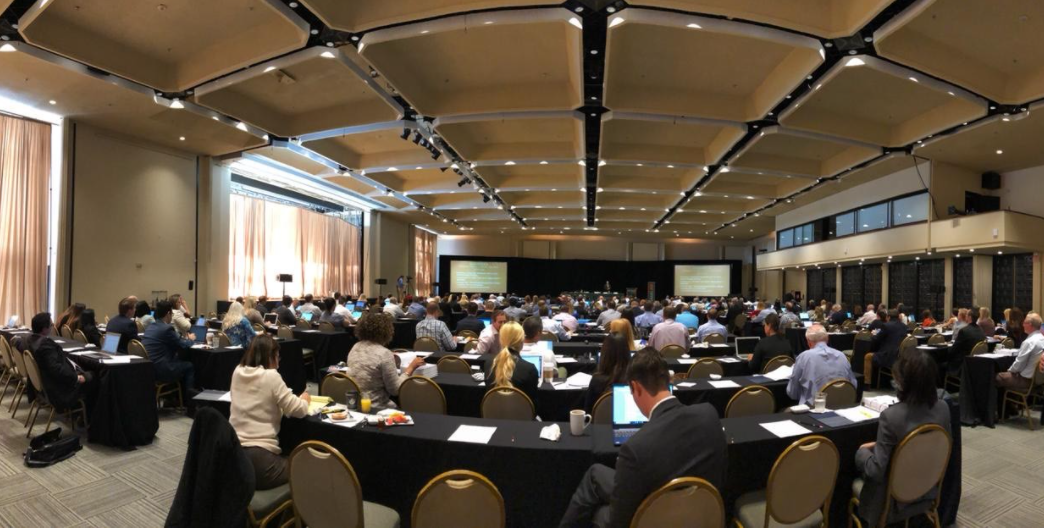 The Ralph E. Boyer Institute on Condominium and Cluster Development, established in 1976 by the late UM Law Professor Ralph Boyer, is the premier conference in Florida for attorneys practicing condominium and community association law. Held annually, the two-day conference is designed to update practitioners on legislative and regulatory changes affecting condominium and planned development law.
The Institute brings together over 300 attorneys to hear experts speak on substantive areas such as powers and duties of associations,  drafting and planning issues in common elements and unit boundaries, and  condominium act exemptions and expansions; and to interact with representatives from the Bureaus of Compliance and Standards and Registration at the Division of Florida Condominiums, Timeshare, and Mobile Homes.
RPD LL.M. students attend the conference, participate in the substantive sessions and network with practitioners and graduates of the RPD LL.M. Program. 
About Ralph E. Boyer
Ralph E. Boyer was a visionary leader in the real estate field. A Navy veteran of World War II, Boyer was an honors graduate of Dickinson College. He received his LL.B. from Ohio State University and his LL.M. and S.J.D. from the University of Michigan. After teaching at the University of Michigan and Franklin University School of Law, Boyer joined the University of Miami School  of Law faculty in 1951 and served for over three decades until his retirement in 1985, teaching and writing in areas of property such as real property, title, and future interests. A prolific scholar, Professor Boyer authored Florida Real Estate Transactions, the seminal treatise on Florida real estate law and the "go to" resource for real estate practitioners seeking clear and nontechnical explanations of real estate principles.
In 1976, noticing how condominiums and similar property interests were becoming a growing part of the housing market, and how legislation and judicial and administrative decisions at the state and federal levels kept condominium laws in a state of constant change, Professor Boyer launched the First Institute on Condominium and Cluster Housing. The Institute was designed to provide a valuable contribution to continuing legal education by reviewing the present state of the law, and identifying the issues facing the industry, government, and the consumer. Eventually renamed after him, more than 40 years later the Boyer Institute on Condominium and Cluster Development continues to serve its original purpose of updating the practitioner on the continuing changes affecting condominium law and development.