The Maritime Law LL.M. Program comprises of a rigorous study and training experience in the field through a focused theoretical and practical curriculum. The program requires a total of 24 credits completed with a grade point average of 2.3/4.00, of which a minimum of 12 credits must be maritime law courses. 
Required Maritime Law Core Concepts 
In addition to the courses below, foreign-trained law graduates are required to take two additional courses: An Introduction to U.S. Law and Legal Communication and Research. These courses provide foreign-trained law graduates with a foundation in American common law doctrine as well as legal writing and research.
Admiralty Law - This course studies the problems of the maritime industry; the admiralty jurisdiction in the federal system; carriage of goods by sea; charter parties, general average; rights of seamen and maritime workers; collision; salvage, maritime liens; and limitation of liability.
Coastal Law - This course examines the competing interests in the coastal zone, the problems of public and private ownership rights and the conflicts of legal jurisdiction. Shifts in federal policy, as well as varying policy considerations, are explored in depth. Specific state and federal statutes along with environmental concerns are integrated with the policy questions.
---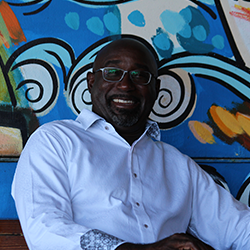 "There was no question that Miami Law was the place to go...It was exactly what I was looking for – a program that combines a great law school with an excellent marine school."
Doug Gaston, LLM Candidate 2017
JD, Villanova University
 
---
International Law - This course examines the law that governs the activities of nations. Included are such topics as what international law is and how it contrasts with domestic law, how international law is created, who is governed by and has rights under international law, how international disputes are resolved, and the role of the United Nations. 
Law of the Sea - This course deals with legal regime of the maritime zones recognized by international law and the uses of the oceans while providing an overview of the public international law of the sea. It focuses on the 1982 UN Convention on the Law of the Sea, customary law and recent agreements supplementing the Convention. After a historical introduction, such topics as: the territorial sea, straits, archipelagos, the exclusive economic zone, the continental shelf, maritime boundaries, the high seas, the international seabed area, navigation, fisheries, marine scientific research, pollution and settlement of disputes will be examined.
Elective Maritime Law Courses
Students can choose from various other maritime courses such as:
Maritime and Coastal Legal and Policy Issues in Miami
Marine Insurance
Maritime Personal Injury
Marine Ecology and the Law
The Legal Environment of the Cruise Industry
Environmental Law
Piracy, Terrorism, and Drug Smuggling in the Maritime Domain
Protection of Living Marine Resources
Practical Learning Opportunities
Research Assistantships & Directed Research:  Positions to work closely with a Professor from the program are available. Students may also undertake a directed research project focusing on a maritime law topic under the direction of a faculty supervisor.
Maritime Law LL.M. Externships: Students in the past have been selected for externship placements at: United States Coast Guard District Seven Legal, Svitzer, Carnival Cruise Line, and Royal Caribbean International.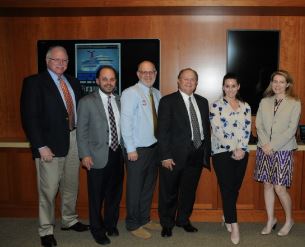 UM Maritime Law Society: One of Miami Law's most active student organizations, The Maritime Law Society was founded in 1987 to serve as a forum where students, professors, and alumni could discuss maritime related issues as well as participate in Miami's vast maritime culture. (Pictured: The organization has sponsored dicussions on "Navigating a Career in Maritime Law" with the ABA's Admiralty and Maritime Law Committee.) 
Moot Court: LL.M. students will have the opportunity to participate in Moot Court Competitions such as the Judge John R. Brown Admiralty Moot Court Competition.
Other Relevant Courses
Rosenstiel School of Marine and Atmospheric Science
 

Examples of recently offered RSMAS courses: 

Ocean Policy and Development and Analysis
Legal Environment and Business Planning in Aquaculture
Coastal Zone Management
Port Operations and Policy
International Ocean Law and Governance
MORE INFORMATION
Apply Now
Maritime Law Faculty
Admissions
Request Information
FAQs by Foreign Lawyers