Jeff Berkowitz, JD '74
Chairman, Berkowitz Development Group, Inc.
Jeff Berkowitz is the Chairman of Berkowitz Development Group. A former practicing attorney, he is widely recognized as one of the pre-eminent retail developers in Miami-Dade County. His expertise includes areas relating to all aspect of development, including leasing, management, construction management, customer and tenant relations, budgeting, projections and governmental relations. With his formal legal training and active experience practicing law, he also provides support in negotiation and a wealth of experience in dispute avoidance and, if necessary, resolution.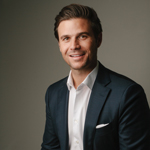 Daniel de la Vega, MBA'12
ONE Sotheby's Realty 
As President of ONE Sotheby's International Realty, Daniel de la Vega has been instrumental in building the brand in South Florida since the affiliate was founded in 2008. ONE Sotheby's operates in Dade, Broward, Palm Beach and Martin Counties with 17 offices and over 850 associates that generate annual sales in excess of $2.5 billion. Daniel applies his background in finance and marketing to manage a property portfolio totaling $5 billion-plus in both new, luxury condo developments and listing inventory. Daniel has been immersed in real estate for most of his life, including more than a decade as a professional broker; which provides him with unique insight into mastering real estate deals and building relationships throughout the globe. He regularly travels the world, from Brazil and Latin America to Europe and all throughout the U.S., in order to expand ONE Sotheby's International Realty's network and form partnerships that better serve the company's distinguished clients. These efforts have been vital to fortifying the company's local reach and worldwide presence.
Daniel has a great appreciation for the convergence of real estate, art and culture, qualities that are synonymous with the vibrancy of South Florida and the Sotheby's brand. He is an avid art collector, possessing more than 100 works in his growing collection, and is active in the art community as a member of The National Young Arts Foundation. 
A native of Miami, Daniel earned a finance and marketing degree from Florida International University, where he served on the Leadership Advisory Board for the College of Architecture and The Arts, and he holds a Master's in Business Administration from University of Miami.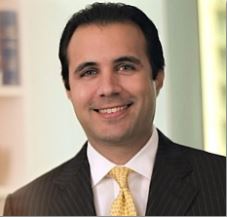 Anthony De Yurre, LL.M.'05
Partner, Bilzin Sumberg
Anthony's background, prior to practicing law, as the founder of an internet startup gives him a unique perspective into the challenges that entrepreneurs face on a daily basis. Whether a client is buying, zoning or developing a property, or dealing with the inevitable disputes that can arise, Anthony is positioned to help his clients find a business-focused path forward. In addition to practicing law, Anthony is an adjunct professor at the University of Miami School of Law in the Real Property Development Program. He also coaches entrepreneurs as part of the University of Miami's Blackstone Launch Pad business incubator, an experience that continues to shape his thinking.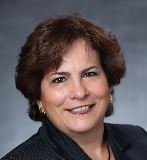 Lyan Fernandez, JD '79
Chief Executive Officer, Attica Consulting Group, LLC
Lyan Fernandez is CEO of Attica Consulting Group LLC, providing consulting services to the banking industry. Previously, Ms. Fernandez served as Chief Operating Officer, Chief Risk Officer and Executive Vice President of TotalBank, a $3.0 billion South Florida, full-service community bank which was acquired by City National Bank. In this role, she oversaw all operations and risk management functions, assessing risk exposure and directing all risk management strategies for the financial institution. A practicing attorney and former complex commercial litigator, Fernandez entered the banking industry in early 1991 with general counsel roles at a private, and later at a public, financial institution before joining TotalBank in 1999.

Martin Ferreira de Melo
Director, The Melo Group
Originally founded in 1948 by Armando Ferreira de Melo in Buenos Aires, Argentina, the Melo Group is one of the strongest family-owned, full-service real estate development firms operating in South Florida today. Within the organization, a strong family bond continues to ensure the future excellence and reputation of The Melo Group. In 1998, Mr. Martin Ferreira de Melo, a Certified Public Accountant (CPA) with a Master's Degree in Economics from the University of Belgrano (Buenos Aries, Argentina) joined the company. Martin Ferreira de Melo is also a US Certified General Contractor. The company has been focused on delivering a more intelligent approach to development, design, construction, and management of luxury properties. To date, this unique philosophy has been the guiding force behind more than 50 successfully completed projects, and the company remains actively involved in real estate development in Argentina as well as in Montevideo, Punta del Este, Uruguay.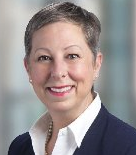 Maria A. Gralia
Shareholder, Stearns Weaver
Maria A. Gralia has over 20 years of experience in real estate development with an emphasis on land use and zoning and real estate acquisition. Maria represents developers, businesses, financial institutions, not-for-profit institutions and private property owners in the acquisition, development, leasing and sale of residential and commercial property. Prior to joining the firm, Maria served as Assistant General Counsel to the University of Miami where she oversaw the University of Miami's real estate portfolio, which included negotiating the purchase and sale of University property, negotiating and drafting commercial leases with private and public entities, and managing all land use and zoning related issues with the City of Coral Gables, City of Miami, Miami-Dade County, and State and Federal agencies.

Jerome Hollo, JD'93, AB'90
Executive Vice President and General Counsel, Florida East Coast Realty, LLC
Following an internship with the Chief Judge for the Southern District of Florida, Jerome Hollo obtained a Juris Doctorate in 1993. Jerome practiced for three years with the law firm of Rosenthal, Rosenthal, and Rasco, where he established a leading transactional practice. In 1994, he was recognized by his peers and was elected to the Board of Directors of the Miami-Dade County Bar Association, where he served for three years. In 1995, Jerome joined FECR as Vice President and General Counsel to the company. Since joining the company, Jerome has become intimately involved in all facets of the business—from the acquisition and development of the Hobe Shops retail center in 1995, to the design and approvals of Bay Parc Plaza, a 471-unit residential apartment building located in Downtown Miami. Jerome also spearheaded marketing, sales, and construction of the Townhomes of Quayside. Additionally, Jerome has been directing FECR's projects in the New York area, including the completion of the Element Condominium on Manhattan's West Side, 20 East End on the Upper East Side, and Brynwood Golf & Country Club in Armonk, New York. Currently, Jerome is directing project development for Panorama Tower (which is under construction) and predevelopment for The Towers by Foster + Partners.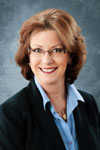 Valerie Jahn-Grandin, JD'83
Executive Vice President and Chief Underwriting Counsel, NATIC
Valerie Grandin brings a wealth of commercial real estate experience to her position, including commercial acquisition, conveyance, financing and development, as well as title insurance underwriting. Prior to joining NATIC, Valerie was Senior Underwriting Counsel at Attorneys' Title Fund Services, LLC, in Orlando, Florida. From 1999 to 2007, she handled all phases of commercial and residential real estate for Burr & Forman in Winter Park. She also managed a real estate caseload for Miami-based Shapo, Freedman & Fletcher for four years prior to that. Valerie is a graduate of Rollins College in Winter Park and earned her Juris Doctorate at the University of Miami, School of Law. She is a member of the Florida Bar, CREW Orlando and the Central Florida Real Estate Council. She has earned the Florida Bar Board Certified Real Estate Lawyer designation.

Kobi Karp, R.A., AIA, NCARB
President, Kobi Karp Architecture and Interior Design, Inc.
Kobi Karp is the Founder and Principal of Kobi Karp Architecture and Interior Design, Inc (KKAID). Kobi Karp founded the firm in 1996 and has been the Principal-in-Charge of design since that time. KKAID is a full-service architectural and interior design firm providing a vast array of services, ranging from the design of large-scale, high-rise condominium and hospitality projects to intimate, small-scale low-rise residential and commercial structures. Educated at the University of Minnesota's Institute of Technology, Kobi Karp earned degrees in both Architecture and Environmental Design. Subsequently, Kobi Karp began his career working on major hospitality and all- inclusive resort projects throughout the United States and the Caribbean. His restoration design techniques have contributed to a renaissance in one of this country's most cherished areas, Miami Beach's Art Deco District which is internationally recognized around the world. Kobi Karp has developed expertise in design over the last 20 years, working with a wide range of project types, sizes, complexities, and budgets. It is through this last quarter century working in warm weather climates that KKAID has garnered international acclaim and been selected to spearhead numerous resort projects. Developers and builders in the Caribbean, Black Sea region, and the Middle East have relied on the firm for their design eye and planning. Kobi Karp is a recognized member of the American Institute of Architects, honored for his award-winning designs and buildings and he is a licensed Professional Architect in 9 states and in Abu Dhabi (UAE). His firm has been featured in renowned national and local publications based on their major contributions in the preservation of historical areas.

Michael F. Kashtan has over twenty five years' experience in the practice areas of construction litigation, commercial litigation, insurance litigation, arbitration and mediation. He has successfully represented numerous architects and engineers, contractors and developers on issues ranging from simple contract disputes to multi party construction disputes with claims of over $50 million dollars.   After practicing as a founding member of Daniels Kashtan for many years Michael joined Fort Partners LLC as General Counsel in 2014.   Fort Partners is involved in the management and development of high end hotels and residential properties in the United States, in Europe and the Caribbean.
 

Camilo Lopez
CEO & Managing Partner, TSG Group
Camilo Lopez has 20 years of experience in structuring, developing and selling real estate assets, including transactions totaling more than $800 million in Florida alone. In his role as a capital investment expert and real estate developer, Lopez has conceptualized and led the development of landmark projects throughout South Florida, such as cassa brickell, a Miami condominium; cassa at Georgetown, a townhome community outside of Fort Lauderdale; and Ofizzina, a Class A, ultra-luxury office condo tower in Coral Gables. Originally from Bogota, Colombia, Camilo Lopez started his career working at a family-owned and managed international real estate office in his hometown. After relocating to Miami in 1999 and helping sell 100 percent of the inventory for several residential projects at Fortune International Realty, Lopez founded TSG Group in 2008. In the following years, he was able to gather the private equity to acquire a total of 4,000 income-producing properties in South Florida.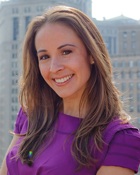 Melissa Rose
Managing Director, Ackman-Ziff Real Estate Group LLC
Melissa Rose is Managing Director of Ackman-Ziff, one of the preeminent boutique real estate capital advisory firms in the U.S. In this role, Melissa focuses on raising debt, mezzanine capital and joint venture equity on behalf of owners, developers, private equity firms and high net worth investors. She began her commercial real estate career as a mortgage banker in New York City and transitioned to the equity side of the business in 2009. She was Director of Acquisitions at New York-based Eretz Group, responsible for identifying, analyzing, and raising capital for value-add office investments. Melissa joined the Weisfisch family's Maxwelle Real Estate in 2015, focusing on acquisitions and sourcing debt and equity.
Over the course of her 15-year career, Melissa has been instrumental in closing over $2 Billion in numerous complex acquisitions and financing transactions on behalf of clients. Melissa holds a B.S. with majors in political science and film from Emory University.

 Gary Saul
 RPD Advisory Board Chair
 Shareholder, Co-Chair, Miami Real Estate Practice, Greenberg Traurig LLP
 Gary A. Saul is one of the nation's leading attorneys in the area of condominium law. Representation of developers of condominiums and planned developments. Representation of real estate developers and lenders in matters concerning the creation and operation of residential,   commercial and mixed-use condominiums, homeowners' associations, warehouse/office parks and planned developments. Representations with respect to loans for development of condominiums and other properties subject to homeowners' associations, and the responsibilities of those   clients upon acquiring title to such properties.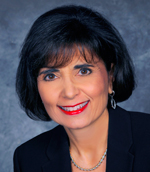 Carol L. Schoffel Faber, JD'83
Partner and Co-Chair, Distressed Property Practice, Akerman LLP
Carol Faber has extensive experience representing clients in a wide range of real estate transactions, including financing, leasing, and acquisition and sale transactions. Her financing experience includes representing borrowers and lenders in mortgage loans, ranging from several million dollars to over $600 million, on vacant land and developed property of all kinds, including industrial property, office buildings, shopping centers, hotels, condominiums, and apartment buildings, as well as construction loans, real estate related asset-based loans, leasehold mortgages, securitized loans, mezzanine loans, and loan participations. She also has extensive experience representing institutional lenders and holders of debt (including portfolios purchased from the FDIC) in loan workouts, restructures, forbearances, short sales, sales of loan documents, re-sales after foreclosure, deed-in-lieu transactions, and commercial foreclosures, having been involved in hundreds of millions of dollars of distressed property transactions including loan and judgment sales.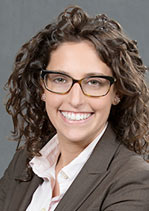 Nicole Shiman
Vice President Investments, EDENS
Nicole Shiman is Vice President of Investments, leading our Florida portfolio and office. She brings extensive experience in acquisitions and dispositions, as well as portfolio oversight and management, to the investment team. Nicole previously served as Vice President at Miami-based 13th Floor Investments, where she was responsible for leading acquisition initiatives, new business procurement and capitalization efforts. She was actively involved in the ongoing oversight, development, management and disposition of 13th Floor's and its affiliates' real estate portfolios.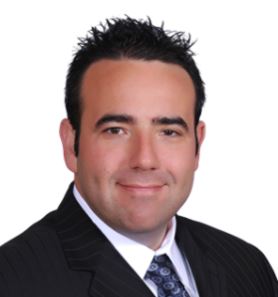 Mr. Turkell is a Managing Director with the Miami office of HFF with more than eight years of experience in commercial real estate. He has extensive knowledge of all major real estate product types with a specialization, distressed assets, non performing note sales, and real estate restructuring, particularly in the multi-housing and lodging property classes. Mr. Turkell joined the firm in early 2007. Prior to joining HFF, he practiced real estate law at an international law firm headquartered in Miami. While there, Mr. Turkell executed several large commercial and residential real estate transactions, served as a title insurance agent, drafted mortgages, promissory notes and other transactional documents, and counseled clients on legal issues related to real estate acquisitions and dispositions. Mr. Turkell graduated from Duke Law School in 2005 and then received a Masters of Laws in Real Estate Development and Finance from the University of Miami.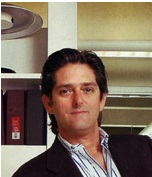 Walid Wahab
President, Wahab Construction
Since founding Miami-based Wahab Construction in 1992, Mr. Wahab has established a whole new caliber in his field and cultivated an exacting eye for detail. His distinct background in architectural engineering, a unique attribute for a builder, has enabled him to create a standard of excellence that is reflected in each project. Mr. Wahab is a leader in providing detail-driven construction and has completed some of the most impressive projects, many of which are widely published in national and international magazines, including the globally distributed Architectural Digest.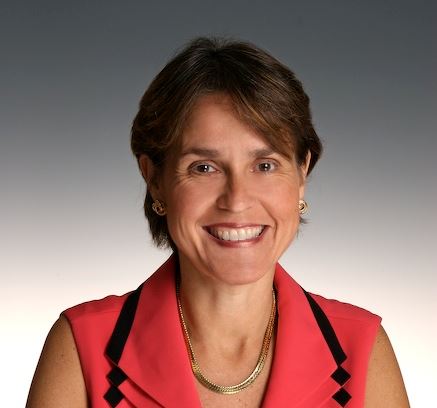 Raquel M. Matas
Acting Director, Real Property Development LL.M.
Associate Dean for Administration and Counsel to the Dean, University of Miami School of Law