The University of Miami School of Law's Legal Communication & Research Skills program provides comprehensive training in legal analysis, research, and writing and uses simulated client cases to produce practice-ready students. Affectionately known on campus as "LComm," all first-year students complete this two-semester graded course taught by full-time faculty members. 
An Early Introduction to Legal Writing
Watch Legal Writing Professors Jill Barton and Christina Frohock discuss what new law students can expect in the legal writing classroom. They describe the day-to-day pace of the first semester and how to succeed on your first-semester legal writing assignments. This 30-minute previously recorded webinar will help position you to succeed on day one by introducing you to the rigorous legal writing curriculum and strategies for success.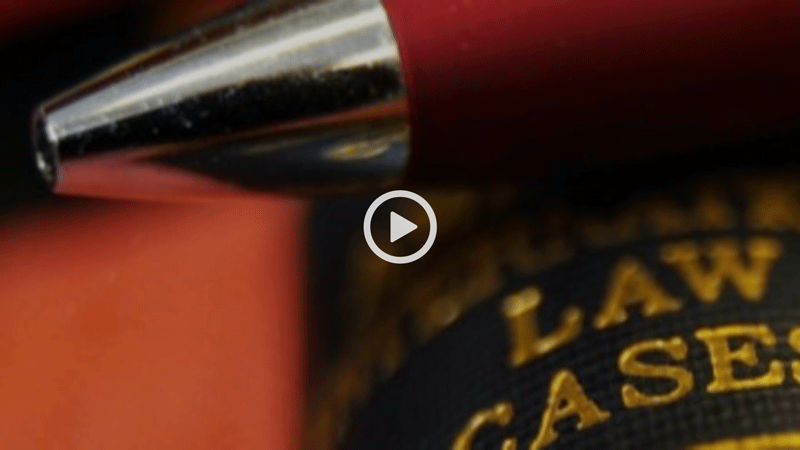 Overview of Schedule
Fall Semester/ LComm I: Reasoning and Analysis
In the fall, new law students are introduced to foundational lawyering skills. They learn to read judicial opinions, analyze the law, and then apply the law to a set of facts. Students write objective legal memoranda of the type that a junior associate or judicial clerk might be asked to write. They also learn how to communicate with clients.
Spring Semester/LComm II: Advocacy
In the spring, the focus shifts to persuasive writing and advocacy, and students work on a litigation matter from filing to appeal. Students begin by writing a pre-trial motion—for example, a motion to dismiss, a motion for summary judgment, or a procedural motion. Students also present an oral argument on this motion. They then write a complete appellate brief and present a second oral argument, this time in front of a panel of practicing lawyers and judges. Throughout the semester, students continue to improve their legal research skills, not only conducting the research for their major writing assignments but also completing a series of regular short exercises.
Focus on Professional Skills
Practice Readiness
Woven throughout both semesters is a strong emphasis on professionalism and practice readiness. Through realistic case simulations, students receive intensive training on what their future employers will expect. During the course of the year, students may be asked to act as a judicial clerk, a prosecuting attorney, counsel to a corporation, or another type of attorney. In addition to teaching legal analysis, writing, and research, the program also teaches the essential soft skills of successful attorneys, such as interpersonal relationships, collaboration, and professionalism.
During the course, students learn to write an array of legal documents, including memoranda, emails, and correspondence and complete the following:
Objective legal memoranda
Correspondence with clients
Correspondence with opposing counsel
Pre-trial motions
Appellate briefs
Simulated conferences with a supervising attorney
Oral arguments on a pre-trial motion
Oral arguments on an appellate brief
Federal and state legal research
Legal Research Skills
The best way to learn legal research is to do legal research. To this end, professors use experiential learning techniques and assign short research exercises throughout the year in addition to the major research projects students complete in both the fall and spring semesters. Students learn to research using both print and online sources, with an emphasis on efficiency, accuracy, and cost. Time-sensitive assignments expose students to the fast pace of legal practice.
LComm Faculty and Director
All of the LComm faculty members were successful attorneys prior to becoming law professors, and they bring a wide range of experiences to the classroom. The professors have worked in prestigious law firms in Miami, Los Angeles, San Francisco, New York City, and Washington, DC. Three faculty members clerked for judges on the United States Circuit Courts of Appeals. One is a former Skadden Public Interest Fellow and another served as an Assistant Public Defender.
Each year, LComm faculty members present at conferences and events around the country. They engage in scholarship and participate actively in the national legal writing community. Faculty members use technology to enhance their teaching and prepare students for the widespread use of technology in practice. LComm faculty members continually update their curriculum to stay in touch with today's legal practice. The LComm faculty includes:
Jill Barton - Director of the Program
Glenn Butterton
Christie Anne Darias Daniels
Christina M. Frohock
Erin Okuno
Shara Kobetz Pelz
Jarrod F. Reich
K. Renee Schimkat
Annette Torres
Cheryl E. Zuckerman​