CONTACT INFORMATION

Human Rights Clinic
University of Miami School of Law
1311 Miller Drive, E295A
Coral Gables, FL 33146
Phone: 305-284-1678
Fax: 305-284-6093
Email: hrc@law.miami.edu

FACULTY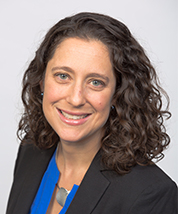 Caroline Bettinger-López
Professor of Law | Director, Human Rights Clinic | Faculty Chair, Human Rights Program (on leave)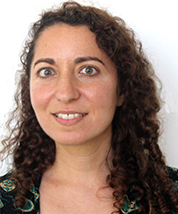 Tamar Ezer
Acting Director, Human Rights Clinic | Lecturer in Law | Faculty Director, Human Rights Program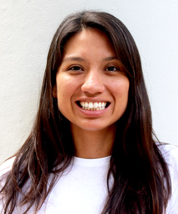 R. Denisse Córdova Montes
Acting Associate Director, Human Rights Clinic | Lecturer in Law
STAFF

Rose Dominguez
Senior Manager
(305) 284-4542
rdominguez@law.miami.edu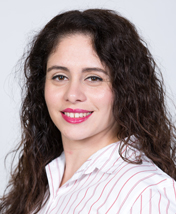 Dalgys Estrabao
Senior Manager
(305) 284-8537
destrabao@law.miami.edu
PHOTOS
See more photos of the Human Rights Clinic in action on Flickr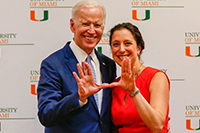 It's On Us
Professor Caroline Bettinger-Lopez (former White House Advisor on Violence Against Women) with former Vice President Biden at the It's On Us Rally at the University of Miami (March 2018).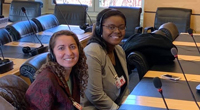 UN Advocacy
Professor Tamar Ezer and Gabrielle Wynn, J.D. '20 participate in Estonia's review before the UN Committee on Economic, Social, and Cultural Rights in Geneva, Switzerland.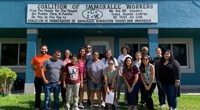 Partners
The Human Rights Clinic and the Voces Unidas Coalition visit the Coalition of Immokalee Workers in Immokalee, Florida.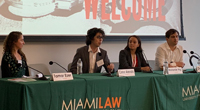 Petty Offenses Symposium
Professor Tamar Ezer, Conor Arevalo, J.D. '21 Melanie Ng, J.D. '21 David Stuzin, J.D. '21 present at the Petty Offenses Symposium: Challenging Criminalization of Poverty and Marginalization.