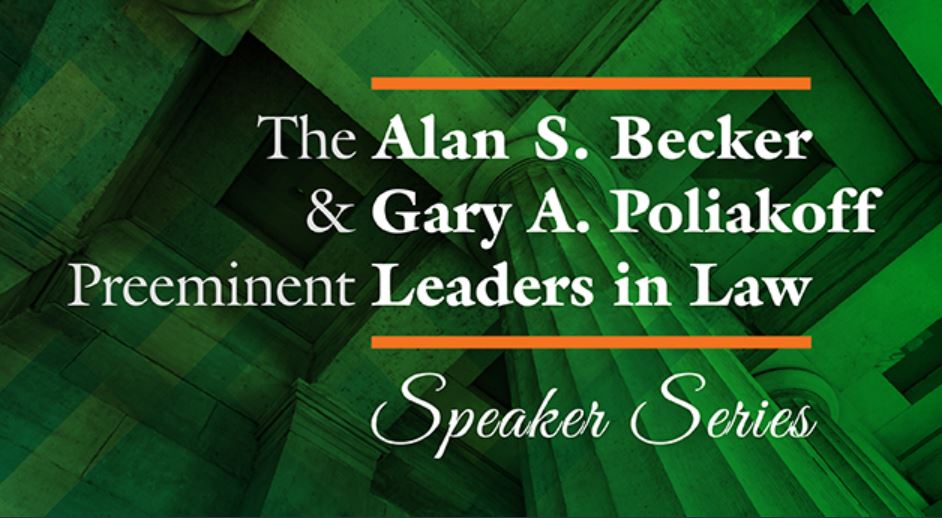 Past Event: A Conversation with Keith Ellison, Minnesota Attorney General
Wednesday, October 6, 2021
6:00 PM EST
This event followed UM COVID-19 event protocols.* Read about the lecture. Watch a recording of the lecture.
About Keith Ellison
Keith Ellison was sworn in as Minnesota's 30th attorney general on January 7, 2019. He led the successful prosecution of former Minneapolis police officer Derek Chauvin for the murder of George Floyd. As the People's Lawyer, Attorney General Ellison's role is to help Minnesotans live with dignity, safety, and respect. His guiding values are generosity and inclusion. He is the first African American and the first Muslim American to be elected to statewide office in Minnesota.

From 2007 to 2019, Ellison represented Minnesota's 5th Congressional District in the U.S. House of Representatives and was the first African American elected to Congress from Minnesota and the first Muslim to serve in the House or Senate. In this role he championed consumer, worker, environmental, and civil- and human-rights protections for Minnesotans. He served for 12 years on the House Financial Services Committee, where he helped oversee the financial services industry, the housing industry, and Wall Street, among others. Among his legislative accomplishments are passing provisions to protect credit-card holders from abusive practices and protect the rights of renters and tenants. While in Congress, he founded the Congressional Antitrust Caucus and the Congressional Consumer Justice Caucus. He also served as co-chair of the Congressional Progressive Caucus, which he helped build to more than 100 members. Read More.
*University of Miami's COVID-19 event protocols, were followed including social distancing, and masks covering nose and mouth indoors at all times. All outside attendees were required to submit the University of Miami's Daily Symptom Tracker before entry.
---
About the Preeminent Leaders in Law Speaker Series
Becker & Poliakoff founded the Alan S. Becker & Gary A. Poliakoff Preeminent Leaders in Law Speaker Series to honor the legacy and memory of the law firm's founding members. Alan S Becker, J.D. '69, and Gary A. Poliakoff, J.D. '69, were two distinguished alumni of the University of Miami School of Law and prominent leaders in the legal community. 
Alan Becker and Gary Poliakoff both graduated from Miami Law in 1969. They met when they were paired for a mock trial competition while attending law school which led to a partnership and ultimately the formation of the firm. Most notably, Becker and Poliakoff helped conceive, draft and pass the laws governing shared ownership housing in Florida. The firm, which has since evolved into a multidisciplinary practice, is now one of Florida's largest with 11 offices in Florida, plus additional locations in New York, New Jersey and Washington, D.C. Read More.