Now Via WEBINAR! The 2020 Global Entertainment & Sports Law + Industry Conference
(UPDATE: Due to precautions for the COVID-19 Coronavirus, the 2020 conference will be held via webinar FREE of charge.)
Friday, April 3rd, 2020
#UMESLS

CLE pending FL Bar approval: 6.5 Florida CLE credits
The conference is presented by the University of Miami's Entertainment and Sports Law Society
and the LL.M. in Entertainment, Arts and Sports Law
Schedule
9:00 - 9:15 AM
Opening and Introductions
9:15 - 10:00 AM
Innovation Talks: Entertainment, Arts and Sports
10-minute talks followed by 10-minute Q and A exploring innovations and change in the entertainment, arts and sports industries

Horacio Gutierrez
Spotify, Head of Global Affairs & Chief Legal Officer
Turning the World's First Music Streaming Service into the World's First True Audio Network.

&
Chris Demos-Brown, 
Broadway playwright (American Son) and Beasley, Demos & Brown, Partner
Broadway, Hollywood, and the Law: A Writer's Perspective
10:10 - 11:10 AM
IP Protection for Graffiti Art
Moderator
Stephen Urice
University of Miami School of Law, Professor of Law

Panelists
Vivek Jayaram
Jayaram Law Group, LTD, Founder

Allison Freidin
Museum of Graffiti, Co-founder and General Counsel

Quake
Renown Graffiti Artist
11:20 - 12:20 PM
Valuing, Buying and Borrowing against Intellectual Property Assets
Moderator
Harold Flegelman
University of Miami School of Law, Director of the Entertainment Track, Graduate Program in Entertainment, Arts and Sports Law; and Lecturer in Law
Panelists
Michael Olsen
Entertainment One, Executive Vice President of Operations and Business & Legal Affairs

Henry Root
Lapidus, Root & Sacharow, LLP, Partner

Richard Wolfe
Wolfe Law Miami, Founding Partner
12:20 - 12:45 PM
Lunch Break
12:50 - 1:40 PM
Innovation Talks: Entertainment, Arts and Sports
10-minute talks followed by 10-minute Q and A exploring innovations and change in the entertainment, arts and sports industries
Brenda Schamy
DiSchino & Schamy, PLLC, Founding Partner
Social Media and the Law: Maximizing That $!
&

Sam Gordon
17-year old football star and change agent
Tackling Equality
1:40 - 1:50 PM
Presentation of Student Writing Prize and Scholarship Recipients
Johnny Carver & C. Chandler Culwell
DEAN'S WRITING PRIZE AWARD IN ENTERTAINMENT, ARTS & SPORTS LAW
Funded by the generosity of Peter and Rita Carfagna
Drew Huffman
PATRICIA D. WHITE, ENTERTAINMENT, ARTS AND, SPORTS LAW SCHOLARSHIP
Funded by the generosity of Peter and Rita Carfagna
Stephanie Ilene Rosner & Claudia De Torres Aguado
MORRIS, BEATRICE, LEWIS, PETER AND JOSEPH WEINBERGER ENDOWED SCHOLARSHIP AT THE UNIVERSITY OF MIAMI SCHOOL OF LAW
Funded by the generosity of Joseph Weinberger
2:00 - 3:00 PM
Hot Topics Facing Sports General Counsels In Light of COVID-19
Moderator
John Ruzich
Legends, Chief Administration Officer and Chief Legal Officer
Panelists
Keely Brown
Edmonton Oilers Hockey Club, General Counsel

Maggy Carlyle
PAC-12, Associate General Counsel

Megha Parekh
Jacksonville Jaguars, Senior Vice President and Chief Legal Officer
3:10 - 4:10 PM
Festivals, Venues and Pandemics
Moderator
Serona Elton
Frost School of Music, Associate Dean of Administration, Director, Music Business & Entertainment Industries, and Associate Professor
Panelists
Matt Robin
AEG Presents, Talent Buyer

Myles Pistorius
Miami Dolphins & Hard Rock Stadium, Senior Vice President and General Counsel
Aaron Summer
Mick Management, Head of Touring
4:10 PM - 4:30 PM
COVID-19 and the Current State of Professional Sports
A Conversation with ESPN MLB Analyst and Retired MLB Baseball Player
Eduardo Perez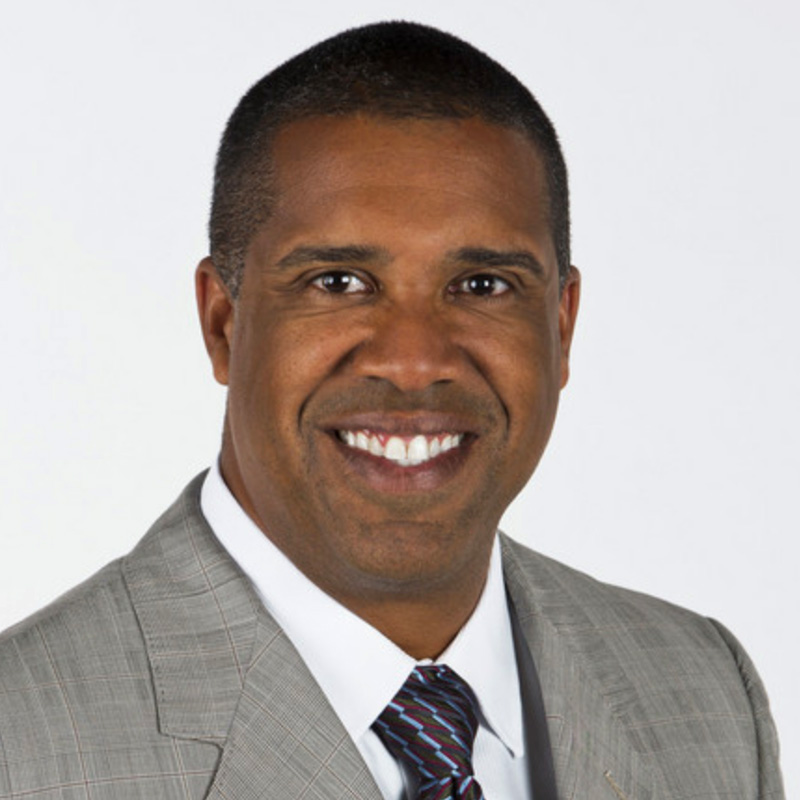 Speakers, topics and time subject to change without notice.
Would you prefer to receive the conference link right to your inbox? Please register here to sign up and receive updates via email.

CLE
CLE pending FL Bar approval: 6.5 Florida CLE credits
 
Featuring top industry leaders from companies, sport organizations, and law firms:
We would like to thank the following sponsors for their generous contributions:
More Information
Join the conversation: #UMESLS  For specific conference information contact segura@miami.edu

Learn about Miami Law's LL.M. in Entertainment, Arts and Sports Law