The rich academic life at Miami Law encompasses an array of distinguished lectures, conferences, symposia, forums, panel discussions, CLE and other scholarly events sponsored by the law school and by student organizations.  (To learn about all events at the Law School, visit the events calendar.)
ACADEMIC CONFERENCES & CLE
DISTINGUISHED LECTURE SERIES
Each year, important scholars and renowned practitioners deliver distinguished lectures at Miami Law sponsored by one of several endowed lecture series. These series include: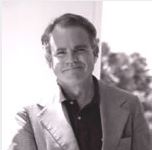 John Hart Ely Lecture Series
This lecture series was named in honor of the late John Hart Ely, a Miami Law professor and renowned constitutional scholar and academic who is the fourth most-often cited America legal scholar. His book, Democracy and Distrust, is regarded as one of the most important books about American constitutional law published in the twentieth century. Civil liberties lawyer Alan Dershowitz and constitutional lawyer Henry Monaghan were the speakers for the John Ely Hart inaugural lecture in 2010.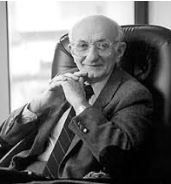 Louis Henkin Lecture Series on Human Rights
Miami Law's lecture series on human rights is named in honor of the late Louis Henkin, a prominent law professor at Columbia University who was one of the founders of the academic study of human rights and who helped educate a whole generation of human rights lawyers, scholars, and activists, including some Miami Law professsors.. Miami Law created a lecture series in his memory, which has included the following:
Race, Gender, and Nation in an Age of Shifting Borders: Catherine Powell, Professor of Law, Fordham University School of Law. Click here to watch the October 15, 2019 lecture.
What Future for Human Rights: James W. Nickel, Professor of Philosophy & Law, University of Miami School of Law. Click here to watch the April 17, 2018 lecture.
The Human Right to Property: Featuring José Enrique Alvarez, Herbert and Rose Rubin Professor of International Law at New York University School of Law. Click here to watch the March 2, 2017 lecture.
Examining Human Rights and Global Business – A New Frontier: Professor Michael Posner, New York University Stern School of Business. Click here to watch the September 15, 2014 lecture.
Destroying What We Seek to Protect: Interrogation, Values and U.S. Foreign Policy: Lecture By Alberto Mora, JD '81, Former General Counsel to the Navy. Click here to watch the September 30, 2013 lecture. Read Article.
Rights at War: The Interface between Human and Constitutional Rights and the Laws of Armed Conflict: Lecture by Sarah H. Cleveland, the Louis Henkin Professor of Human Rights and Constitutional Law at Columbia University Law School. Click here to watch the September 13, 2012 lecture.
Law & Terrorism: Lecture by Professor Owen Fiss, Sterling Professor of Law, Yale University. Click here to watch the February 17, 2011 lecture.
Obama's War on Terror: Change We Can Believe In?: This first lecture was by David D. Cole, the John Carroll Research Professor of Law at Georgetown University Law Center and prominent civil liberties lawyer, scholar and frequent contributor to the New York Review of Books. Click here to watch the November 11, 2010 lecture.
Robert B. Cole Lecture Series
The Cole Lectures provide a forum for faculty, students and practicing attorneys to hear distinguished jurists and public figures discuss important legal and international matters. The Series honors the late Robert B. Cole, who served for years as the principal legal advisor for the University of Miami and served on the School of Law's Visiting Committee. Previous speakers have included: U.S. Supreme Court Chief Justice Warren E. Burger, Chief Justice William Rehnquist, Justice John Paul Stevens, Justice William J. Brennan, Jr., Justice Harry A. Blackmun, Justice Antonin Scalia, Justice Sandra Day O'Connor, Justice Stephen G. Breyer and Alex Kozinski, Chief Judge of the U.S. Court of Appeals, U.S. Supreme Court Justice Anothony M. Kennedy.
MORE SERIES, LECTURES, TALKS
Miami Law School hosts faculty workshops during each academic year that allow faculty, professors from other law schools, and interdisciplinary scholars to discuss works in progress. Lectures, roundtables, symposia and seminars are also sponsored by individual academic programs. In addition to engaging with faculty and presenting their current research, scholars occasionally deliver guests lectures to classes or public lectures.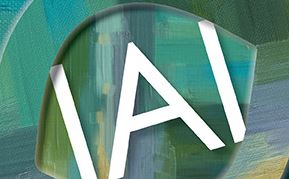 International Arbitration Institute Lectures
The Institute brings renowned international arbitrators and experts to the University of Miami School of Law to lecture throughout the academic year. 
Cert Talks
Launched in fall 2016, "Cert Talk," is a legal series that examines cases granted a writ of certiorari, or cases going before the Supreme Court. The talks are delivered by law school faculty whose area of expertise is at the crux of the case before the Supreme Court. The inaugural Cert Talk was delivered on Microsoft v. Baker by Professor Sergio Campos. Other talks have included Rebecca Sharpless
Faculty Speaker Series: Internal Series and Legal Theory Workshop
Faculty speaker events are divided into two categories: the Legal Theory Workshop Series and the Internal Speaker Series. The Legal Theory Workshop Series brings distinguished faculty from law schools throughout the United States and abroad. The Internal Speaker Series spotlights our own faculty members who present works in progress and gain feedback from attendees. 
Legal Malpractice & Professional Liability Roundtable Series
The Center for Ethics and Public Service at Miami Law offers this series each year.
International Law Lecture Series
The International Law Lecture Series provides an opportunity to increase knowledge as well as debate and share ideas on current legal topics in the areas of international and comparative law. Miami Law professors and renowned keynote speakers lead the lectures.
(Pictured: Judge Serio Moro)
Public Interest Lecture Series
These lectures take place in a small-group setting with dynamic and accomplished alumni and faculty who have either dedicated themselves to public interest law or have made a commitment to pro bono work in their private practice and teaching careers. These informal roundtable luncheons allow students to share their aspirations, ask questions and learn about the myriad opportunities in public service and public interest law. 
Immigration Speaker Series
The Immigration Clinic organizes lectures relating to Immigration Law. In the past, these presentations have included Roxana Bacon former chief counsel of U.S. Citizenship and Immigration Service, Esther Olavarria of the Department of Homeland Security, and Lee Gelernt and Judy Rabinovitz of the American Civil Liberties Union.
LL.M. Programs Weekly Lectures
To promote hands-on learning, many Miami Law LL.M. programs offer weekly lectures. The Entertainment, Arts and Sports Law LL.M. has a weekly Guest Speaker Series, throughout the year the Tax LL.M. has "Tax Tuesdays" to discuss currents areas of practice in tax; in addition, the Real Property Development LL.M. has both the Visiting Developer Lecture Series and the Visiting Practitioner Lecture Series.
(Pictured: Leigh Steinberg, center, one of the most successful agents in professional sports and the basis for "Jerry Maguire" spoke to students in the "Sports Law" class.)