Learn about upcoming and previous Miami Law Human Rights Clinic events
Upcoming Events
Prior Events
 
2019
Family Separation and Immigration Detention in the US
November 7, 2019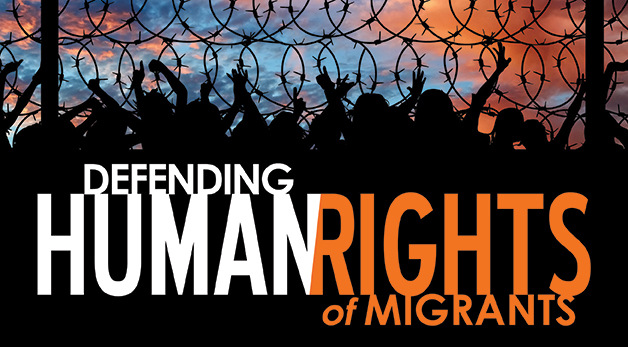 Defending the Human Rights of Migrants Lecture Series Presents

Family Separation and Immigration Detention in the US

Panelists will discuss current immigration policies, their traumatic effects on families and children, and strategies to address them.
 
Louis Henkin Lecture on Human Rights
October 15, 2019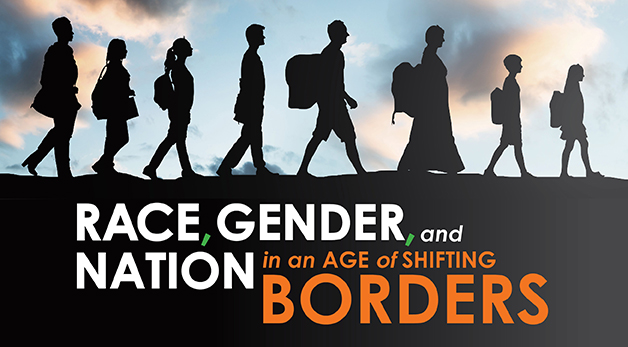 8th Annual Louis Henkin Lecture on Human Rights - 
"Race, Gender, and Nation in an Age of Shifting Borders"
Featuring:
Catherine Powell, Professor of Law, Fordham University School of Law


 
Petty Offenses Symposium
September 20 - 21, 2019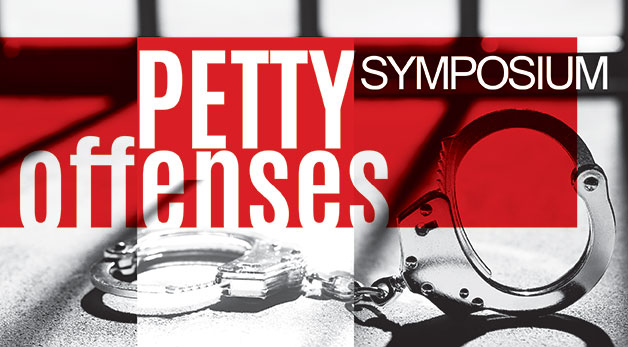 Challenging Criminalization of Poverty,
Marginalization, and Gender Non-Conformity
Visit the webpage for additional information
 
Defending the Human Rights of Migrants Lecture Series Presents:
SB 168: Florida's New Anti-Immigrant Law
Monday, September 16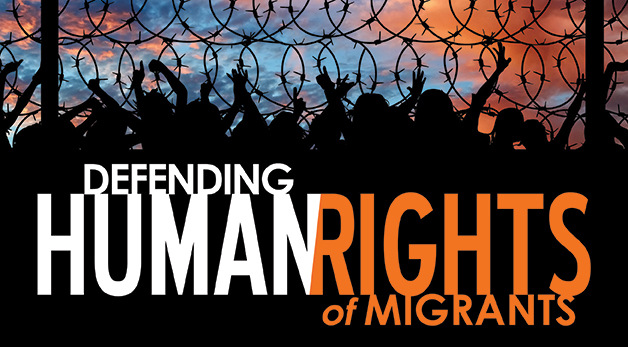 A panel discussion about SB 168: Florida's New Anti-Immigrant Law
Click here for additional information
What the Constitution Means to Me
June 20, 2019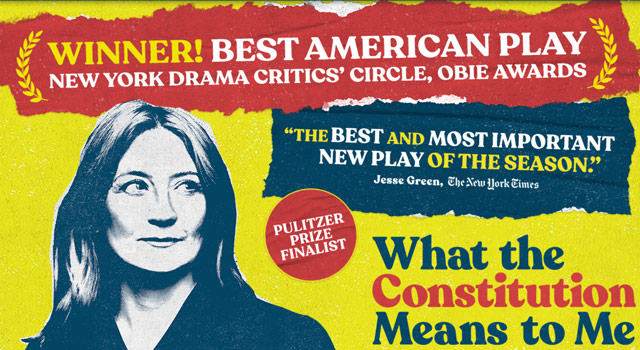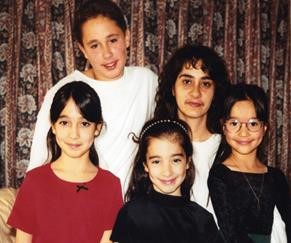 The Human Rights Clinic, the American Bar Association Commission on Domestic & Sexual Violence, and Orrick Herrington & Sutcliffe LLP sponsored a special performance of the Broadway hit,
What the Constitution Means to Me
Dedicated to Jessica Lenahan,
Plaintiff in Town of Castle Rock v. Jessica Gonzales and Petitioner in Jessica Lenahan (Gonzales) v. United States of America.
Jessica's case was featured in the play.
Playwright/Actor Heidi Schreck dedicated her June 20th show to honor Jessica Lenahan and to commemorate the 20 year anniversary of the deaths of Jessica's beautiful daughters, Rebecca, Katheryn, and Leslie Gonzales.
Living at Risk: Transgendered Women, HIV, and Human Rights in South Florida
March 21, 2019
A panel with Megan McLemore, Human Rights Watch and Rajee Narinesingh , Trans Activist and actressthat discussed the Human Rights Watch Report: Living at Risk: Transgender Women, HIV, and Human Rights in South Florida which details how state and federal policies affect trans women's access to HIV treatment and other healthcare in South Florida.
Diversity in Law
March 20, 2019
A panel with visiting professor Joe Tringali as moderator, and distinguished members of the legal community including Honorable U.S. District Court Judge Darrin P. Gayles, Assistant U.S. Attorney Tim Abraham, Ana Romes, JD '12, Nancy Abudu, Esq. , and Grace Mead, Esq. discussing their own experiences regarding challenges facing adversity and how to embrace intersectionality and overcoming adversity on their path to success. This was followed by a networking event with lawyers, community members, and students. This event was co-sponsored by over 43 organizations including Ackerman, the ACLU, Carina Mask, Gay and Lesbian Lawyers Association, and International Moot Court Program.
Documentary Screening: Free Men
March 6, 2019
A screening of Free Men, a documentary featuring the trials and tribulations of Kenneth Reams whom at age 18 was convicted for capital murder without firing a bullet, becoming the youngest inmate on Arkansas death row.  Trapped in solitary confinement for 25 years, Reams transcended past his prison walls through painting and poetry.
Documentary Screening: Militia Man
February 18, 2019
A Screening of Militia Man, a documentary focusing on the trial held by the International Criminal Court, "ICC," for Germain Katanga and his war crimes. The screening was shortly followed by director Lisa Clifford, a British journalist and filmmaker who has reported on the ICC for years.
Are You Interested in a Career in Human Rights?
February 7, 2019
A panel discussion with distinguished faculty and practitioners including Caroline Bettinger-Lopez, a Director and Professor of Clinical Education, Tamar Ezer, an Associate Director and Lecturer in Law, Denisse Cordova Montes, a Practitioner-in-Residence and Lecturer in Law,  Samantha Knights QC, a barrister at Matrix, UK and Adjunct Professor, Oscar Londoño, a Skadden Fellow at Community Justice Project, and Charlotte Cassel, a Deputy Director at Lotus House Women's Shelter, about their pathways and work in human rights law.
2018
Home Truth - Public Film Screening
October 11, 2018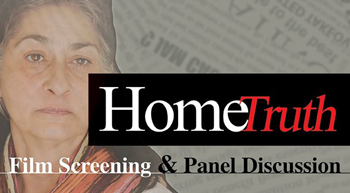 The clinic hosted a free film screening at UM's Cosford Cinema of Home Truth, a documentary film about our Miami Law Human Rights Clinic client, domestic violence survivor/activist and litigant, Jessica Lenahan (formerly Gonzales). Home Truth details Jessica's extraordinary quest for justice that reached the U.S. Supreme Court and an international human right tribunal.
Watch the livestream of Home Truth
Former Vice President Joe Biden visits the University of Miami – It's On Us Campaign Rally 2018
March 20, 2018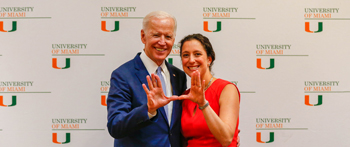 Biden Calls for a Change in Culture. Former Vice-President Joe Biden and Caroline Bettinger-López, Professor of Clinical Legal Education and Director of the Human Rights Clinic spoke to about the importance of speaking up against campus sexual assault.
2011
Gender Justice Convening
February 23-25, 2011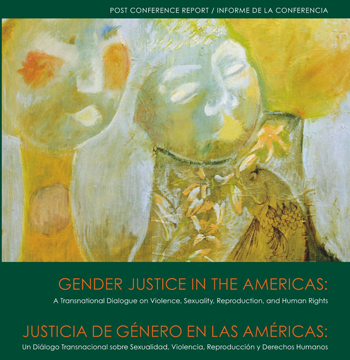 The clinic worked to organize the first Gender Justice of the Americas Conference in February 2011. The event focused on revitalizing and challenging the transnational dialogue regarding sexuality, violence, reproductive and human rights. This event brought together 150 advocates from 20 countries in the Americas.
The Louis Henkin Lecture Series on Human Rights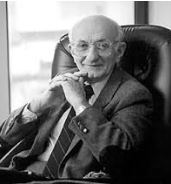 Louis Henkin, the prominent law professor at Columbia University School of Law, was one of the founders of the academic study of human rights and inspired a whole generation of human rights lawyers, scholars, and activists, including some of Miami Law's professors. Miami Law created a lecture series by illustrious speakers in his memory. See the full list of lectures below:

Help Us Make a Difference
The Human Rights Clinic relies on charitable contributions to:
Offer high-quality legal support to underserved and disadvantaged communities
Give students firsthand experience in cutting-edge human rights litigation and advocacy at the local, national, regional, and international levels
Provide students with opportunities to engage in multidimensional legal advocacy, including:

Documentation and report-writing
Litigation
Media engagement
Work with legislative and administrative bodies
Campaigning
Community organizing
Global networking

Empower students to evaluate and propose reforms for laws and legal institutions
Invest in the next generation of skilled, ethical, and reform-minded lawyers