EJC Interns are 2Ls who receive credit for their work with the clinic. EJC Fellows are 3Ls who were previously Interns and are either receiving credit or stipends for their work with the clinic. Interns and Fellows work on current EJC campaigns and projects for both the Fall and Spring semesters. EJC summer interns continue the work of the clinic during the summer session.
---
2018-1019 INTERNS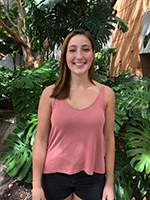 Brittany Herbert is currently a 2L Environmental Justice Clinic Intern. She is a member of the Miami Scholars Public Interest Program. Brittany is from Upstate New York and graduated from the University of Buffalo in 2017 with a B.A. in Social Sciences and a concentration in Legal Studies. During undergrad, she wrote a thesis focusing on the connection between public housing and the criminal justice system—specifically, how public housing serves as a prison pipeline. This past summer, Brittany interned with the Miami-Dade Public Defender's office drafting pre-trial motions and conducting client interviews. As an EJC intern, she hopes to gain insight into how the issues of environmental justice and mass incarceration intersect.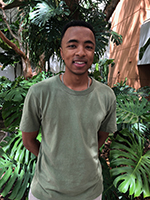 Daren Hooper is currently a 2L Environmental Justice Clinic Intern. He graduated from the University of Missouri-Columbia with a BS in Hospitality Management and a minor in Business-Management. He was born in London, England; raised in Nassau, Bahamas; and attended high school in Bloomingdale, Illinois. Some of Daren's nonacademic interests include playing and watching soccer, reading, and exercising. Daren split his 1L summer between two unique opportunities. He spent the first half of his summer interning with bankruptcy Judge Robert A. Mark in the Southern District of Florida. For the second half of his summer, Daren worked with the Community Economic Development Unit at Legal Services of Greater Miami. He left Legal Services with an unexpected fascination and appreciation for how transactional attorneys can contribute to their communities while also pursuing other career interests.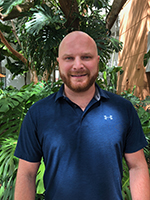 Alex Meyer is currently a 3L Environmental Justice Clinic Intern. Alex is a graduate of Saint Mary's University with a B.A. in History. Prior to law school, Alex attended graduate school at the University of Miami in the Master's of International Administration program while also working at the Center for Hemispheric Policy. At the Center, he was able to work on policy and issues facing Latin America. As a law student, Alex has interned at Legal Services of Greater Miami, Mississippi Center for Justice, New Mexico Office of the Attorney General, and University of Miami Children and Youth Law Clinic.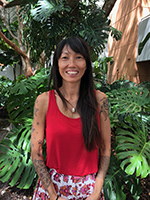 Theresa Pinto is currently a 2L Environmental Justice Clinic Intern. Through the EJC Theresa hopes to continue promoting scientific and environmental principles as a force for social change. She is also a student editor for Jotwell, UM's law journal for reviews of legal scholarship. Theresa grew up in South Florida and received her B.A. in Religious Studies and B.S. in Biological Sciences from Florida International University with Honors, along with a certificate in Environmental Studies. She was a Ph.D. candidate at the University of California, Berkeley and received her M.S. from the Department of Environmental Science, Policy, and Management in the College of Natural Resources. Theresa was a George Carroll Plant Pathology Fellow and served on the Graduate Programs Committee while there. Theresa left the program to start a family and pursue more hands-on environmental work. During this time, she also spent time as a freelance writer and worked with the U.S. Department of Agriculture as a Federal Agriculture Specialist/Compliance Officer (later under Customs and Border Protection). After leaving the federal government with several scientific and non-scientific publications to her name (including a children's book), and while raising an expanding family, she volunteered for two years as Lead Scientist and Director of Education and Community Engagement for Urban Paradise Guild, a local environmental nonprofit that manually restores endangered and ecologically sensitive habitats in the Miami urban core. In 2017, spurred by the cultural and political atmosphere of the time, Theresa helped cofound the March for Science Miami, a nonprofit advocacy group promoting science through communication, literacy, and policy. She continues to volunteer her time to ensure a free, open, and sustainable society in Miami. Theresa currently lives with her husband and children on the Little River, enjoying a true South Florida lifestyle.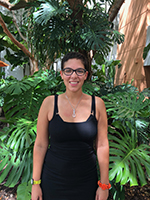 Maddie Seales is currently a 2L Environmental Justice Clinic Intern and is a Miami Scholar. She graduated from Amherst College in 2009 with a B.A. in Interdisciplinary Studies, concentrating in Political Science, Sociology, and Black Studies. Following graduation, she moved to Los Angeles to pursue an acting career. While there, she volunteered with homeless women at the Downtown Women's Center and worked on prisoner's rights issues with the Center for Human Rights and Constitutional Law. After living in Los Angeles, she moved back to her hometown of Seattle, WA. There, she volunteered as a CourtWatch Monitor for the King County Sexual Assault Resource Center and as an intern with the International Rescue Committee (IRC). She crossed the continent again to move to New York City, where she was an Immigration Legal Intern at the New York and New Jersey offices of the IRC. She was then hired on as an Immigration Case Manager. After working at the IRC, she moved to BronxWorks to continue her work as an Immigration Case Manager. This led her to the University of Miami School of Law, where she was awarded the HOPE 1L Pro Bono Award for completing the most pro bono hours in the 1L class. She spent this past summer as a law clerk at the Los Angeles County Public Defender.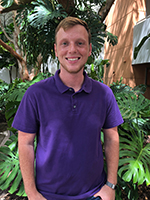 Justin Weatherwax is currently a 2L Environmental Justice Clinic Intern and he is also a Miami Scholar. He graduated from Baylor University in Waco, TX where he studied Environmental Science with a focus on marine ecosystems. In the Spring of 2018, he volunteered with Miami Waterkeepers on a beach access project with the goal of making Florida beaches more accessible to low-income communities. Over the summer, he interned with the Florida Department of Transportation working primarily on eminent domain cases and land use legal issues. 
2018 - 2019 FELLOWS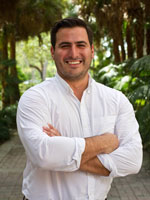 Wifredo "Wifi" Fernández is currently a 2L Hunton Andrews Kurth Fellow and a member of the Miami Scholars Public Interest Program. Previously, he worked in the Division of Innovation & Economic Development at Florida International University, helping lead StartUP FIU, and taught entrepreneurship in the FIU Honors College. He is the Co-Founder and former CEO of The LAB Miami, a leading startup community hub in South Florida. Prior to joining FIU, Wifredo was a Founding Director of The Idea Center at Miami Dade College, a student startup incubator. He serves on the Board of Trustees of OurKids, which manages the foster youth system of care in Miami-Dade/Monroe counties. His civic duties also extend as a member of the City of Coral Gables Parks and Recreation Board. Before moving back to Miami in 2011, Wifi was a Teach For America corps member in Washington, D.C., where he taught five different grade levels of Spanish, Math and Social Studies. He was selected to the inaugural cohort of the Young American Leaders Program at Harvard Business School and is a graduate of the Miami Fellows Leadership Program. His work has been featured in Forbes, USA Today, CBS, Le Figaro and The Atlantic, and was named to The Miami Herald 20 under 40. He holds an M.A. in Teaching from American University and B.A. in Political Science from University of Pennsylvania.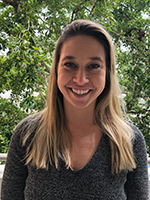 Abigail Fleming is currently a 3L Environmental Justice Clinic Akerman Fellow. Abigail provides litigation support to Attorneys Ralf Brookes and Gary Davis in Fort Myers, Florida. Abigail and her team are currently assisting the attorneys in filing suit against the City of Fort Myers for violating the Resource Conservation and Recovery Act. Abigail is passionate about seeking justice for those who have been discriminated against by public and private actors in the contexts of the natural environment. Abigail is a recipient of the CALI Excellence for the Future Award in Legal Communication and Research I and Dean's Certificate of Achievement Award in Civil Procedure I. In addition to her clinic work, Abigail currently serves as a Writing Deans Fellow for the Academic Achievement Program and a Research Assistant to Anthony Alfieri. Prior to attending law school, Abigail served as a member of Teach for America and has worked with multiple non-profits that focused on combating the effects of poverty. Abigail holds a BA in political science from Georgia College and State University. In her free time, Abigail enjoys going to the beach with her dog and cooking vegan meals. 
Dan Hales rejoins the Environmental Justice Clinic as a postgraduate David P. Catsman Fellow, after graduating from Miami Law in Spring of 2018. In his two years with the Clinic while at Miami Law, his work focused on the nexus of race and environmental discrimination in the built environment through siting and systematic displacement. Dan returns to work on the Clinic's Old Smokey litigation campaign, pursuing government accountability for the discriminatory exposure to environmental hazards endured by the West Coconut Grove community for decades. Dan is currently completing his M.P.S degree in Marine Ecosystems and Society this semester at Miami's Rosenstiel School of Marine and Atmospheric Sciences.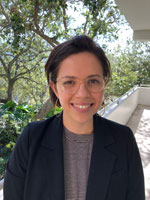 Adrienne Harreveld is a current 3L Miami Scholar, Squire Patton Boggs Public Policy Fellow, and Steven Chaykin Fellow with the Environmental Justice Clinic where she studies the impacts of zoning on gentrification and segregation. She is a native of South Florida and a 2014 graduate of Duke University. After graduation, she worked at the Samuel DuBois Cook Center on Social Equity in Durham, N.C. In law school, she is actively involved with the National Lawyers Guild. She chose the clinic because she believes because systematic housing discrimination is a root cause of inequities in education, health, over-policing, and access to municipal services. She hopes to work in criminal justice reform, targeting discriminatory practices that criminalize poverty and infringe on the constitutional rights of the incarcerated.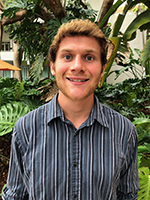 Jake Hensch is currently a 3L Environmental Justice Clinic William M. Hoeveler Fellow. He is originally from Connecticut. He has a Bachelor of Science in Biology from the University of Connecticut, and is particularly interested in ecology and environmental science. Jake is attending the University of Miami School of Law on a full academic scholarship, and after graduation he hopes to partake in environmental litigation and sustainable policy initiatives. His nonacademic interests include tennis, racquetball, distance running, relaxing at the beach, and almost anything outdoors.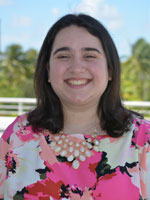 Julie Hochsztein is currently a 2L Environmental Justice Clinic David P. Catsman Municipal Equity Fellow. She has a bachelor's degree in Economics, Political Science, and Sociology from the University of Florida and a master's degree in Public Administration from the University of North Carolina at Chapel Hill. After graduate school, she worked in state and local government in North Carolina as a policy and data analyst. At Miami Law, she is a Miami Public Interest Scholar. This past summer she interned at the City of Miami City Attorney's Office.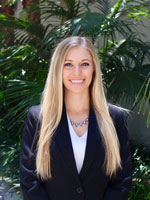 Sara Repanich is currently a 3L Steven Chaykin Legal Profession Roundtables Fellow. She is originally from the San Francisco Bay Area and received her B.A. in Political Science from California State University, Fresno. Sara is pursuing a J.D./LL.M. in sports and entertainment law. This summer, Sara worked for a Bay Area technology start up called Glint and was impressive enough for Glint's executive team to continue to employ her remotely while she finishes her final year of law school. During her 1L summer, Sara was a law clerk for a small law firm in Los Gatos, CA called Sweeney, Mason, Wilson, & Bosomworth and assisted the firm's partners in client matters dealing with IP law, consumer protection, corporate law, and real estate and construction law. On campus, Sara is a member of different student organizations including STREET Law, Entertainment and Sports Law Society, Society of Bar and Gavel, and Miami Law Women. Additionally, Sara lends a helping hand directly to the Miami community through her participation in both Empowered Youth and STREET Law. Sara's passion for social justice issues and being an ally to marginalized groups influences her daily life. While her career focus is in sports and entertainment, Sara will always volunteer her spare time to underserved communities and a variety of social justice issues.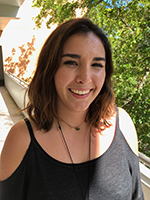 Catalina Rodriguez is currently a 3L Environmental Justice Clinic Peter Palermo Fellow. Prior to moving to Miami, Catalina lived in Texas where she attended the University of Texas and majored in Sociology. As a sociology student, she fell in love with urban planning, focusing on environmentally and socially sustainable housing practices. Naturally, the Environmental Justice Clinic was a perfect fit, as it works to expose and overhaul the legal and political practices that rip apart the social fabric of neighborhoods such as upzoning, mass evictions, and the mishandling of government funding for low-income housing. Through the Environmental Justice Clinic, Catalina hopes to empower minority and low-income communities that are facing large-scale displacement and re-segregation because of these practices, and work with those communities to provide both short- and long-term solutions. Moving forward, she hopes to have a life-long career in public interest law, using the skills she acquired in the Environmental Justice Clinic to help re-shape the traditional role of attorney's in public interest law; she hopes to help spread lawyering practices that both empower the client and look beyond individual cases to attempt to effectuate large-scale change.