The Legal Profession Program includes both CLE-oriented practice seminars and student-centered leadership workshops in cooperation with Florida bar associations, federal and state courts, law firms, government agencies, andnonprofit organizations. Program highlights include the Annual Legal Malpractice and Professional Liability Roundtable, the Lawyers in Leadership Award luncheon, the Hoeveler Award luncheon, and the Legal ProfessionRoundtable series with leading members of the South Florida bar and bench.
Legal Malpractice and Professional Liability Roundtables
"The Third Annual Legal Malpractice and Professional Liability Roundtable featured the best and brightest from our Florida law firms, including Colson Hicks Eidson, Kenny Nachwalter, Hill Ward Henderson, and Klein Glasser Park & Lowe," said CEPS Director Anthony Alfieri. "The panels addressed issues at the core of the attorney-client relationship – formation, scope of representation, withdrawal, and termination – and sparked lively debate among the more than forty participants. Because of the continuing importance of these issues to the Florida bar and bench, the Center for Ethics and Public Service will be convening Legal Profession Roundtables throughout the upcoming 2018-2019 academic year."
Leadership Roundtables
The Center for Ethics and Public Service invites leaders in the community to have lunch with our Environmental Justice Clinic students. 
2018-2019
Nina Stillman Mandel, David S. Mandel
Kerin McCarthy Fredman, Thaddeus Scott
2017-2018
Nina Stillman Mandel
Lindsey Lazopoulos Friedman, Allison Freidin, and Christopher Lomax

William M. Hoeveler Award Roundtable
The prestigious prize celebrates ethics, leadership and public service in the legal profession. See stories of past recipients:
Friends of Everglades - Marjorie Stoneman Douglas' Organization – Bestowed Hoeveler Award
George Knox, JD '83, Honored
Miami Law Retains Hold on Affections of Florida Supreme Court Justice Fred Lewis, JD '72, Recipient of Hoeveler Award
State Attorney Fernández Rundle to Receive Hoeveler Award
Lawyers in Leadership Award Roundtable
The Center for Ethics and Public Service honors leaders in the community with this award which recognizes leading members of the Florida bar and bench who are distinguished by their dedication to public citizenship and leadership. See stories/list of past recipients:
2017 Recipient: Monica Vigues-Pitan, J.D. '03
2016 Recipient: Charles Elsesser
2015 Recipient: Judge Darrin P. Gayles
2014 Recipient: Elizabeth Schwartz
"Miami Law's Patricia Redmond to Receive the Lawyers in Leadership Award"
"Carlos Martinez Honored with Lawyers in Leadership Award"
"Miami Law Honors Centorino with Lawyers in Leadership Award"
Legal Profession Program 2020 Fellows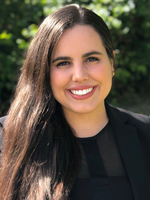 Leandra Lopez – David P. Catsman Fellow, 2L
Leandra studied Political Science at the University of Miami. She spent last summer as a Fellow for the Congressional Hispanic Leadership Institute and was a law clerk at a commercial and civil litigation firm. She was also a research assistant to Professor Kathleen Claussen. Leandra is the President of Miami Law's Cuban American Bar Association chapter; Vice President of the International Law Society; Senator in the Student Bar Association; and is a Pin Pal Mentor. She is also a candidate for the University of Miami Business Law Review and a member of the Society of Bar and Gavel.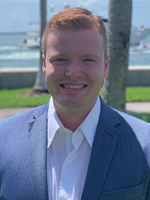 Connor Evans – David P. Catsman Fellow, 2L
Connor graduated from Temple University in 2018 with a B.S. in public health. While at Temple, Connor volunteered with various nonprofits, including the Fox Chase Cancer Center and the Susan G. Komen foundation. Before starting at Miami Law, he worked as a doctoral admissions coordinator at Temple University's Fox School of Business and Management. His interests include litigation, commercial law, golf, and scuba diving.
Maria Mejia – David P. Catsman Fellow, 2L
Maria is pursuing a career in transactional law. Maria spent her 1L summer as a law clerk for the consumer unit at Legal Services of Greater Miami. She is currently serving as secretary for the International Law Society and is a proud member of Hispanic Law Student Association and Miami Law Women. Ecuadorian-born, Maria worked before law school as a domestic violence advocate and was a judicial assistant in the 11th Judicial Circuit of Florida.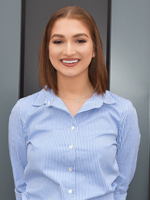 Jillian Kushner – David P. Catsman Fellow, 2L
Jillian graduated from The University of Texas with a B.J. in Journalism with a focus on sports broadcasting. Prior to law school, she worked as a paralegal at an employment and civil rights law firm doing plaintiff-side litigation. Jillian is interested in pursuing a career in criminal law, and she is currently in the Miami Law Innocence Clinic. Outside of law school, Jillian enjoys spending time with her dogs, watching Texas football, and fitness.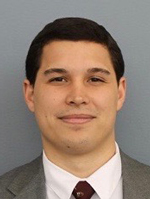 Daniel Mayor – David P. Catsman Fellow, 2L
Daniel is enrolled in the Sports & Entertainment LL.M. program. He is a graduate of Northwestern University with a major in Communication Studies and a minor in Economics. During his undergraduate studies, he had the opportunity to work in the Second Circuit Court of Appeals Staff Attorney's Office. This experience, along with opportunities to in the Washington, D.C. offices of Senator Cory Booker and Senator Charles Schumer, reinforced his passion for public service that motivated him to work with CEPS. On campus, he was also selected to join the University of Miami Law Review and participate as an UPLIFT Community Mentor. He is interested in pursuing opportunities in the "big law"/corporate world following graduation.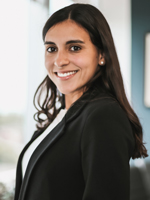 Alexa Garcia – David P. Catsman Fellow, 2L
Born and raised in Miami, FL, Alexa attended Carrollton School of the Sacred Heart. She then attended the University of Miami where she earned a Bachelor of Science Degree in Journalism and Political Science while minoring in Modern Languages, and graduating Cum Laude. Alexa is a staff editor for the Inter-American Law Review, a member of the UM Chapter of the Cuban American Bar Association, and a member of the Hispanic National Bar Association. Alexa also volunteered for a Miami Law legal writing program at Dade Correctional Institution. Alexa is currently a judicial intern at the Third District Court of Appeal with Judge Ivan Fernandez. In this role, she makes recommendations to the judge through bench memorandums and extensive research findings. She is also an intern at the UM Health Rights Clinic, advocating for clients' social security benefits and representing them in immigration matters."