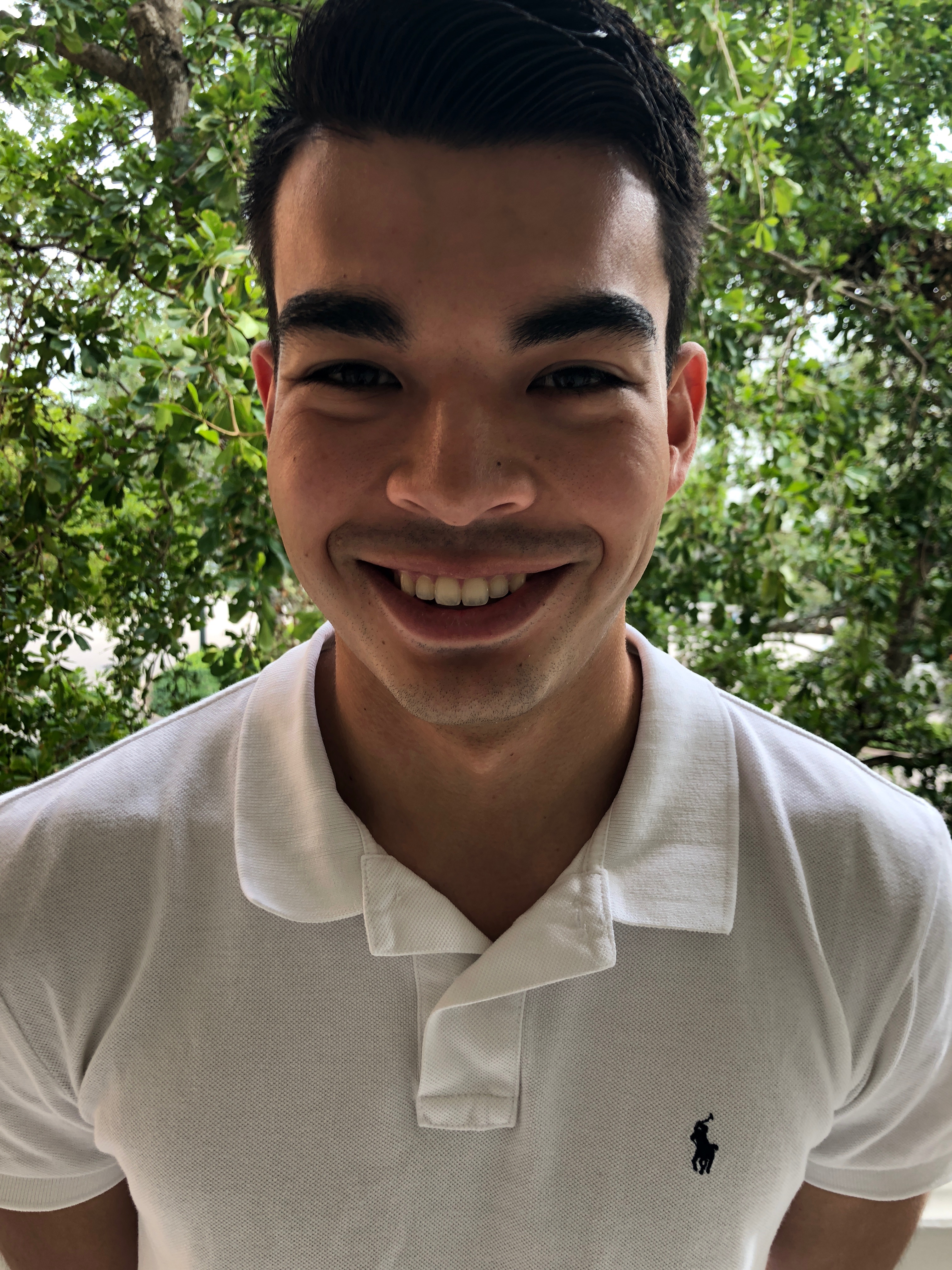 "There is no better opportunity to make a difference by bringing awareness to pressing environmental health issues in communities that need it most than working with the Environmental Justice Clinic at UM Law."
Steven Hollis, Environmental Justice Clinic Intern
University of Miami School of Law, Class of 2019
Read about all clinic interns and fellows
 
---
The University of Miami's Environmental Justice Clinic provides rights education, interdisciplinary research, policy resources, and advocacy and transactional assistance to underserved low- and moderate-income communities discriminated against by public and private actors in the contexts of the built and natural environment across the fields of civil rights (housing, land use, and transportation), environmental protection (clean air and water, biodiversity and wildlife, climate change, conservation and sustainability, food access, and pollution), poverty law (community economic development and municipal equity), and public health (community health and safety).  Clinic faculty and students collaborate with the Abess Center for Ecosystem Science & Policy, the Rosenstiel School of Marine and Atmospheric Science, the School of Medicine's Graduate Program in Public Health, local, regional, and national civil rights and environmental organizations, faith-based groups, and Florida nonprofit corporations and neighborhood associations.
The United States Environmental Protection Agency defines environmental justice as "the fair treatment and meaningful involvement of all people regardless of race, color, national origin, or income with respect to development, implementation, and enforcement of environmental laws, regulations, and policies." By design, environmental justice blends many of the principles from the civil rights and environmental movements to promote the equitable distribution of environmental burdens and benefits regardless of race, income or ethnicity.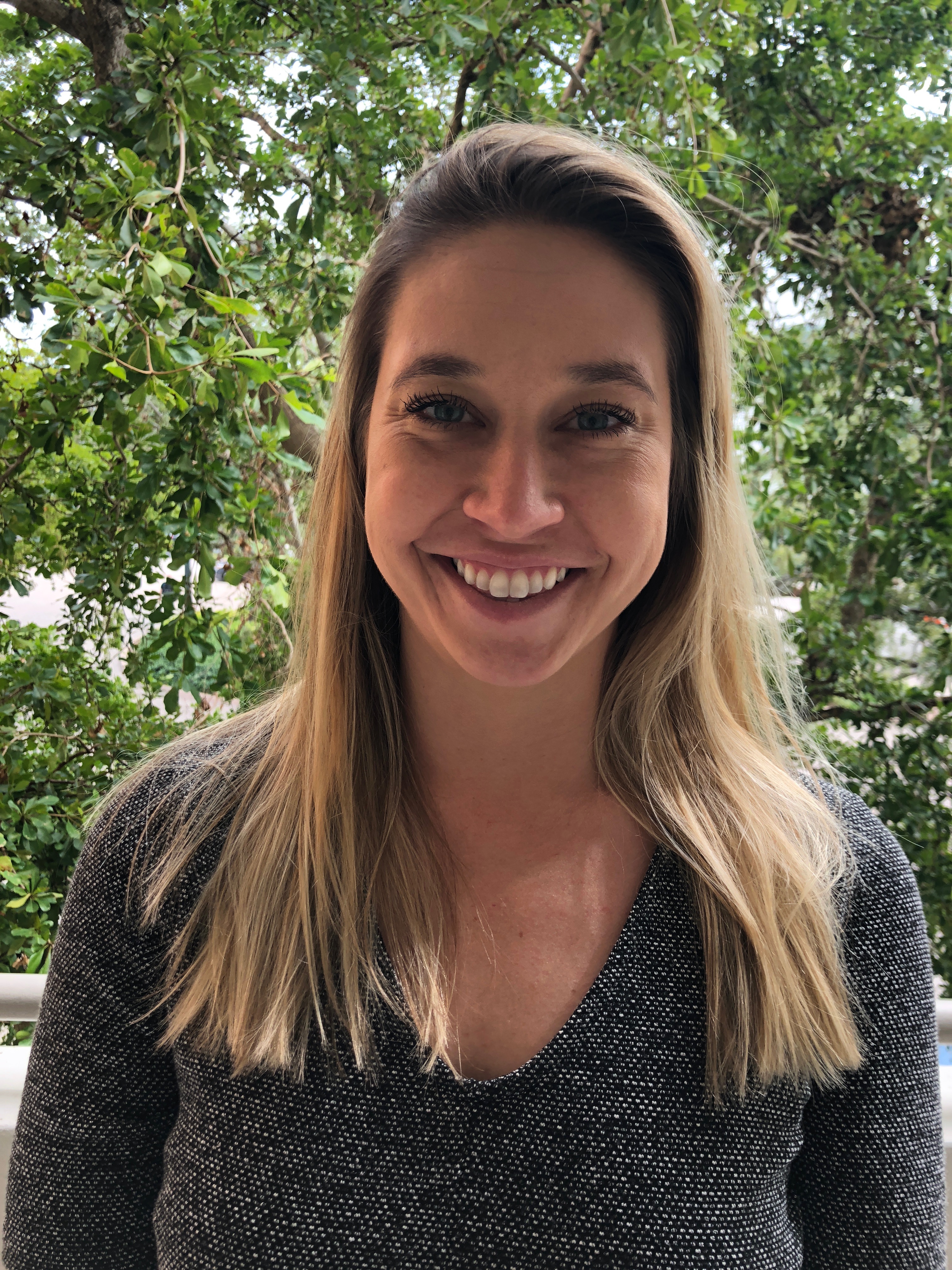 "My experience with the Environmental Justice Clinic has been one of the most rewarding experiences of my professional career. I gained valuable skills on how to develop a theory and plan for a campaign and reassess my legal strategy in light of new developments. Most importantly, the clinic allowed me to develop dynamic relationships with community members and identify opportunities to make a long-lasting impact on environmental justice through legal advocacy."
Abigail Fleming, Environmental Justic Clinic Steven Chaykin Fellow
University of Miami School of Law, Class of 2019
Read about all clinic interns and fellows
---
Environmental Justice Clinic Campaigns
The Clinic's current campaigns include: 
Dunbar
Through the support of the EJC and partner attorneys, the residents of Dunbar, a predominantly African American community, are taking legal action against the City of Fort Myers in federal court for locating an arsenic-contaminated toxic sludge dump in the heart of their historic neighborhood.
The Old Smokey Cleanup Campaign
The Old Smokey Cleanup campaign harnessed federal, state, and local administrative and legislative advocacy, grassroots organizing, and widespread public outcry from homeowners, tenants, churches, and parents to compel the environmental cleanup of municipal parks contaminated by hazardous waste from the 45-year operation of the City of Miami's now shuttered West Grove incinerator (i.e., Old Smokey).

The Clinic's victories include:
The West Grove Trolley Garage Campaign
The West Grove Trolley Garage campaign halted the siting of a City of Coral Gables municipal bus depot in a northern residential enclave of the West Grove by integrating federal administrative agency advocacy, state court litigation, and homeowner and church mobilization to protest the environmental segregation of an industrial facility and the risk posed to public health and safety.
The East Gables Trolley Access Campaign
The East Gables Trolley Access campaign obtained municipal trolley service for residents of the historically segregated MacFarlane Homestead Subdivision and the Golden Gates District of Coral Gables by organizing community education workshops and marshaling the power of homeowners and tenants to demand transportation equity within local administrative and legislative forums.
What Type of Student Should Participate in the EJC?
The EJC is so diverse it has a place for students with varying interests from human rights to race to local government to urban design to public health. The ultimate goal is to train and prepare the next generation of civil rights lawyers.
Read about current EJC clinic interns and fellows
EJC In the News
Fifty-six years later, Fort Myers prepares to remove toxic sludge –The News-Press
Fort Myers files motion to dismiss claims of toxic sludge neighbors​​​​ ​​​–The News-Press
Environmental Racism Research, Activism Wins Student 2018 MCCJ Silver Medallion
Friends of Everglades - Marjorie Stoneman Douglas' Organization – Bestowed Hoeveler Award
Dunbar property owners sue City of Fort Myers to clean up toxic sludge dump –The News-Press
Fort Myers mayor wants toxic city dump cleaned up as lawsuit looms –The News-Press
Test results from sludge site raise eyebrows, prompt more testing –The News-Press
A legend on Miami's federal bench, Judge William Hoeveler dies at 95 – Miami Herald
Toxic sludge addressed at Dunbar town hall – NBC2
Homeowner: Re-fi denied due to city sludge site – The News-Press
Miami Sued for Dumping Cancer-Causing Toxic Ash on Segregated Neighborhood – Miami New Times
Environmental Justice Intern Nico Sedivy, '17 Center for Ethics and Public Service – BrownConnect Blogpost
Commissioner Sarnoff: Toxic Soil at Merrie Christmas Park Will Be Removed Soon – Miami New Times
Community group hopes to buy controversial Coconut Grove trolley garage – Miami Herald
Miami may change course on clean-up of toxic park – Miami Herald
City Quietly Labels Toxic Parks "Brownfield Sites," Limiting Neighborhood Input In Cleanup – Miami New Times
Miami finds millions to clean, reopen contaminated sites - Miami Herald
Miami has a $10 million plan to reopen toxic parks – Miami Herald
Parts of Colonial Drive Park Closed Due to Toxic Soil – CBS Miami
Toxic soil forces closure of fields – Miami Herald
City inaction on polluted soil angers residents – Miami Herald
Contaminated soil found in Blanche Park – Miami Herald
Workers drill down for tainted soil samples in Coconut Grove park – Miami Herald
Scholarship
Publications
Ghetto Access to Justice: Community Triage Ethics, 31 GEO. J. LEGAL ETHICS (2018).
Inner-City Anti-Poverty Campaigns, 64 UCLA L. Rev. (2017).
Rebellious Pedagogy and Practice, 23 Clinical L. Rev. 5 (2016).
Resistance Songs: Mobilizing the Law and Politics of Community, 93 Tex. L. Rev. 1459 (2015).
Objecting to Race, 27 Geo. J. Legal Ethics 1129 (2014).
Paternalistic Interventions in Civil Rights and Poverty Law: A Case Study of Environmental Justice, 112 Mich. L. Rev. 1157 (2014).
Next-Generation Civil Rights Lawyers: Race and Representation in the Age of Identity Performance, with Angela Onwuachi-Willig, 122 Yale L.J. 1484 (2013).
Community Education and Access to Justice in a Time of Scarcity: Notes from the West Grove Trolley Garage Case, 2013 Wis. L. Rev 121 (2013).
Educating Lawyers for Community, 2012 Wis. L. Rev. 115 (2012).
Fidelity to Community: A Defense of Community Lawyering, 90 Tex. L. Rev. 635 (2012).
Big Law and Risk Management: Case Studies of Litigation, Deals, and Diversity, 24 Geo. J. Legal Ethics 991 (2011).
Integrating into a Burning House: Race- and Identity-Conscious Visions in Brown's Inner City, 84 S. Cal. L. Rev. 541 (2011).
Post-racialism in the Inner-City: Structure and Culture in Lawyering, 98 Geo. L.J. 921 (2010).
Jim Crow Ethics and the Defense of the Jena Six, 94 Iowa L. Rev. 1651 (2009).
Prosecuting the Jena Six, 93 Cornell L. Rev. 1285 (2008).
(Un)Covering Identity in Civil Rights and Poverty Law, 121 Harv. L. Rev. 805 (2008).
Faith in Community: Representing "Colored Town", 95 Cal. L. Rev. 1829 (2007).
Clinical Genesis in Miami, with Maryanne Stanganelli, Jessi Tamayo, Wendi Adelson, 75 UMKC L. Rev. 1137 (2007).
The Fall of Legal Ethics and the Rise of Risk Management, 94 Geo. L.J. 1909 (2006)
Gideon in White/Gideon in Black: Race and Identity in Lawyering, 114 Yale L.J. 1459 (2005).
Color/Identity/Justice: Chicano Trials, 53 Duke L.J. 1569 (2004).
John Hart Ely: Fathers and Sons, 58 U. Miami L. Rev. 953 (2004).
Retrying Race, 101 Mich. L. Rev. 1141 (2003).
Community Prosecutors, 90 Cal. L. Rev. 1465 (2002).
Ethics, Race, and Reform, 54 Stan. L. Rev. 1389 (2002).
Teaching the Law of Race, 89 Cal. L. Rev. 1605 (2001).
Race Prosecutors, Race Defenders, 89 Geo. L.J. Geo. L.J. 2227 (2001).
Prosecuting Violence/Reconstructing Community, 52 Stan. L. Rev. 809 (2000).
Prosecuting Race, 48 Duke L.J. 1157 (1999).
(Er)Race-ing an Ethic of Justice, 51 Stan. L. Rev. 935 (1999).
Black and White, 10 La Raza L.J. 561 (1998).
Roundtable Discussion: Visions for the Future - Lawyering for Poor Communities in the Twenty-First Century, 25 Fordham Urb. L.J. 729 (1998).
Race Trials, 76 Tex. L. Rev. 1293 (1998).
Black and White, 85 Cal. L. Rev. 1647 (1997).
Lynching Ethics: Toward a Theory of Racialized Defenses, 95 Mich. L. Rev. 1063 (1997).
Mitigation, Mercy, and Delay: The Moral Politics of Death Penalty Abolitionists, 31 Harv. C.R.-C.L. L. Rev. 325 (1996).
Race-ing Legal Ethics, 96 Colum. L. Rev. 800 (1996).
Practicing Community, 107 Harv. L. Rev. 1747 (1994).
Reconstructive Poverty Law Practice: Learning Lessons of Client Narrative, 100 Yale L.J. 2107 (1991).
The Antinomies of Poverty Law and a Theory of Dialogic Empowerment, 16 N.Y.U. Rev. L. & Soc. Change 659 (1988).
Forms
Apply
---
For Information
Natalie Barefoot, n.barefoot@law.miami.edu, Supervising Attorney