Community Equity, Innovation, and Resource Lab
Founded in 2018 to address the urgent housing and health needs of socioeconomically impoverished and politically disenfranchised inner-city communities of color, the Community Equity, Innovation, and Resource Lab integrates anti-poverty and civil rights advocacy and grassroots organizing strategies with university-wide, interdisciplinary resources to advance social justice initiatives at the neighborhood intersection of race and inequality in the areas of education, health, housing, municipal equity, and the natural and built environment. Collaboratively launched with frontline institutions (civic associations, faith-based groups and church congregations, tenant and homeowner organizations) in co- investigative partnerships centered on neighborhood-wide, common entry point issues (displacement, environmental justice, fair and affordable housing, health disparities, and segregation), Lab initiatives seek to: (1) challenge the exclusion of disenfranchised groups from political, economic, and social systems to ensure equal access, equality of opportunity, and the fair distribution of public goods and services;
(2) increase civic participation and democratic inclusion at local, state, and national
levels to make government more representative and responsive; (3) strengthen the capacity and effectiveness of existing community-based organizations and promote innovative institution-building projects sustainable across private, public, and nonprofits sectors; (4) foster leadership development and professional training programs to counter entrenched cultural narratives of powerlessness; and(5) rebuild neighborhood civic infrastructures and link civic engagement constituencies to broader anti-poverty and civil rights advocacy and organizing networks locally, regionally, and nationally.
CEPS Lab Experiments — A Case Study of the New Community Equity Lab
In recent years numerous law schools have launched "labs" to develop more innovative, interdisciplinary approaches to systemic sociolegal problems and to train students in project-based, problem-solving partnerships with courts, legal aid organizations, and community-based stakeholders.
Lab portfolios include policy research, data investigation, digital product and advocacy tool development, service delivery innovation, needs-assessment and capacity-building, and pilot program design and implementation.
Today more than a dozen law school "labs" mark the landscape of legal education, for example, Stanford's Legal Design Lab, Northeastern University's NuLaw Lab, Chicago Kent's Law Lab, Harvard Law School's Access to Justice Lab, University of Arizona's Innovation for Justice program, Suffolk Law School's LIT Lab, Georgetown's Iron Tech Lawyer program, Brigham Young's LawX program, Michigan State's Legal RnD, and Vanderbilt's Law and Innovation program. See Margaret Hagan, Justice Innovation with Law School Design Labs, ABA Dialogue (June 15, 2018). 
In the fall of 2018, CEPS created the Community Equity, Innovation, and Resource Lab ("Community Equity Lab") in cooperation with a 1L Study Group and supervising CEPS 2L Fellow Wifredo Fernandez. The Mission of the Community Equity Lab is to train students to collaborate with civic and faith-based groups, legal aid organizations, and nonprofit groups in providing rights education, statistical data access and fact investigation, and policy research to low-income communities of color across the fields of civil rights, economic development, poverty law, and public health.
During the spring and summer of 2019, a group of CEPS Fellows and Interns staffed the Community Equity Lab in forging a community-based, fair housing partnership with the Coconut Grove Village West Housing and Community Development Task Force. This continuing partnerships highlights the promise of the nascent "lab" training model for legal education, including classroom instruction, fieldwork supervision, research and scholarship, university-wide multidisciplinary ventures, and community-driven civil rights advocacy.
Community Equity, Innovation, and Resource Lab 2020 Fellows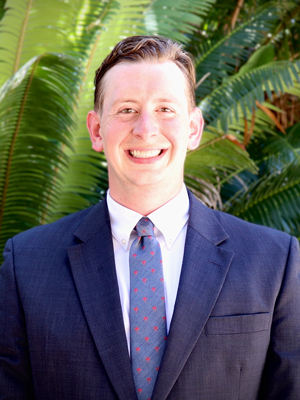 Christopher Gray – David P. Catsman Fellow, 2L
Chris was born and raised in Chatham, IL. He graduated from the University of Louisville in 2012 with a B.A. in English. He also received his commission into the United States Air Force (USAF) in 2012 as a distinguished graduate through the Air Force Reserve Officer Training Corps program at the University of Louisville. Over the course of seven years, Chris served as a Logistics Readiness Officer in Arizona, South Korea, and Singapore, with a deployment to Kuwait in 2015 in support of coalition military operations in Iraq and Syria. His major military awards include the USAF Meritorious Service Medal, the USAF Commendation Medal (3x), and the USAF Achievement Medal (2x). Moreover, Chris earned a M.A. in International Security Studies from the University of Arizona in 2015. Chris separated from the USAF in 2019 to pursue a Juris Doctorate at the University of Miami School of Law. He is entering his second year of law school in the fall of 2020.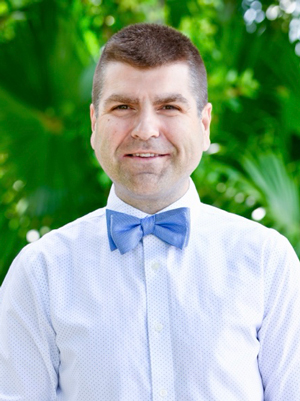 Timothy Loftus – William M. Hoeveler Fellow, 3L
Timothy Loftus, M.D. is entering his final year at the University of Miami School of Law. This past summer, he helped spearhead the Community Equity Lab's launch of a long-term project to address health disparities in Miami-Dade County. During his second year of law school, he worked with the Florida Health Justice Project focusing on healthcare accessibility for low-income Floridians. Prior to law school, Dr. Loftus served as vice president of a healthcare software startup integrating home health data into electronic medical records. He obtained his B.S. in Chemistry with highest distinction and magna cum laude from the University of Illinois and his M.D. from Washington University in St. Louis. He did post-graduate training in emergency medicine at New York-Presbyterian Hospital, The University Hospital of Columbia and Cornell. He is a native of Springfield, IL and is often asked how he chose Miami Law. "I visited my grandparents in south Florida in 1985 and envisioned living here ever since. I only applied to Miami Law with the intent to remain in South Florida permanently." He is an avid runner and is continuously expanding his culinary skills. He looks forward to resuming international travel again soon.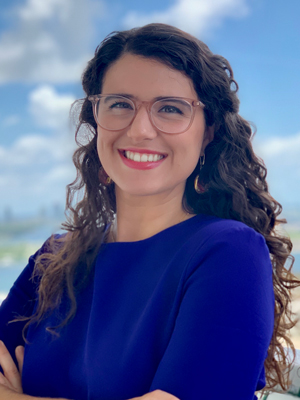 Odette Ponce – Steven Chaykin Fellow, 2L
Odette was born in Havana, Cuba, and grew up in Miami, FL. She graduated from Florida International University in 2013 with a B.A. in Cultural Anthropology. She completed a Master of Public Health from Boston University School of Public Health with a dual concentration in Global Health and Health Law, Bioethics, and Human Rights. Before law school, Odette was a Senior Program Associate at New England International Donors and focused on building their peer-to-peer education platform for donors interested in international philanthropy and the giving circle program. In her spare time, she is an avid rock climber and enjoys learning flamenco.