Located in a major immigration gateway to the United States that is home to many foreign-born and first-generation Americans, Miami Law offers both academic and experiential learning opportunities in the field of immigration and citizenship law. Opportunities include studying migration from legal and sociological perspectives, working on cases in the Immigration Clinic, and learning business immigration law related to foreign-born athletes and entertainers.
Through Miami Law's Immigration, Citizenship, and Asylum Law Area of Focus, students interested in immigration law as a career or as an intellectual pursuit can design their own course of study.
Experiential Learning Opportunities
Miami Law Clinics give students practical, hands-on lawyering experience while also helping impoverished and under-represented individuals and groups.
Immigration Clinic teaches students how to advocate on behalf of immigrants facing deportation from the United States and engages in cases and projects designed to advance systemic change in our immigration system.
Health Rights Clinic is a medical legal partnership operated in collaboration with the UM Miller School of Medicine. Students participating in the Health Rights Clinic represent multiple clients in legal cases related to health, including immigration matters.
HOPE Public Interest Resource Center (HOPE)
HOPE hosts information sessions on jobs and fellowships in the area of immigration and makes immigration law volunteer opportunities available to students. Many Miami Law students interested in immigration law volunteer during law school at local nonprofits groups, including Americans For Immigrant Justice, Catholic Legal Services, and the Southern Poverty Law Center. Opportunities are available during the summer as well as during the academic year. HOPE opportunities include:
Scholarships granted to students with outstanding academic achievements and commitment to public service.
HOPE Fellowship Program - provides summer stipends to students to create their dream jobs in immigration and public interest anywhere across the globe.
Public Interest Leadership Board a student-run board comprised of a dynamic group of Miami Law students dedicated to public service, including immigration.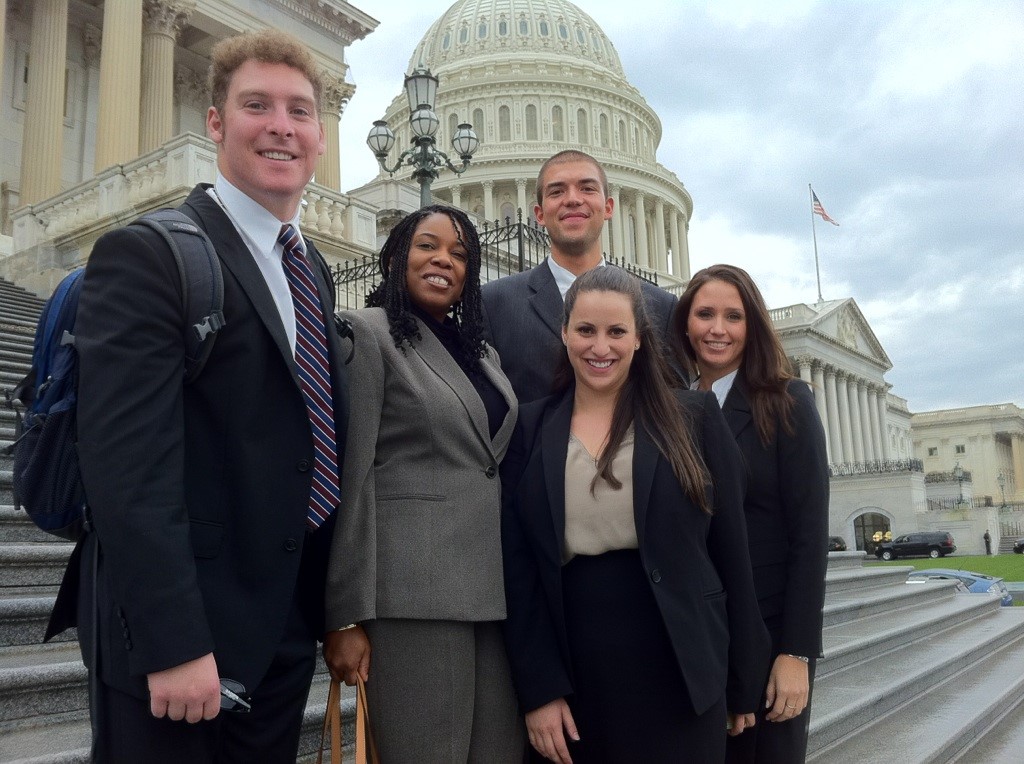 Career Development Office (CDO)
The CDO supports students at immigration-related placements, advises students looking for immigration-related work, and provides information on Post-Graduate Fellowships. Students interested in experiential learning for credit may pursue an immigration-related externship through Miami Law's Externship Program.
Immigration Courses & Seminars
Miami Law offers a range of immigration-related courses and seminars taught by our expert instructors, who include both scholars and practitioners. Courses have included:

Advanced Immigration Litigation Seminar
Administrative Law 
Business, Sports, and Entertainment Immigration Seminar
Constitutional Law II 
Democracy, Human Rights, and Immigration
Family Law
Health Rights Clinic
Human Rights Clinic 
Immigration Law 
Immigration, Ethnicity and Public Policy Seminar
 


Immigration Clinic 
International Human Rights Law 
International Law
Labor Law/Employment Law/Labor and Employment Law 
Legislation 
Substantive Criminal Law 
Topics in Citizenship and Immigration Policy 

For sample courses of study, see the Immigration, Citizenship, and Asylum Law Area of Focus
Faculty in the Area of Immigration
Miami Law is home to many world-renowned faculty who research, teach, and practice in the area of immigration and citizenship law. Faculty Experts:
David Abraham, Professor of Law Emeritus
Ira Kurzban, Adjunct Professor
Romy Lerner, Associate Director, Immigration Clinic & Lecturer in Law
JoNel Newman, Professor of Clinical Legal Education & Director of the Health Rights Clinic
Kunal Parker, Professor of Law
Alejandro Portes, Professor of Sociology and Law
Rebeca Sánchez-Roig, Adjunct Professor
Rebecca Sharpless, Professor of Law & Director of the Immigration Clinic
Irwin P. Stotzky, Professor of Law
Melissa Swain, Associate Director, Health Rights Clinic & Lecturer in Law
A complete faculty list and detailed bios can be found in the faculty directory.
Student-Run Activities
Miami Law has over 50 dynamic and diverse student organizations, including the Immigration Students Law Association (ISLA). ISLA mobilizes students to work on immigration causes, organizes activities related to immigration law, and helps students establish networks to help them develop immigration law careers.
Immigration Lectures, Events, and CLE
Scholars and practitioners regularly visit Miami Law to give public lectures, attend conferences, and to meet with students and faculty. Events have included:
Defending the Human Rights of Migrants Lecture Series
Creative Strategies in Immigration Court and Litigation
Continuing Legal Education Seminar on Innovative Immigration Defense