Miami Law Decanal Timeline

---

1928 - 1931: Dean Richmond Austin Rasco
1928 - Dean Richmond Austin Rasco was the founder and first dean of the University of Miami School of Law. Dean Rasco came to Miami in 1926 from the University of Arizona with the goal of establishing a law school at the University of Miami and was made dean in 1928. Prior to becoming dean of the University of Miami School of Law, Dean Rasco served as dean at Stetson College of Law and was a professor at the University of Florida. Dean Rasco was integral to the founding of the law school, including in securing approval for the law school from the Florida Supreme Court, in addition to its early success. He contributed greatly to the development of the law school's library and collected 5,000 of the 10,000 volumes required for a fully accredited law school. He continued in his role as dean until his death in 1931.
---

1931 - 1957: Dean Russell A. Rasco
1931 - Dean Russell A. Rasco, the son of Dean Richmond Rasco, continued in his father's footsteps as the second dean of the law school. Under his leadership, the law school grew in size to become the sixth largest law school in the nation in 1951. The law school also expanded its presence on campus, moving into its newly constructed quarters in 1956. During Dean Rasco's tenure, the law school alumni association and the University of Miami Law Review (originally the Miami Law Quarterly) were formed. A few of Dean Rasco's other major accomplishments include creating the Graduate Law Program, LL.M. in Taxation, and the University of Miami School of Law's moot court program. After a fruitful career of more than 25 years, he retired in 1957 but continued to teach at the law school as dean emeritus.

1947-1949 – The law school welcomed its first female faculty members, Harriet French and Jeannette Ozanne Smith. Harriet French joined the School of Law faculty in the Fall of 1947 and taught courses in legal bibliography and legal research. She played a crucial role in helping Dean Russell Rasco build up the law school's library and served as the head librarian. Professor Jeannette Ozanne Smith joined the law school faculty in 1949. She taught Constitutional Law, Contract Law, and Property Law at Miami Law.
---

1958 - 1961: Dean James A. Burnes
1957 - Dean James A. Burnes joined the Miami Law faculty in 1948. He was officially appointed as dean in 1958, and served until 1961. The School's main foci in the post-Rasco years were developing a law school faculty along with adjuncts teaching in special areas of the law and upgrading the curriculum to adapt to the changing needs of the profession. During this time, the School of Law began to have national reach. The G.I. Bill continued to draw students from across the country and enrollment reached almost 1,200 students. Under Dean Burnes' leadership, the law school developed a Master's Degree in Comparative Law (now International Law LL.M.), an Interamerican Legal Studies Program, and a Program for Foreign Students in American and Comparative Law. A highly accomplished academic, Dean Burnes was also the fourth U.S. educator to receive a Ph.D. in law from Oxford University in 1958.
---

1961 - 1962: Dean Wesley A. Sturges
1961 - Dean Wesley A. Sturges served as the law school's dean beginning in 1961. Prior to coming to Miami, he taught at Yale Law School and served as its dean from 1945-1954. Even before he became Miami Law's dean, then-professor Sturges began teaching at Miami Law in the mid-1950s. Although his tenure was brief, he brought new status to the deanship. As dean of the University of Miami School of Law, he contributed greatly to the building of the law school's scholarship program. Dean Sturges served until his death in 1962.
1961 – In the immediate aftermath of Fidel Castro's imposition of a communist Cuban government, the influx of Cuban immigrants to the state of Florida included a substantial number of Cuban lawyers. In 1961, the University of Miami created a ten-month program geared specifically towards Cuban refugee lawyers. The program was administered collaboratively by Cuban lawyers, Miami practitioners, and School of Law students and professors. A second highly successful Cuban Lawyers Program was also established in 1973 at the University of Miami School of Law in response to an order from the Florida Supreme Court allowing Cuban lawyers to take the Florida bar examination after attending a special program at an accredited Florida law school. The University of Miami School of Law hosted this second highly effective and rigorous Cuban Lawyers Program from 1973-1975, which enabled graduates to sit for and successfully pass the Florida Bar Exam.
---

1962 - 1965: Acting Dean M. Minnette Massey
1962 – Professor M. Minnette Massey joined the law faculty in the 1950s as one of the "first wave" of fourteen female law professors in the nation. In 1961, Professor Massey became assistant dean of the law school. A year later, she became the first woman to serve as the law school's acting dean and served in this role for three years. Professor Massey retired from UM in 2015 after over 50 years of service. In 2015, the M. Minnette Massey Chair in Law was established in her honor through the generosity of a consortium of Miami Law alumni and friends.
---

1965 - 1972: Dean Frederick D. Lewis
1965 – Dean Frederick D. Lewis became dean in 1965. During his tenure, Dean Lewis continued to build up the law school's scholarship program, announcing the Harvey T. Reid merit-based scholarships in 1970. While serving as dean, he was also appointed to serve as the chairman of the nominating committee for the Section on Legal Education and Admission to the Bar of the American Bar Association. In 1972, Dean Lewis retired and returned to full-time teaching as Distinguished Professor of Law and to directing the law school's Law Center and the English Exchange Program with Brunel University in Uxbridge, England.
1967 – In 1967, the Heckerling Institute on Estate Planning was founded by Professor Philip E. Heckerling, who was a member of the School of Law's faculty from 1963-1983. The Institute was founded with the purpose of bringing together estate planning experts to refine their skills. The Heckerling Institute led to the founding of the highly selective Heckerling Graduate Program in Estate Planning, which aims to equip attorneys with the skills necessary to handle lucrative wealth transfers, and related non-tax, investment and business succession planning issues.
1969 – In 1969, the University of Miami Inter-American Law Review (originally the Lawyer of the Americas) was founded. More than 50 years later, the Inter-American Law Review continues to publish scholarly commentary on the most pressing legal issues affecting the Americas. The student-led publication now bolsters over 800 practicing alumni and 51 published volumes.

1972 – The Law School welcomed its first Black faculty member, Professor Robert H. Waters, in 1972. Professor Waters served on the Law School's faculty for nearly 30 years and was a beloved colleague, professor, and mentor to many at Miami Law. During his tenure at the Law School, he founded the James Weldon Johnson Summer Institute to support minority law students. Today, Miami Law's Black Law Students Association (BLSA) Robert H. Waters Chapter is named in his honor.
---
1974 - 1982: Dean Soia Mentschikoff
1974 – Soia Mentschikoff became dean in 1974. A Russian-American legal scholar and lauded professor, she served as the first female dean of the University of Miami School of Law. Before her tenure at Miami Law, Dean Mentschikoff broke legal ground nationwide, becoming the first woman in history to teach at both the University of Chicago Law School and Harvard Law School. Among her many accomplishments, Dean Mentschikoff was also the first woman elected president of the Association of American Law Schools (AALS), the first woman mentioned as a possible nominee for the United States Supreme Court, represented the United States at the Hague in an effort to build support for a uniform law governing international sales and arbitration, and served as one of the primary drafters of the Uniform Commercial Code (UCC). As Miami Law's dean, she introduced an intensive tutorial program intended to teach first-year law students research and writing skills, a first-year course called Elements centering on the jurisprudence of the legal system, enacted upper-level curricular reform, built a new wing of the Law Library and a new classroom building, increased and improved the Law Library's collection, revised the law school's admissions standards, recruited talented faculty scholars and teachers, and nurtured budding legal scholars.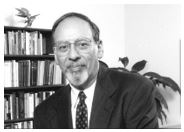 1974 – Seeking the integration of the studies of law and economics, Professor Henry Manne founded the Law and Economics Center at the University of Miami School of Law. The Law and Economics Center institutionalized the study of law and economics into the study and practice of law for a wide variety of students and practitioners, now including hundreds of federal judges. The Center now continues at George Mason University School of Law, where it is an integrated part of the law school and continues to offer many of the same programs it offered in its infancy.
---
1982 - 1986: Dean Claude Sowle
1982 – Claude Sowle, Dean from 1982-1986, followed Dean Mentschikoff. He set up faculty committees and deeply involved faculty in strategic planning focusing on pedagogy and student relationships as well as scholarly productivity. He was instrumental in securing summer research grants for faculty, making a deeply positive impact on the commitment and overall productivity of faculty. Dean Sowle was an educator at heart and took a close look at the 1L curriculum, adding more core competency, large-block courses. In addition, Dean Sowle proved very effective at negotiating with central administration regarding the amount of overhead the University took from the law school, leveraging the stature he enjoyed due to his history as a university president to maintain the autonomy of the school.
1985 – The Robert B. Cole Lecture was established in 1985 through the generosity of the former Miami law firm of Mershon, Sawyer, Johnston, Dunwody & Cole. The Cole Lecture provides a forum for faculty, students, practicing attorneys and the public to hear distinguished jurists and public figures discuss important legal and international matters. Previous speakers include:
United States Supreme Court Chief Justice Warren E. Burger
Chief Justice William Rehnquist
Justice John Paul Stevens
Justice William J. Brennan, Jr.
Justice Harry A. Blackmun
Justice Antonin Scalia
Justice Sandra Day O'Connor
Justice Stephen G. Breyer
Justice Anthony M. Kennedy (who taught a class at Miami Law in 2013)
Alex Kozinski, Chief Judge of the U.S. Court of Appeals for the Ninth Circuit
George J. Mitchell, former U.S. Senate Majority Leader
---

1986 - 1994: Dean Mary Doyle
1986 – Dean Mary Doyle, who served as dean from 1986-1994, is remembered by some as a "history changing" dean. When Hurricane Andrew devastated South Florida in 1992, Dean Doyle, working in conjunction with the Student Bar Association (SBA), checked in on and reassured every Miami Law student individually, resulting in an almost universal return to campus and the survival of the school. In the storm's wake, Dean Doyle oversaw a period of dramatic construction and renovation, indelibly altering the face of the complex and ushering in the school's new era. Dean Doyle's new era was characterized by visits from high-profile jurists and legal scholars. Dean Doyle is often remembered for playing an instrumental role in attracting retired Supreme Court Justice William Brennan to the Law School to teach.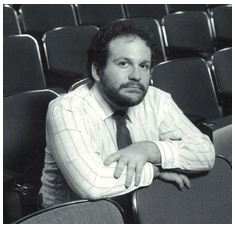 1988 – Professor Marc A. Fajer joined the University of Miami School of Law faculty in 1988 and served as the faculty advisor to the Gay People's Alliance, the predecessor to the law school's current OUTLaw student organization (a community of Miami Law's LGBTQ+ students and allies). Professor Fajer wrote an article in the law school's student newspaper when he joined the faculty coming out openly as gay. He gave the article out to his students on the first day of classes to create a safe environment for students who identified as LGBTQ+. In the article, he states that, "I hope those of you who are not out will not be afraid to come and talk to me." The Marc A. Fajer Scholarship Fund was created in 2019 at the University of Miami School of Law in recognition of Professor Fajer's extraordinary service to the law school.
---
1994 - 1998: Dean Samuel C. Thompson Jr.
1994 – Samuel C. Thompson Jr. was the first African American dean of Miami Law, serving from 1994-1998. Dean Thompson is an accomplished lawyer and a decorated United States Marine Captain who served in the Vietnam War. As dean, he formed the incredibly lucrative Dean's Circle Committee and enhanced the robust clinical programming offered by the school. He went on to create the Center for the Study of Mergers and Acquisitions and the Center for Ethics and Public Service. In addition, under Dean Thompson's leadership the law school created its first endowed chair, the Richard A. Hausler Endowed Chair.
1995 – LatCrit, a legal academy dedicated to developing an inter-disciplinary approach to law, social change, and policy towards Latinos, was founded principally by Miami Law faculty members, including Professors Elizabeth M. Iglesias and Francisco Valdes, among others. LatCrit aims to promote theory as a conduit of social change and invites stakeholders to participate in discussions through events and symposia on intersectional approaches and frameworks, both domestically and internationally.
1998 – The Helping Others Through Pro Bono Efforts (HOPE) Public Interest Resource Center was founded.
---

1999 - 2008: Dean Dennis Lynch
1999 – Dennis O. Lynch served as dean of Miami Law from 1999 until 2008 after serving as a member of Miami Law's faculty from 1974-1990 and as dean at the University of Denver College of Law in 1990. Under Dean Lynch's leadership, the law school launched Momentum: The Campaign for the University of Miami, which raised over $16 million to help recruit top students, faculty, and expand instructional resources for the law school. During his deanship the School's endowment increased from approximately $20 million in 2000 to in excess of $50 million in 2008 through careful financial management and a successful capital campaign.
He also made the Law School more visible and competitive at the national level by working with faculty to end the evening law program and concentrate faculty and student resources on the full-time day division. In addition, he oversaw a curriculum reform that improved student bar pass performance over nine years to the level of being first in Florida in 2008. Furthermore, long-term renewable contracts for clinical professors were established and he expanded the clinical programs by adding the Health Rights and Bankruptcy Clinics. Dean Lynch also worked with faculty to establish the Law School's International Arbitration Institute that led to the development of the School's International Arbitration LL.M. program.
---

2008 - 2009: Acting Dean Paul Verkuil
2008 – Dean Paul Verkuil became the acting dean of Miami Law from 2008-2009 after serving as Dean of Cardozo Law School, president of the College of William and Mary, Dean of Tulane Law School, President and CEO of the American Automobile Association, and Special Master in Ellis Island case, New Jersey v. New York. After his time at the University of Miami, Dean Verkuil was nominated by President Barack Obama to be the head of the Administrative Conference of the United States.
---

2009 - 2019: Dean Patricia D. White
2009 – Patricia D. White served as Miami Law's dean from 2009-2019 after serving as a former dean of Arizona State University's Sandra Day O'Connor College of Law. She was the first woman law school dean in Arizona and the longest-serving one in the history of the Sandra Day O'Connor College of Law. During her tenure as dean of Miami Law, the law school added the AskUs Fellows initiative, the Academic Achievement Program, the Office of Professionalism, the LawWithoutWalls program, and more than doubled the number of clinics. In addition, under Dean White's leadership Miami Law was awarded the Judy M. Weightman Memorial Public Interest Award by the American Bar Association Law Student Division in recognition of the law school's strong commitment to public interest through the HOPE Public Interest Resource Center.

2010 – In 2010, Miami Law Professor Michele DeStefano founded Law Without Walls (LWOW), an initiative "that leverages intergenerational, cross-cultural, multi-disciplinary exchange to change the mindsets, skillsets, and behaviors of practicing and aspiring legal professionals." LWOW places an emphasis on cultivating skills necessary for successful global lawyers and redefining how law, business, and social justice interact on a global scale. After 10 years, LWOW has had participation from over 2,000 legal and business professionals, academics, entrepreneurs, and 35 law and business schools.
2014 – The well-known student Bricks area in the heart of the University of Miami School of Law quadrangle was named "the Bass Bricks" in Hilarie Bass's honor. Hilarie Bass, JD '81, is an outstanding Miami Law alumna who forged a successful career dedicated to gender parity and equality. She is also a former American Bar Association President and served as the former Chair of the University of Miami Board of Trustees.
2014 – Miami Law launched "The Washington, D.C. Semester in Practice," which aimed to demonstrate the institutional, political, and legal contexts in which policymaking and implementation take place. Students selected by a panel of career-office personnel and professors, chief among them Professor Charlton Copeland, were placed in government agencies, non-profits, and advocacy organizations, including the Environmental Protection Agency, the Department of Health and Human Services, the Department of Justice, among others.
2015 – The Laurie Silvers and Mitchell Rubenstein Hall was dedicated in honor of longtime Miami Law supporters, Laurie Silvers and her husband Mitchell Rubenstein. The E Building, which was renamed in their honor, houses the Miami Law clinics, and the funding from this gift was used to fund the Miami Scholars Public Interest Program, which provides full-tuition scholarships to law students with a commitment and passion for public service. Their generosity also led to the creation of a distinguished professorship, the Laurie Silvers and Mitchell Rubenstein Distinguished Professorship (currently held by Professor Michael Froomkin), and created both the Laurie Silvers and Mitchell Rubenstein Endowed Scholarship and Non-Endowed Scholarship. As of this writing, Laurie Silvers, BA '74 JD '77 is the Chair of the University of Miami Board of Trustees.
2015 – The University of Miami Law Review held its annual symposium—"Criminalized Justice: Consequences of Punitive Policy," which featured the Honorable John Paul Stevens, retired Justice of the Supreme Court of the United States, and Katherine Fernandez Rundle, Miami-Dade State Attorney. The Symposium took a critical look at how our nation's laws were increasingly criminalized, the consequences of this criminalization, and positive developments in the field.
2015 – Professor Mary Anne Franks and Miami Law became institutional partners to Dr. Holly Jacobs and the Cyber Civil Rights Initiative (CCRI). Dr. Jacobs started the End Revenge Porn campaign, which called for the criminalization of nonconsensual pornography. After joining forces with Professor Franks and others, Dr. Jacobs incorporated her work into an initiative that has helped catalyze over 23 states and many major corporations, such as Facebook, Google, and Twitter, to act against nonconsensual porn.
2016 – The White & Case International Arbitration LL.M. program launched the International Arbitration Practicum, a new and exciting opportunity for its students. The practicum, like an externship, allows students to obtain practical experience in the field of international arbitration with Miami-based law firms for academic credit while pursuing an LL.M. degree. As of this writing, the Institute is currently chaired by Carolyn Lamm, J.D. '73, who is a former American Bar Association President and a Partner at White & Case.
---
2019 - 2021: Dean Anthony E. Varona
2019 – Anthony E. Varona began his deanship on August 1, 2019, and he was both the first Hispanic and openly gay dean of Miami Law and the first dean of Miami Law to hold the M. Minnette Massey Chair. At the onset of his deanship and even prior to his official start date, he began a Listening and Learning Tour in which he met individually with each faculty and senior staff member and in small meetings with well over 600 alumni and key stakeholders. These meetings culminated in a letter sent to the full Miami Law community on November 1, 2019, which set out an ambitious vision for the law school encapsulated by the three overarching values of excellence, prominence, and community. Less than a year into the start of his deanship, the COVID-19 pandemic swept across the globe. Dean Varona navigated the law school through the crisis. Among many other accomplishments, Dean Varona led the law school through an online migration of teaching and learning—the first in Miami Law's history—and welcomed the highest credentialed incoming class in at least three decades and the largest number of LL.M. students in 10 years. Dean Varona also led the law school's effort to implement programs in Environmental Law, Global and International Law, Human Rights, Transactional Skills, and Miami Law's first SJD Program, which as of this writing was approved by the Faculty Senate in 2021.
---
July 2021 - August 2021: Acting Dean Stephen J. Schnably
Professor Stephen Schnably became Acting Dean of University of Miami School of Law on July 1, 2021. Professor Schnably previously served as associate dean of Miami Law from 2000 to 2005. He was responsible for academic functions, including curriculum and course schedule, faculty teaching and research support, and adjunct faculty. He oversaw the registrar and dean of students offices, graduate and summer abroad programs, worked with student government on general student concerns, and served on all faculty committees. He also supervised administrative departments including budget, IT, admissions and recruiting, and career planning.

Professor Schnably's areas of scholarship include constitutional law, federalism, and international human rights, and he is well known for his work in civil rights litigation to protect the constitutional rights of homeless persons. He joined Miami Law in 1988 and earned tenure in 1994, having previously practiced at Wilmer Cutler in Washington, D.C. He began his legal career as judicial clerk to Judge Leonard I. Garth of the United States Court of Appeals for the Third Circuit and studied at Oxford on a Knox Fellowship. He earned both his undergraduate and law degrees from Harvard.
---
September 2021 - June 2022: Nell Jessup Newton
Prior to the role of Interim Dean and Professor of Law at Miami Law, Professor Newton served as the 10th dean from 2009 to 2019 of Notre Dame Law School where she is a tenured member of the faculty. Preceding Notre Dame, Professor Newton served as the dean at UC Hastings, and the law schools of the University of Connecticut and the University of Denver. During her decade as dean at Notre Dame, the school built curricular strengths in business and international law as well as intellectual property.
---
July 2022 - Present: David Yellen
---
The initial draft of this timeline was created and edited by Christina Robinson, who worked as the Special Assistant to the Dean from January 2020 to June 2021. Special thanks to research assistants Gabriela Valentin Diaz, Joanna Niworowski, and Maxwell Zoberman for their hard work and dedication to this project and to Associate Director of the Law Library & Lecturer in Law Robin Schard for her tremendous help reviewing this. This timeline is intended to be a living document that will be expanded and edited over time. Please send any suggestions for revision to webupdates@law.miami.edu.