Miami Law is committed to promoting diversity and inclusion within the student body, faculty, and the legal profession. Miami Law's diversity is one of our greatest strengths and enhances the quality and breadth of our curriculum, enriches our classroom experiences, better informs our decision-making, and helps prepare our students for the demands of practice in a richly diverse region, nation, and world. We foster diversity, promote a culture of inclusion and thoughtful and civil engagement, and ensure that all members of our community feel at home, valued, and welcome to engage as an important part of the Miami Law family.
DEI at Orientation and Graduation
Inclusion is prioritized starting on your first day as a student at Miami Law. At orientation, Diversity in Leadership Training is a workshop for all sections and an integral part of orientation. Our program features speakers like Charlton Copeland, Professor of Law & Dean's Distinguished Scholar and Dean for Intellectual Life; Chris Clarke, Director, Multicultural Student Affairs Office; and Kennedy Robinson, Assistant Director, Multicultural Student Affairs Office).
Miami Law students participate in campus-wide diversity programming. We also offer inclusive graduation ceremonies. As an example, the Senior Mwambo pre-commencement celebration honors students for their academic and civic achievements. This is an African rite of passage ceremony that marks the transition of black graduates from their lives at the University of Miami to advanced education and professional careers. The Senior Mwambo has been a part of UM for nearly 30 years. In 2018, Miami Law grad Christopher Lomax, J.D. '08 was the keynote speaker.
The University of Miami honors graduating LGBTQIA+ students and allies by hosting The Lavender Celebration, an event that recognizes LGBTQIA+ leadership, achievements, and contributions to the campus community. Participants receive a rainbow graduation cord to wear at their commencement ceremony, allowing them to showcase their pride as a distinguished member of the UM family.
DIVERSITY AT A GLANCE (Entering J.D. Class of 2021)
46% minority representation
61% speak one or more foreign languages
13% first-generation college students
70% first-generation law students
57% women 
56% out of undergraduate for 1+ year (age range: 20-42)
J.D. students from 33 states + DC, PR, and 10 countries
LL.M. students from 36 countries
Age range: 20-42
University of Miami Support Services
Miami Law Student Organizations, Affinity Groups, and Journals
Our students have the benefit of a diverse student population who come from myriad races, ethnicities, sexual and gender identities, economic backgrounds, and life experiences to help inform them and support our commitment to diversity. Miami Law's 55+ extracurricular student-run organizations and publications reflect this diversity and provide programming and events focused on mentorship, networking, and law school success.
The Miami Law community works closely with and provides support to student organizations that are committed to diversity. Some of these organizations include: the Asian Pacific American Law Student Association; Black Law Students Association; First Generation Law Association; Hispanic Law Students Association; Miami Law Women; Older Wiser Law Students; OUTLaw; and South West Asian and North African Law Students Association. Many of these student organizations also provide programming and events focused on mentorship, networking, and law school success.
Featured Programs, Projects, Events, and Courses
EVENTS
2021 Critical Perspectives on the 1L Curriculum
2021 Diversity, Equity & Inclusion Webinar Series with National Bar Association
2021 Counting on Community: Inequality, Mental Health, and Resilience in the Legal Profession
Faculty Projects Addressing Race, Diversity, and Equity
2020 Speaker Series on Racial and Social Justice
HOPE Social Justice Series
Diversity in Leadership Training
Defending Human Rights of Migrants Lecture Series

PROGRAMS & PROJECTS
2021 University of Miami Law Review Caveat on Racial Injustice
The 1619 Project Law School Initiative
Advocates in Action Program
Advocacy Projects with the HOPE Public Interest Resource Center
Health Disparities Project with the Center for Ethics and Public Service
Human Rights Clinic Advocacy with United Nations on Extreme Poverty & Human Rights
Environmental Justice Clinic Anti-Displacement Project

COURSES
Companion Animals and the Law
Criminal Justice Policy Reform
Cross-Cultural Collaboration
Cross-Cultural Mediation
Developing Affordable Housing
Employment Discrimination

Fundamentals of Human Rights
Gender Violence, Social Justice, and the Law
Habeas Corpus Seminar
Hospitals, Health Care Services, and Access
Housing Discrimination
Human Rights and the Environment
Human Trafficking
Immigration, Ethnicity, and Public Policy
International Human Rights Law
International Human Rights Lawyering and Advocacy
Islamic Legal System
Jewish Law and the Talmud
Law Practice: Systemic Advocacy
Law, Policy, and Technology
Legal Advocacy and Same-Sex Marriage
Mental Health Law
Policing the Police
Race and Economic Justice
Race and the Law
Race, Class, and Power: The #BlackLivesMatter Movement
Race, Crime, and Politics
Restorative Justice Processes
Sexuality, Gender Identity, and the Law
Spanish for Lawyers I and II
Union Organizing and Collective Bargaining in the Entertainment Industry
Urbanism, Capitalism, and Development
Voting Rights and Election Law
Featured Diversity-Focused Networking and Mentorship Opportunities for Miami Law Students
Mentorship programs aim to provide students with knowledge about employment opportunities in various practices of law. These programs also give students an opportunity to meet experienced attorneys, learn about professionalism and the practice of law. Students have a variety of options and opportunities to participate.
One widely known South Florida mentorship program is the John W. Kozyak Minority Mentoring Foundation (KMMF). KMMF pairs minority students with community attorneys and members of the judiciary who serve as mentors throughout students' law school careers. Meeting at mentors' offices, in the courtroom, and at community events, mentors and students often continue their relationships as professionals after graduation.
Pipeline Programs
Miami Law is committed to increasing diversity in the legal profession by hosting programs that encourage diverse and talented high school and college students to study law. Our pipeline programs include the Miami STREET Law Program and the Summer Legal Academy. Launched at Miami Law in 2001, the Miami STREET Law Program is an educational, legal outreach program that trains current law students to teach law at high schools throughout Miami-Dade County. The Summer Legal Academy is a 3-week, online summer program launched in 2020 that exposes 200+ high school and college students to various aspects of law school and the legal profession.
A Few of Our Stories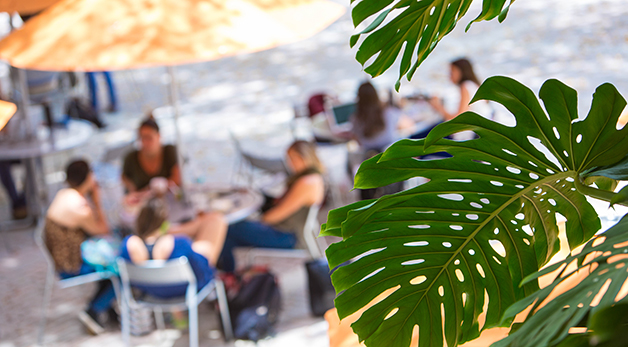 Top 10 in Diverse Faculty and Minority Resources in Princeton Review 2022 Best Law School Rankings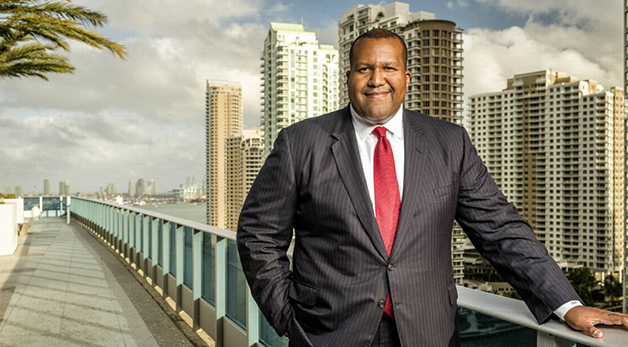 Jaret Davis, JD '99, Reaffirms Commitment as Social Justice Advocate at Miami Law Workspace Rededication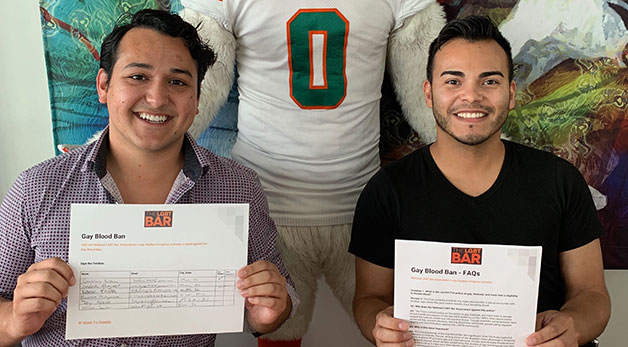 OUTLaw Expands Network and Advocacy, Making a Difference for LGBTQ+ Students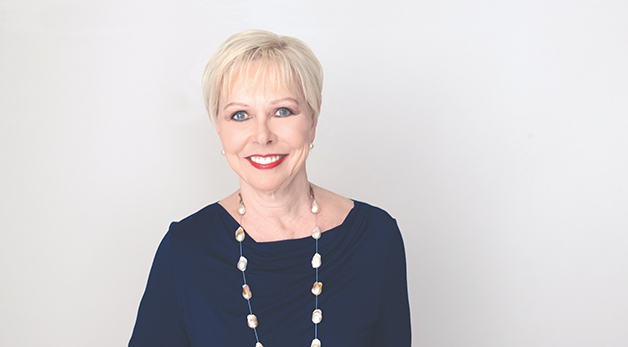 Marilu Marshall, J.D. '69: A Leader for Inclusion and Diversity
Student with Asperger Syndrome Shares Experience with H.S. Students as Part of Miami STREET LAW
Indigenous Alum and First Miccosukee Indian Lawyer Now Assistant Public Defender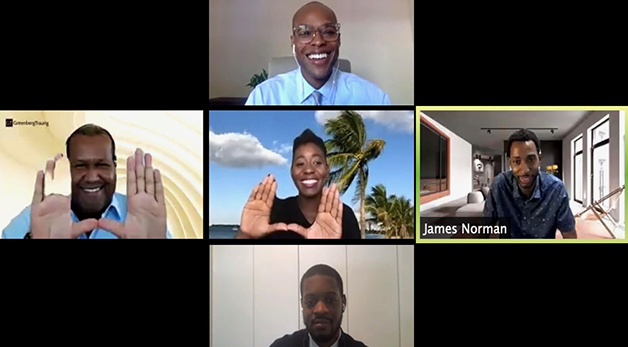 Technology Law Club and Black Law Student Association Bring Startup Leaders to Address Access to Venture Capital for Black Founders
Immigration Clinic Helps Overturn Florida's Racist Anti-Immigrant Law in Federal Court
First-Generation Law Student Selected as Inaugural Meenu Sasser Family Scholarship Recipient
Miami Law Joins Pulitzer Center, Howard University Law, Squire Patton Boggs, in 1619 Project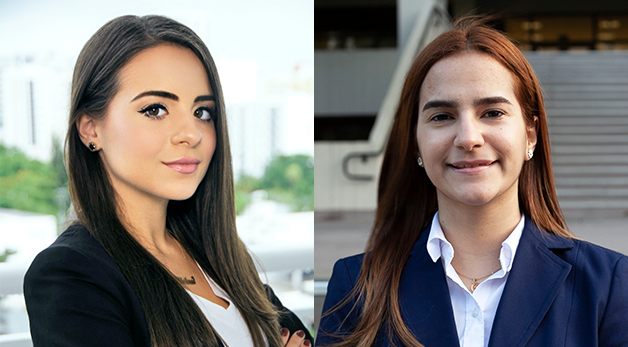 Miami Law Students Receive Cuban American Bar Association Foundation Scholarships
POLICIES / RESOURCES / FORMS
Nondiscrimination Policy
It is the policy of the University of Miami that no person within the jurisdiction thereof shall, on the basis of race, color, national origin, religion, sex, sexual orientation, gender identity, or expression, age, disability, veteran status, genetic information, or any other protected factor be excluded from participation in, be denied the benefits of, or be subjected to discrimination or harassment (including all forms of sexual harassment and sexual violence) under any program or activity of the University, regardless of whether such program or activity occurs on-campus or off-campus. Retaliation against an individual who files a complaint of discrimination, opposes a policy/procedure/practice because he/she believes it to be discriminatory, or who participates in the investigation of a discrimination complaint, is prohibited.
Students can submit a Bias Incident Report by clicking here.
Student Policies and Resources
Disability Policies and Resources
Military and Veterans Resources
Health, Safety, and Misconduct Policies