The University of Miami School of Law prepares 21st century lawyers to practice in an increasingly complex and connected world.  Partnered with traditional legal curriculum, interdisciplinary education and innovative experiential learning, law students can explore a world of opportunity at Miami Law.  Educating the next generation of capable and honorable interdisciplinary problem-solvers is possible because of the generous investment alumni and friends make in Miami Law.
With the continued generosity of Miami Law supporters, the law school can ensure that every challenge is met and the distinction for which the law school is known will be maintained. WE INVITE YOU TO BE A PARTNER. 
 
2016 Young Alumni Committee Brick Campaign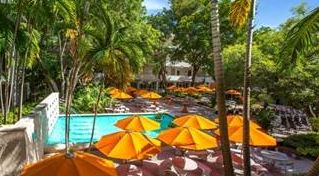 You can help the Young Alumni Committee support scholarships for law students by purchasing and personalizing an engraved brick. Personalized engraved brick costs only $500, with all proceeds benefiting the Young Alumni Committee Scholarship Fund. You can purchase a gift for yourself or honor another person or mark a personal milestone. 
Click here to order online and personalize your brick.
There are additional ways to invest in the University of Miami School of Law at all levels to ensure our success:
Annual Fund
Gifts to Miami Law's Annual Fund help to meet the discretionary needs of the law school. The Annual Fund helps support student scholarships, curricular initiatives, faculty fellowships, clinical programs, and the overall quality of student life. No gift is too small, and every gift counts.
Make Your Gift Online to the Miami Law Annual Fund
To mail your gift, download this form to include with your check, money order or credit card payment.  
To make a gift by telephone, call 1-866-99UMLAW or 305-284-3470, or fax to 305-284-3968.
Designated Giving
Scholarship or Program
To designate your gift to a scholarship or program, please specify when making your gift.
Under designation, select the area you would like to support. If the area is not listed, choose other and note your area of preference in the comment field.
Sponsorship Opportunities
There are a variety of sponsorship opportunities throughout the year. Firms, companies or individuals who sponsor an event receive institutional and event recognition and the opportunity for meaningful interaction with other alumni and students, thus raising your profile and deepening your engagement with the Miami Law community.
Law Parents and Partners Welcome Reception (August)
Law Alumni Luncheon at the Heckerling Institute on Estate Planning (January)
Judicial Receptions (Spring semester)
​50th Year Class Reunion (Spring semester)
Law Alumni Reception at the Florida Bar Convention (June)
Young Alumni/Recent Graduate Networking Receptions (year-round) 
If you would like to sponsor a School of Law or Law Alumni Association event, complete the sponsorship form.
Reunion Giving
Class Reunions offer all alumni an opportunity to celebrate the common bond they share with each other and Miami Law.  If you are celebrating a Reunion year, please consider making a gift to the Annual Fund in of support student scholarships, curricular initiatives, faculty fellowships, clinical programs, and the overall quality of student life. No gift is too small, and every gift counts towards your class giving percentage participation.  Help us to ensure a bright future for the next generation of law students through your class gift. 
Endowed Funds
An endowment is a permanent fund supporting a purpose of your choosing. Depending on an individual passion or interest, the endowment, which provides funds in perpetuity, can be focused or wide-ranging. The principal of the gift is invested and grows over time, while quarterly distributions provide a steady, reliable source of income to the designated program. This ensures the gift will provide benefits year after year, generation after generation.
Endowment funds can support:
Scholarships and fellowships
Professorships, lectureships and chairs
Research, programs or other purposes
Unrestricted use
Distributions from endowments transform lives at Miami Law each year.
You can use almost any type of asset — cash, securities, real estate or other property. Bequests and other deferred gifts, including those that provide life income to you or another beneficiary, can also fund endowments.
Named Endowments
To create a new endowment with a name you choose, Miami Law has several options, starting at $25,000. You can support an existing endowment with a gift of any size.
Estate/Planned Giving
In these unique economic times, contributions from alumni are more important than ever. While you may find it difficult to give a monetary donation at this time, you can still continue to support the University of Miami School of Law through planned giving.
Planned giving can help you balance your charitable interests with your personal financial goals while also helping you realize significant tax and other benefits for you, your heirs, and your estate. Through planned giving, you can make a gift you might have otherwise thought impossible.
To learn how easy it is to leave a legacy, please contact: Cynthia Beamish, Executive Director, University of Miami Planned Giving Office, cbeamish@miami.edu or 305-284-4342.
OR
For more information about Estate/Planned Giving, please visit University of Miami Estate & Gift Planning website.