Presently, international trade is turning more and more towards international arbitration in order to resolve cross-border commercial and investment disputes. The White & Case LL.M. Program and its preeminent faculty would be delighted to help students open doors into the world of international arbitration.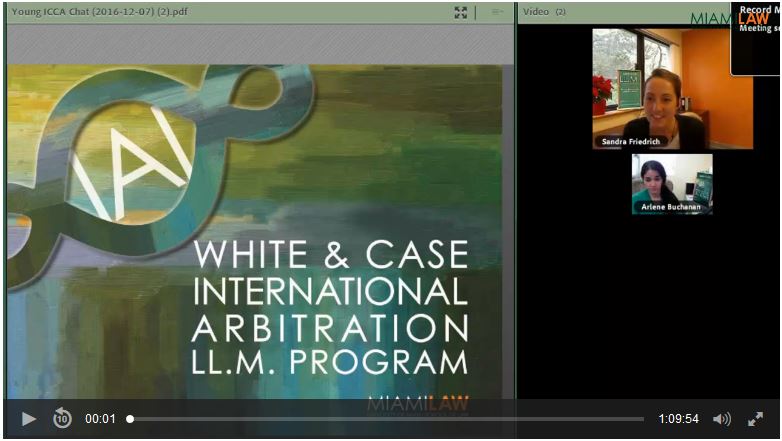 Click here or on the image to view the recent chat on the International Arbitration Program and Young ICCA scholarship.
Who Should Consider This Degree?
The LL.M. in International Arbitration provides a unique individualized educational curriculum and opportunity for a small group of top quality students from a range of countries, wishing to acquire an in-depth grounding in the field of international arbitration as a platform for a successful career. The program - the only one of its kind in the United States - is ideal for:
Recent U.S. or foreign-trained law graduates, who wish to specialize in this field;
Experienced U.S. or foreign-trained attorneys looking to redirect their careers or deepen their expertise in this field;
Current Miami Law students looking to focus on this field with a joint degree; and
Current students from other law schools in the U.S. or abroad wishing to attend Miami Law as visiting or foreign exchange students and looking to specialize in this field.
Networking and Professional Development Opportunities
"Being a practitioner and licensed attorney in Sweden, the program has broaden my legal expertise in area of international arbitration and increased my contacts in the field. Furthermore, I have made friends for life!" 
Kajsa Larsberger Holting (Sweden)
J.D./LL.M. in International Arbitration candidate
Through the program and living in Miami, students have the opportunity to:
Compete in International Moot Court Competitions
International arbitration moot court competitions allow students to gain practical experience in a mock arbitration setting. This authentic exercise requires students to act as advocates, analyzing and arguing both sides of a hypothetical legal dispute, using procedures modeled after those employed before international arbitration tribunals. Students may participate in the following English- or Spanish-language arbitration competitions during their LL.M. studies through the International Moot Court Program:
Publish Papers and Articles
Under the guidance of top-notch faculty, students enrolled in the International Arbitration LL.M. Program work on papers on current issues in the field. For instance, the Advanced Arbitration Seminar taught by Professor Jan Paulsson is intended for students who are ready to confront the challenge of writing a paper of genuinely publishable quality.
Further, students of Marike Paulsson's New York Convention & Legal Theory Seminar published their papers in Kluwer Arbitration Blog, Young ICCA Blog, Asian Dispute Review and European Dispute Review. The recent example is the publication of the paper co-authored by Marike Paulsson, Wu Mengqiu, and Wu Guanhua in Asian Dispute Review in January 2016 on the Recent Issues of the Implementation of the New York Convention in China.
Other writing opportunities include various U.S. and international law journals and reviews with an international arbitration focus, as well as Miami Law's two internationally-oriented law reviews. 
Examples of recent graduates who have published articles in leading law journals include Nikolaos Tsolakidis, LL.M.'13, who published two articles on investment arbitration in the Transnational Dispute Management  (TDM)Journal, as well as Patrick Miller, J.D. '10 and Anna Tumpovskiy, LL.M. '10, who both published articles in The International Law Quarterly, a publication of the International Law Section of the Florida Bar, which is becoming a leading journal in all areas of international law. In addition, our 2013 International Arbitration LL.M. graduates published individual articles on various international arbitration in Young Scholars in International Arbitration, a collection of essays published by Miami Law's International Arbitration Institute (IAI), which was prepared in conjunction with the 2014 International Council for Commercial Arbitration (ICCA) Congress held in Miami.
Attend International Arbitration Networking Events, Site Visits and Luncheons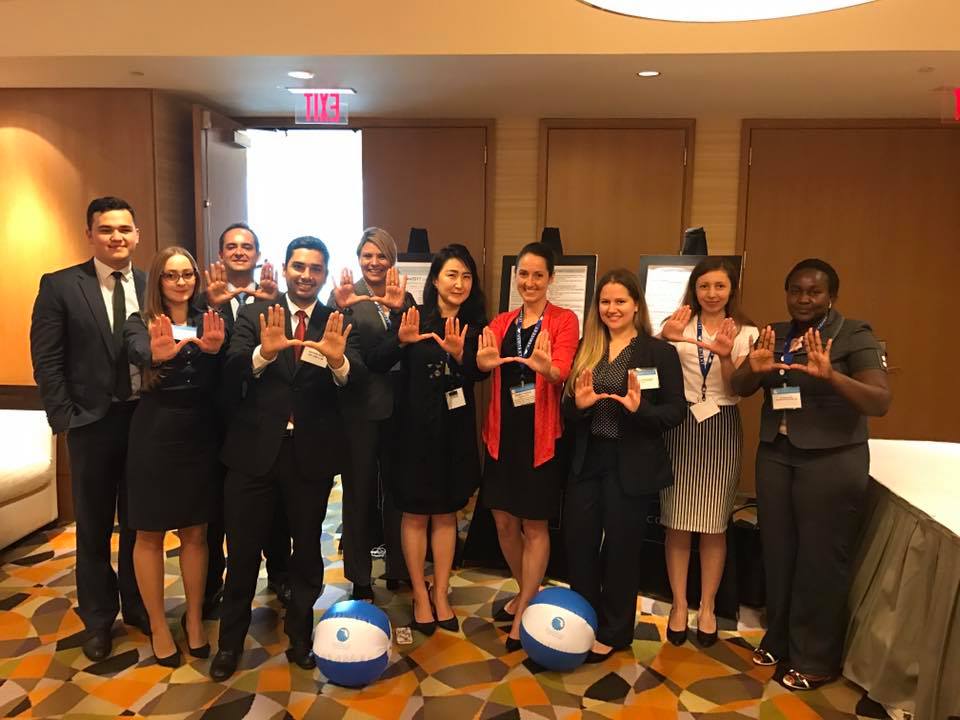 Students attend international conferences, lectures and other networking events with international arbitration practitioners, organized in Miami and beyond by Miami Law's International Arbitration Institute and other international arbitration organizations. In addition, the International Arbitration LL.M. Program organizes regular on-campus international arbitration luncheons with practitioners and site visits to leading international arbitration firms and institutions in Miami, which provide additional opportunities for networking.
(Pictured: LL.M. students who attended as volunteers and participants iLaw 2017 conference on international arbitration organized by the International Law Section of the Florida Bar and the International Center for Dispute Resolution-ICDR).
Attend International Job Fairs
Our International Arbitration LL.M. students have the unique opportunity to attend an exclusive International Arbitration Job Fair in Miami, only open to students enrolled in the International Arbitration LL.M. Program. Our foreign-trained students may attend the prestigious New York Job Fair, which attracts more than 160 of the leading legal employers from around the world. In addition, 
Miami Law participates in numerous other job fairs
 with other law schools and organizations around the country. These programs give students increased access to a broad range of employers to be considered for internships and permanent positions in the United States and abroad and help accommodate employers unable to travel to Miami for on-campus interviewing.
Get Involved in Professional Arbitration Organizations: MIAS, FA:M, Young ICCA and Others
Miami International Arbitration Society (MIAS): MIAS promotes the use of international arbitration and mediation and the selection of Miami as the situs for international arbitration proceedings related to the resolution of trans-border commercial and investment disputes. MIAS works to maintain and enhance the extensive infrastructure developed to encourage international arbitration in Miami by supporting appropriate legislation, relevant academic programs at area universities, local international arbitration conferences, featuring distinguished practitioners as guest speakers, and providing training and legal updates to its members on the latest developments in international arbitration. MIAS also provides a forum where practitioners and others interested in international arbitration can network and exchange ideas and information about this growing practice area. The University of Miami School of Law is an institutional member of MIAS. Other members include leading international arbitration firms and institutions. MIAS membership meetings held once a month are open to International Arbitration LL.M. students and feature leading arbitration practitioners as speakers.
Future of Arbitration: Miami (FA:M): FA:M is South Florida's first young arbitration professionals organization dedicated to promoting international arbitration and alternative dispute resolution. FA:M was founded by Marike Paulsson in 2010. FA:M organizes various programs, receptions and other social events to help bring young professionals together to network and exchange ideas about international arbitration and dispute resolution. International Arbitration LL.M. Program Director Sandra Friedrich serves on FA:M's Executive Board.
Young ICCA: Young ICCA is a world-wide arbitration knowledge and skills network for young practitioners, established in 2010. It functions under the auspices of the International Council for Commercial Arbitration (ICCA). Participation in Young ICCA is open to law students, faculty members and young practitioners. It aims to provide students and young professionals interested in dispute resolution with a forum to exchange ideas about international arbitration and with access to each other and to the international arbitration community.
Other international arbitration organizations International Arbitration LL.M. students should get involved with include:  International Centre for Dispute Resolution's Young & International (ICDR Y&I), International Chamber of Commerce's Young Arbitrators' Forum (ICC YAF), London Court of Arbitration's Young International Arbitration Group (YIAG), International Centre for Dispute Resolution's Young ICSID Spanish Arbitration Club's Below 40 Group (CEA-40), and Dispute Resolution Committee of the American Bar Association's Young Lawyers Division (YLD).
Why Miami for the Study of International Arbitration?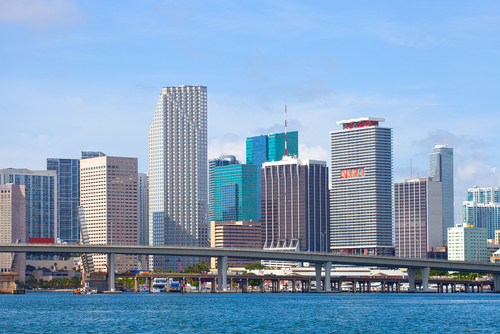 Location - The law school is prominently positioned, academically and geographically, for the study of international arbitration. This is because Miami is a major international trade and finance center at the "portal to the Americas" and a well sought-after venue for resolving disputes through arbitration. The School of Law has created a unique infrastructure for students to network with international arbitration in Miami and beyond.
International Arbitration Institute(IAI) - The International Arbitration Institute (IAI) is an embodiment of Miami Law's long tradition of engagement with the law of arbitration. The Institute strives not only for progress through the education of the new generation of arbitration lawyers, but also for progress through research in international arbitration.

Distinguished Faculty & Personalized Mentorship - Students in this program are taught by an internationally renowned faculty, comprising of "world-class arbitrators", including Jan Paulsson, J. Martin Hunter, and Carolyn Lamm,  recognized by International Who's Who of Commercial Arbitration, Chambers & Partners Global-wide, and the Legal 500 in International Arbitration. Admission to the program is highly selective, which allows for heightened attention and effective mentoring from our faculty who help students to start or advance their arbitration careers. 
Study Options
Full-time, Part-time Study Options / Fall or Spring Start
International Arbitration LL.M. students may study on a full-time or part-time basis depending on their needs. With permission of the program director, part-time students may convert to full-time status. For part-time study, the same minimum number of credits is required for the LL.M. degree and must be earned within two years from the initial date of matriculation.
J.D./LL.M. Joint Degree in International Arbitration
Miami Law LL.M. students wishing to also obtain a Juris Doctor (J.D.) degree and J.D. students wishing to also obtain an LL.M. in International Arbitration should opt for the J.D./LL.M. Joint Degree in International Arbitration. The Joint J.D./LL.M. in International Arbitration offers the opportunity to earn both degrees at once, saving both time and tuition expense.
Intensive Legal English + LL.M. in International Arbitration
The newest feature of Miami Law's LL.M. offerings is a three-semester program, designed for foreign-trained law graduates who did not achieve the minimum required TOEFL or Academic IELTS score and who need to improve their English proficiency before embarking on studying for their LL.M. in International Arbitration. The Intensive Legal English program starts in the Spring semester. During the first semester, students focus on achieving the English-language and communication skills necessary to be successful in the LL.M. program. Students take courses in: Oral Communication; English for Law; Introduction to Legal Communication and Writing; and Research Skills. After successful completion of their first semester, students will join the incoming International Arbitration LL.M. class in the Fall semester and proceed with the regular course of studies without having to re-take the TOEFL or Academic IELTS test.
MORE INFORMATION
Admissions
Curriculum
Faculty
Scholarship Information
Opportunities After Graduation
Job Placement
Countries Students Come From