For more than 40 years Miami Law's International Graduate Law Programs (IGLP) has offered a welcoming environment for lawyers from around the world. And, students earn their advanced legal degrees in one of the most international, dynamic cities in the U.S. positioned at the gateway to Latin America, Europe, Asia and the Caribbean.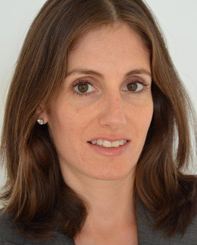 "Thanks to my LL.M at UM I had the opportunity to meet incredible people from all around the world. It opened the door to a great professional network."
Rita Chertorivski, LL.M. '13, University of Miami School of Law
Mexican University, Ibero-American University
Director of Business and Legal Affairs, NBC Universal HIspanic Group, Telemundo
Click here to see videos of more alumni talking about their experiences.
International Graduate Law Program Benefits