FOR INFORMATION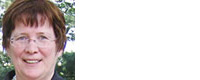 Contact Sandra Abraham, Executive Liaison for Interdisciplinary Programs and Initiative
E-mail: sabraham@law.miami.edu
Phone: 305-284-4030
See International Exchange Flyer
STRAIGHT FROM A STUDENT
Hear about exchange experiences in China and Israel.
WHY INTERNATIONAL EXCHANGE?
- Broaden legal perspective
- Complement studies
- Study transnational, EU, and interdisciplinary law
- Build international networking contacts
- Access international lawyers, students and faculty
- Learn in a different educational system
- Gain exposure to the civil law tradition
- Experience a unique culture and nightlife
- Apply with ease – administrative support and financial loan processing are arranged
For International Exchange Students Coming to Miami Law
International Exchange Student Handbook - A comprehensive guide to helping international students prepare to spend a semester at Miami Law.