HOPE Day of Service for the Class of 2020 will take place on Thursday, August 10th! Please stay tuned for registration information.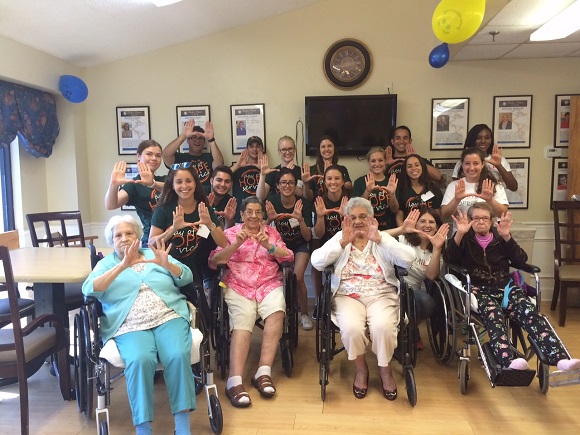 Each fall, the school year kicks off with the annual HOPE Day of Service. This day is Miami Law's commitment to starting off each year in the community, marking the school's pro bono ethic and emphasis on service.
What is it?

Before students even enter the classroom, Miami Law's HOPE Public Interest Resource Center sends hundreds of law students to dozens of sites across Miami-Dade County. It is a unique opportunity to contribute to, and learn about, the South Florida community while getting to know classmates, faculty, staff, and alumni. 
What do students do?

HOPE kicks off the day on the Bricks at the law school (1311 Miller Drive) at 8 a.m. New and returning law students will travel to sites across Miami-Dade County. Students engage in a morning of service, repairs, clean-ups and renovations and coordinate activities for children, families, and the elderly.
What makes HOPE Day unique?
HOPE DAY focuses not only on students providing service to the community, but also gives 1Ls the chance to learn about programs, clinics and advocacy initiatives that they can be a part of during their law school career. Students learn about opportunities to develop legal advocacy skills, on- and off-campus, from the site leaders and HOPE team at the event.
Can 2Ls, 3Ls or alumni participate?

Returning Miami Law students serve as site leaders and upperdivision volunteers. If you are a returning student who would like to get involved, please email umhope@law.miami.edu. 
Can participation go towards Community Service Hours?

Yes. Students are encouraged to log their community service hours on the HOPE website, which is a great way to jumpstart a student's HOPE Community Challenge. Students who complete 25 hours of community service each year are recognized annually at a Public Interest Ceremony.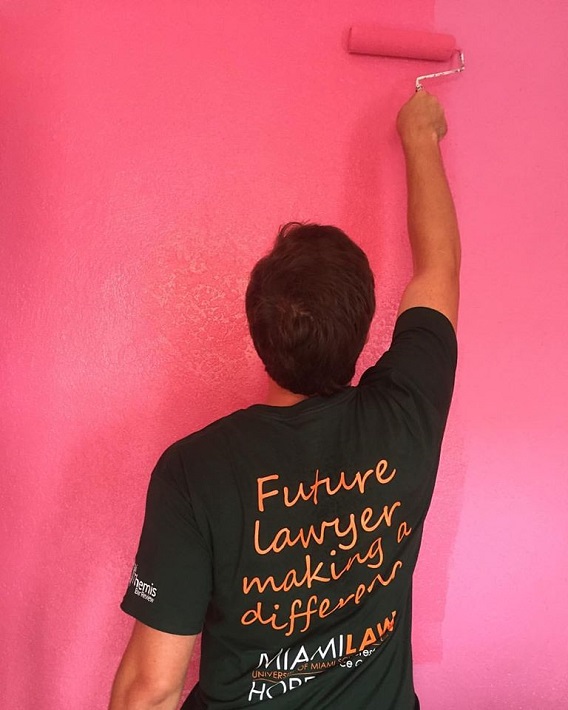 In addition, students are encouraged to sign on to the HOPE Pro Bono Challenge, which recognizes legal advocacy and engagement on a pro bono basis. Students who complete the Pro Bono Challenge, 75 hours of pro bono service during law school, are recognized at graduation and receive a transcript notation. Learn more about HOPE Community Service and Pro Bono Challenges.
HOPE Day of Service in the News
HOPE Day of Service Kicks off the Year Right
17th Annual HOPE Day of Service Gives Back to the Community
15th Annual HOPE Day of Service Kicks Off Orientation Plus Pro Bono Ethic and Commitment to Service
Miami Law's Hope Day of Service Aims to Instill Pro-Bono Spirit
Miami Law's HOPE Day of Service Instills Pro-Bono Spirit and Helps the Community
Questions?

For questions about HOPE DAY, please e-mail umhope@law.miami.edu.