Welcome to the Human Rights Clinic
**Please note the Human Rights Clinic will resume in Spring 2018 since Director Carrie Bettinger-López has completed her White House appointment.** 
The Human Rights Clinic will be offered in Spring 2018 only. Applications for the Spring 2018 Human Rights Clinic will be accepted in Fall 2017. For further information, please email hrc@law.miami.edu. 
The Human Rights Clinic, which launched in January 2011, exposes students to the practice of law in the international and cross-cultural context of human rights litigation and advocacy at the local, national, and international levels.
In the classroom, students critically engage with human rights law and contemporary social problems while honing their lawyering and advocacy skills. Outside the classroom, students gain hands-on experience working on cutting-edge human rights projects and cases before the United Nations, the Inter-American human rights system, U.S. courts, and in other fora.
Clinic projects cover the full range of human rights advocacy, though in particular, projects focus on:
Human Rights in Post-Earthquake Haiti
Migrants' Rights/Immigrants' Rights
Faculty and Staff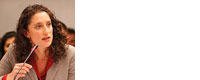 Caroline Bettinger-López
Associate Professor of Clinical Legal Education
Director, Human Rights Clinic
(305) 284-5923, E-256
clopez@law.miami.edu
Support Staff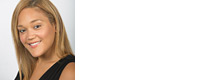 Rose Dominguez
Paralegal
305-284-4542
rdominguez@law.miami.edu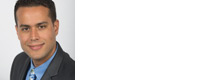 Danny Vargas
Paralegal
(305) 284-8537
dvargas@law.miami.edu
Learn More
Prospective Student Requirements
Clinic Projects
News & Media Coverage