Why Miami for Entertainment & Sports Law?
Miami and South Florida are centers of music, film, media, sports and arts fueled by an influx of international ideas where law students can gain hands-on learning from industry experts in our city which is the pivot point between the Americas and Europe.
• Miami is home to all major professional sports teams, and is a hub for TV, film, and the Hispanic media industry.
• For international arts, Miami boasts everything from Ultra Music Festival to Miami City Ballet to Art Basel to Perez Art Museum.
• Latin American media headquarters for Fortune 500 corporations, including HBO, Nickelodeon, Discovery Networks, Sony, Disney, ESPN, Telemundo, Viacom and Univision are in Miami.

See Miami Law Sports and Entertainment News

Course Offerings in these Areas
Miami Law offers a unique blend of both subject-specific and broader courses that prepare our students for employment in these fields. Some of these courses/seminars/workshops Miami Law offers include:
Representing a Professional Sports Franchise
Media Distribution
Media & Entertainment in the Digital Age
Art Law
Collective Bargaining in Entertainment/Sports
Copyright Law
Entertainment Law: TV and Motion Pictures
Sports Law
Negotiating and Drafting Sports Venue Agreements
Trademark Law

Negotiating and Drafting for the Business of Entertainment
International Sports Law
Museum Law
Representing the Pre-Professional Athlete
Representing the Professional Athlete
Media Law
Negotiation Skills
Social Media and Online Liability
Motion Picture Financing
Artist-Endowed Foundations
3 Joint Degree Options 
1) Joint JD/LLM in Entertainment, Arts and Sports Law
The University of Miami School of Law is the only law school in the world that offers a combined J.D./LL.M. joint degree program focused on the entertainment, arts and sports industries (EASL). This program responds directly to the increasing need for lawyers who are prepared immediately to practice as these areas continue to expand, intersect and converge. 
Honors Early Admission for Prospective Law Students –  The program may offer early acceptance to J.D. candidates with very strong credentials and relevant experience/demonstrated interest. J.D. applicants who indicate an interest in these fields may be contacted for entry into the EASL program's "Honors/Early Admission Track," and if accepted it would enable completing the J.D. and the LL.M. with only one extra term of study.  If interested, be sure to select "JD/LLM: Entertainment, Arts, Sports Law" joint degree as an area of interest on the J.D. application.
2 & 3) Joint JD/Masters programs with UM's Frost School of Music 
Miami Law also offers the unique joint degree – the J.D./M.M. in Music Business and Entertainment Industries – the first of its kind in the country with the Frost School of Music ranked as one of the top music business schools by Billboard Magazine. For those interested more in the concert and performance arenas, there is the J.D./M.A. – Master in Arts Presenting & Live Entertainment Management with the Frost School of Music
Expert Faculty
Resident and visiting professors have come to Miami Law to teach unique courses in the areas of Sports and Entertainment, and many faculty also teach in the graduate LL.M. program. Some courses have included:
"Negotiation and Drafting for the Business of Entertainment" taught by Harold Flegelman
"Entertainment Law: Motion Pictures and Television and Motion Picture Finance" taught by Nicholas La Terza
"Social Media and Online Liability" taught by Michael Cheah, the General Counsel of Vimeo
Other short course visitors professors include Peter Carfagna, former Chief Legal Officer at IMG, one of the preeminent Sports Agencies in the country.
In the News: Alumni & Students in Entertainment and Sports Law
Alumnus Listed in Billboard's Music Industry's Top Lawyers 2016
Student Wins The GRAMMY Foundation's 17th Annual Entertainment Law Initiative
Three Alumni Embrace the Pigskin
Recent Graduate Promotes the Arts at Lincoln Center for the Performing Arts
Having Found Gold in Hollywood, Alumnus Fred Goldring Tells Us How
Laurie Silvers, Founder of the SyFy Channel, graduated from Miami Law in '77. 
Student Organization: Entertainment & Sports Law Society
On of the most active student organizations on Miami Law's campus is the Entertainment and Sports Law Society. In 1997, the Entertainment and Sports Law Society hosted its first Entertainment and Sports Law Conference. Since then, the Conference has grown into a full-scale event where law students and professionals take part in a forum to discuss current legal issues in sports, entertainment, intellectual property, the arts, and the media.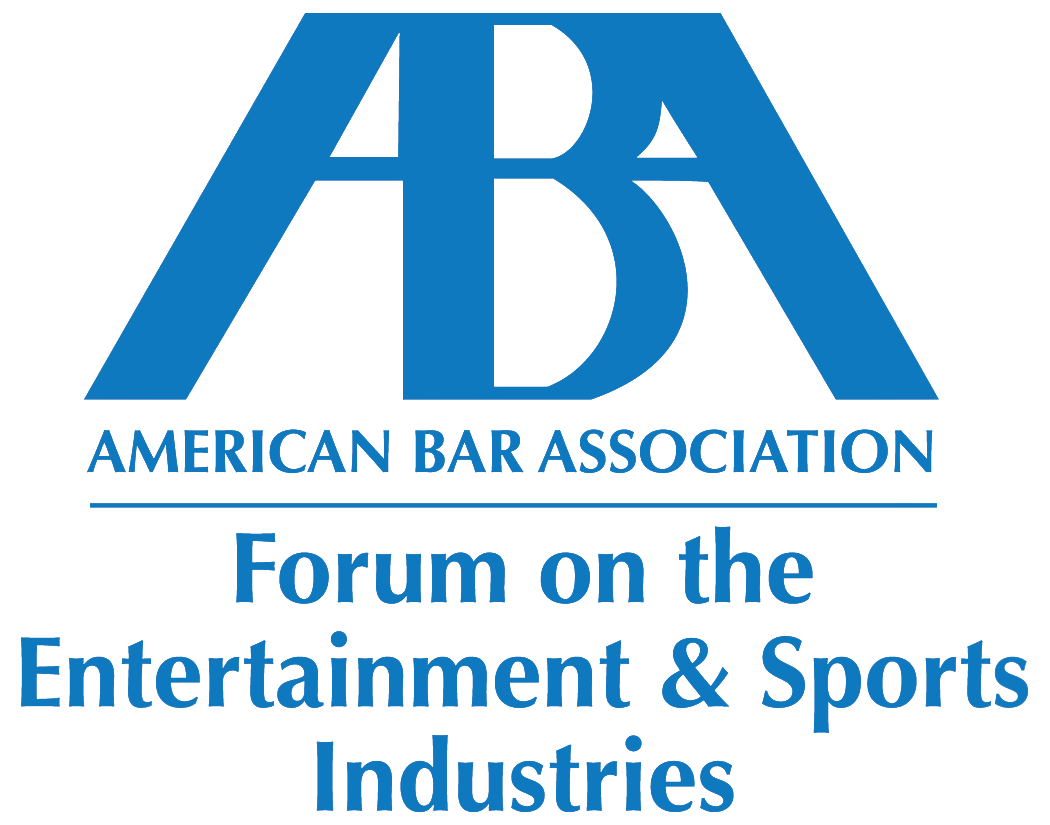 The 2016 Entertainment and Sports Law Symposium was held in partnership with the American Bar Association's Forum on the Entertainment & Sports Industries, bringing to campus two days of panels featuring cutting-edge issues in sports and entertainment. Keynote speakers included: Marc Trestman, Miami Law graduate and Offensive Coordinator for the Baltimore Ravens, Tom McMillen, CEO and President of the NCAA Athletics Directors Association and former U.S. Congressman ad NBA Play, and Peter Dekom, a prominent entertainment attorney from Los Angeles. The partnership between the ABA and Miami Law School is to continue for forthcoming symposia.
Moot Competitions - Sports Arbitration Experts
In 2014, Miami Law's moot team advanced to the semifinals of the Tulane Law's Annual National Baseball Arbitration Competition, finishing with a 4-1 record.
In 2014 the team of Jenna Winchester and James Sadler, both 3Ls, finished in the top 4 out of 31 teams in the 19th Annual Tulane Mardi Gras Sports Law Invitational.
In 2013, a team comprised of second-year Miami Law students Ryan Appel and Mitchell Retelny came in fourth place, out of 40 teams from around the country, in the 6th Annual National Baseball Arbitration Competition at Tulane University in New Orleans.
And in 2011, a team from Miami Law won the National Baseball Arbitration Competition, beating out 33 other teams from law schools including Harvard, Fordham, University of Notre Dame, Duke, and Tulane. And in 2012, Miami Law students came in fourth place, out of 40 teams from around the country, in the competition.